MK ELECTRICAL
The Trusted Electrician in
Columbus, Ohio
Whether you need help installing a new circuit breaker, lighting, outlets, electrical repairs, or something else — we can take care of all your residential and commercial needs in one place.




Indoor & Outdoor
Lighting

Generators &
Power Supply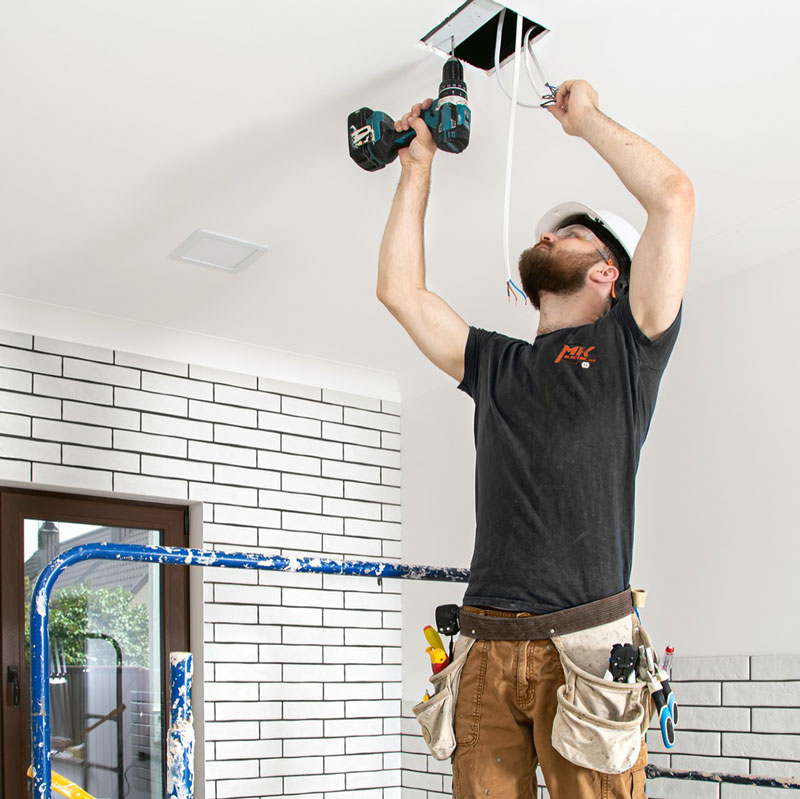 Residential & Commercial Electrician in Lancaster, OH
MK Electric stands out as a leading residential and commercial electrical contractor in Central Ohio, Fairfield County, and surrounding areas. Our level of responsiveness to our customers and clients and our ongoing commitment to quality and safety are unmatched throughout the region. We are a local family-owned electrical company that lives in the very communities we serve. As a member of the Five Star Family,  we are proud to call Central Ohio home and believe in profit with purpose. This means a portion of our profits go towards helping others in need and making our community a better place to live and work.
We offer a variety of residential electrical installation services. We can restore electricity to dead electrical outlets, circuit breakers, and electrical panels in addition to fuse boxes. Looking to add lights to your bathroom or kitchen? We're the Lancaster area lighting experts. If you ever have a power outage, it is essential, for your own safety, that you call our electrical experts today. We recommend you never try to repair these electrical issues without at least calling us first!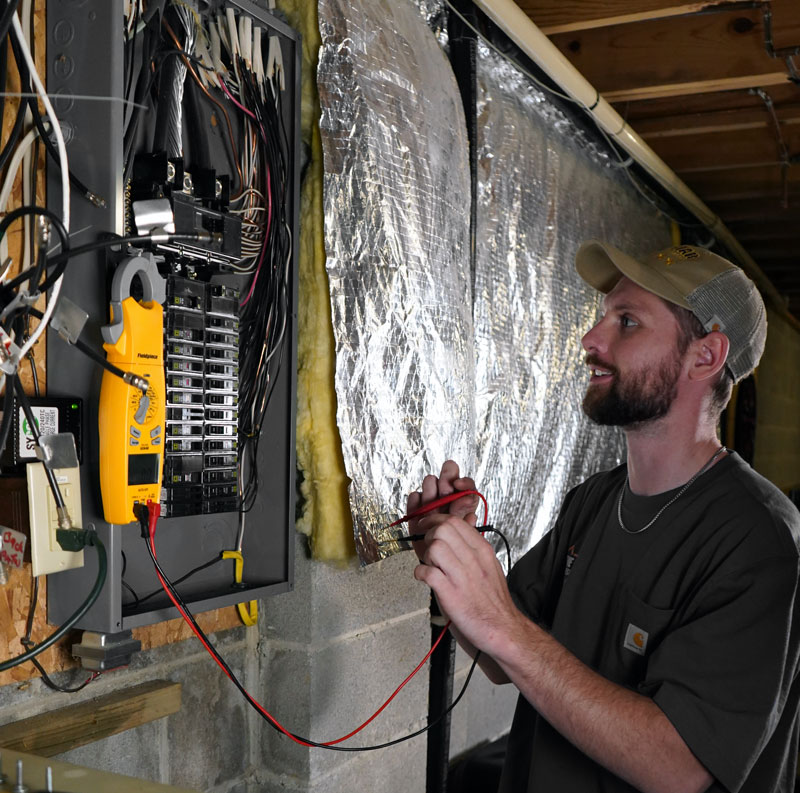 Electric Panels & Circuit Breakers
As your team of local electricians, we proudly service and install new fuse panels, breaker boxes, and electrical boxes in homes throughout Central Ohio. If you ever end up losing power or your lights go out during the night, we encourage you to give us a call.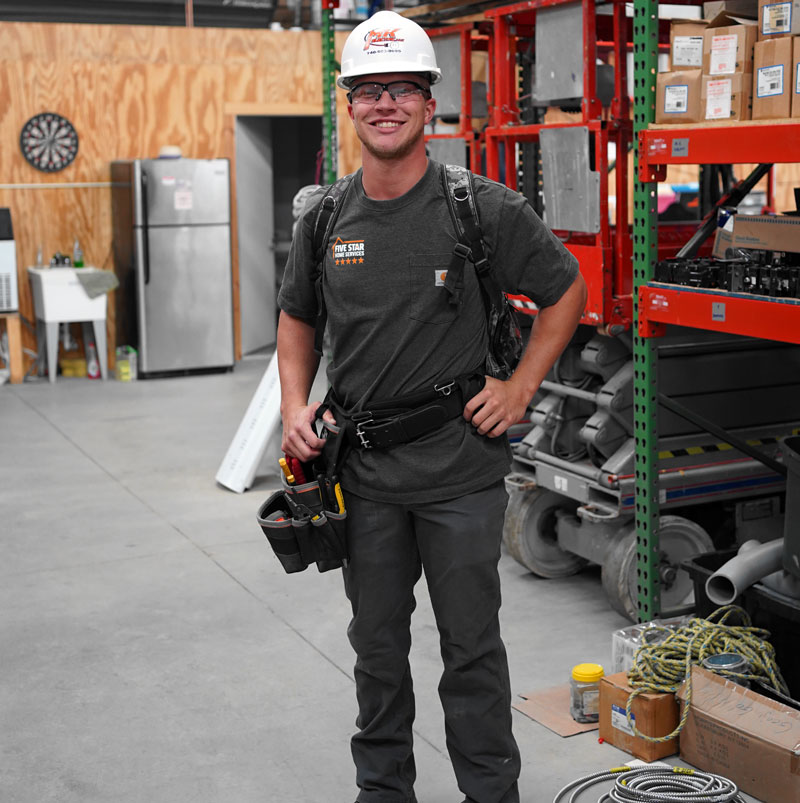 Electrical Repair & Installation
Flickering lights and issues with intermittent power can be a sign of problems with the home's internal wiring. But, discovering the cause of these problems can be difficult. And it can also be hazardous. Because of this, it is always safest to call our residential electrical experts for help.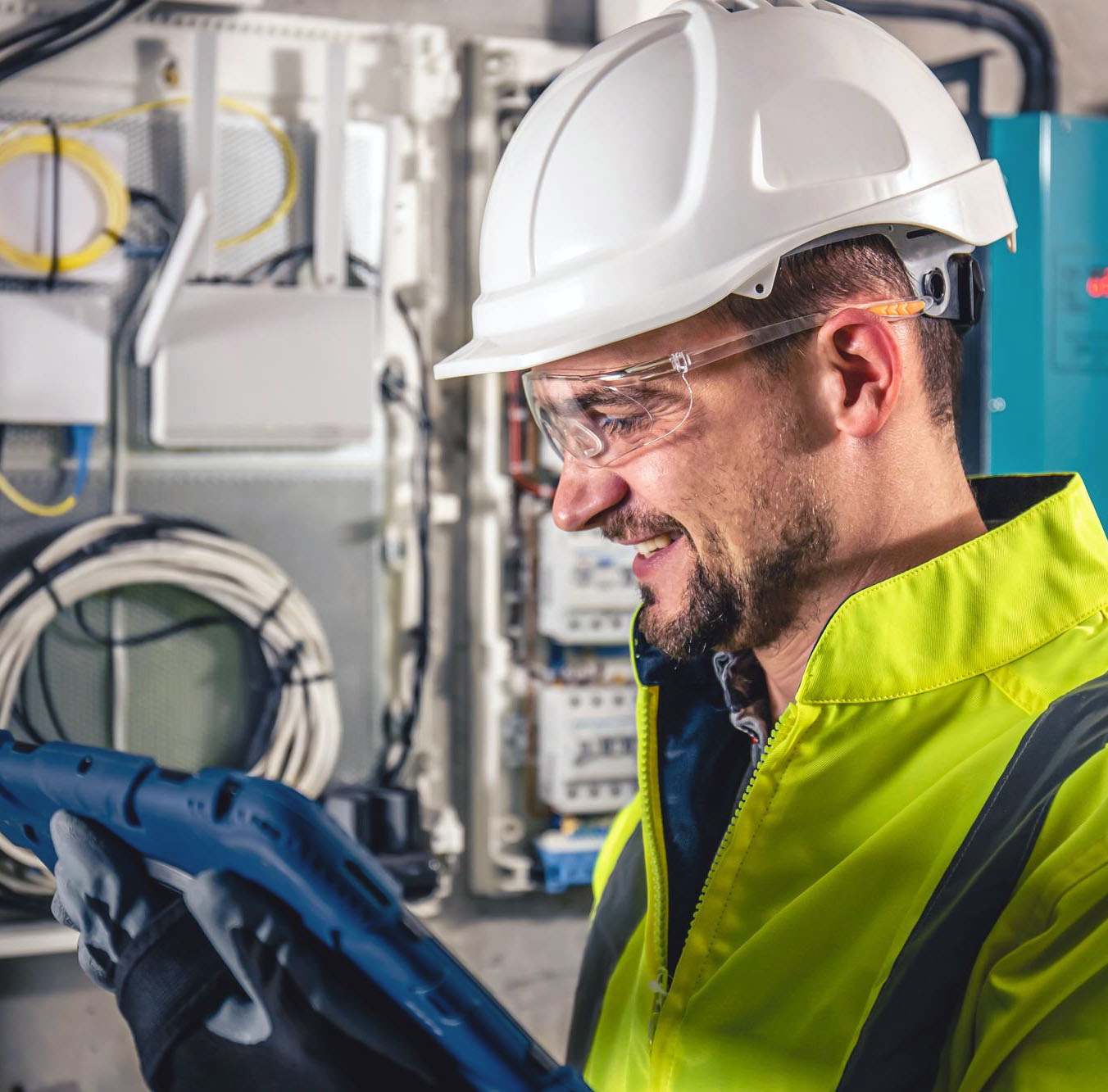 Wiring, Generators, & Surge PRotectors
Ensuring the safety of your home and family is the essential part of our job. We take this very seriously at MK Electric. We install whole house surge protectors, GFCI outlets, and childproof outlets for homeowners and business owners throughout Central Ohio.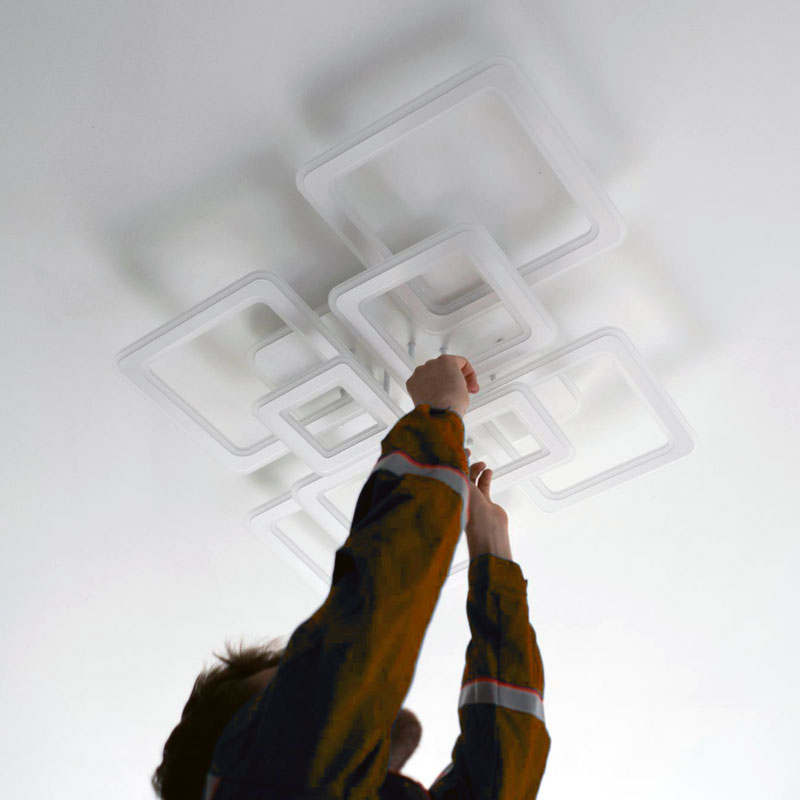 Indoor & Outdoor Lighting
Our residential electricians are highly skilled at helping customers with home improvement projects that call for lighting installation, including new ceiling lights, ventilation, ceiling fans, recessed lighting, cabinet lights, hallway lighting, bathroom lighting, landscape lighting, basement lighting, garage lighting, and more.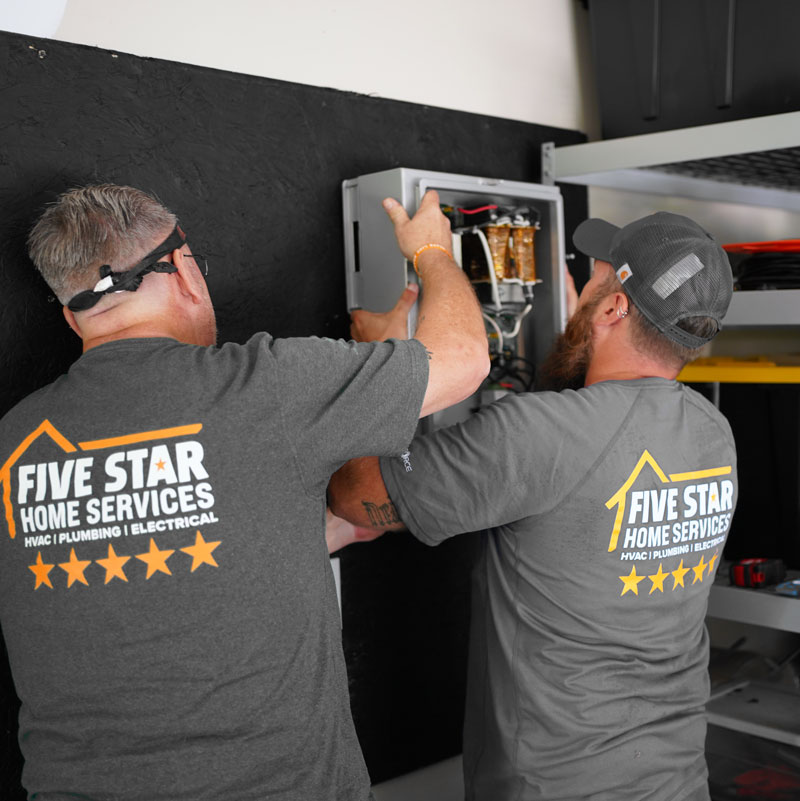 Electric & Hybrid Vehicle Charger Installation
Our professionals at MK Electric provide you with the highest quality EV charging station installation services and EV station products at the best prices in the local market. Interested in installing a new electric car charger in your home or commercial property?
4 Reasons to
Replace Your Electrical Panel
Buzzing Sounds
When things are working properly, you shouldn't hear anything from your electrical system. Electricity usually flows smoothly and quietly between connections. Loose prongs, loose outlets, or frayed wiring can cause the current to jump, which can create a buzzing sound in the process. If you're sure a sound is originating at an outlet, stop using it and call MK Electric.
Hot outlets or switch plates
If an outlet is uncomfortably hot, it needs to be turned off. Take out whatever is plugged into it and try using a different outlet. If the outlet gets hot without anything being plugged into it, it might be wired incorrectly. Call our electricians. We might have you flip the breaker or remove the fuse for that outlet until your system can be serviced.
Dimming or flickering lights
Light fixtures only draw a small amount of power. If you have dimming or flickering lights, it is rarely caused by a problem with the light fixture itself. This type of issue is usually related to major appliances or space heaters hogging energy from the circuit. Lights dimming could be caused by a washing machine or water heater drawing power to heat water. Our electricians can help you move lights to different circuits or install dedicated lines for major appliances.
Sparking
If your breaker panel, fuse box or electrical outlet is sparking, you need to call our local electricians immediately. Sparking appliances can indicate the fixture itself is damaged, in which case you will need to call an appliance repair expert. We can come over and test your appliances and the outlet that powers it as well.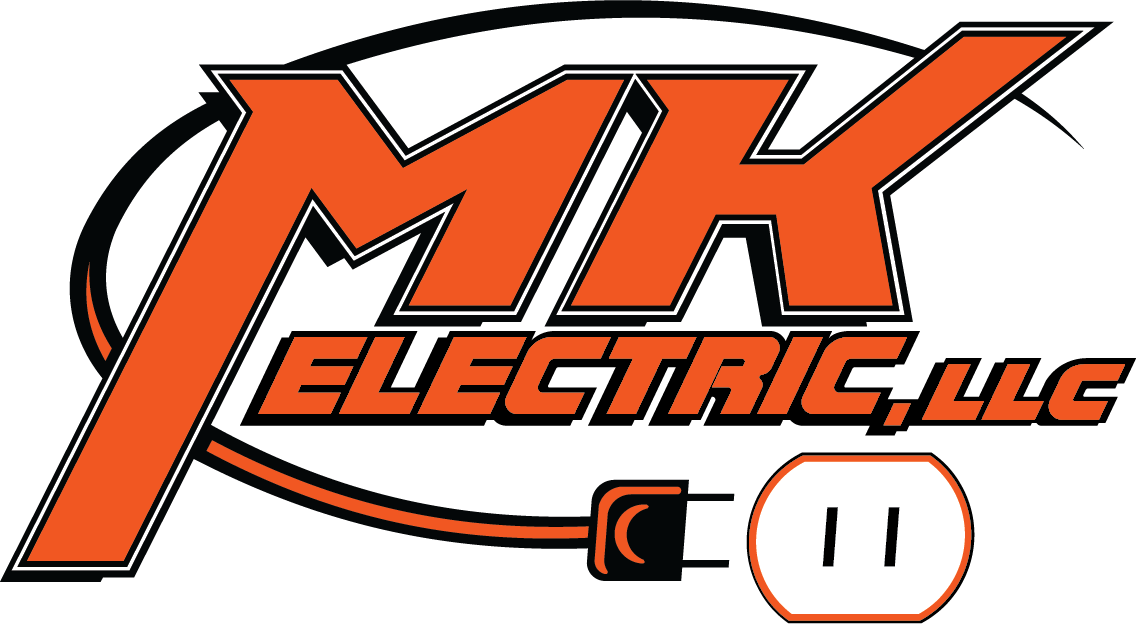 $50 off Service Repair
Save now on electrical repair!
Save on Electrical Services Today
If you need professional electrical repairs fast, you need to call MK Electric. Our local electrical experts are fully trained, licensed, and fully insured to meet all your needs in a single visit to your home. We service all brands of electrical equipment. With decades of industry experience working in countless Ohio homes, you can count on MK Electric any day at any time.
Professional, Quality Electrical Work.
Frequently
Asked Questions
What are the most common electrical services?
Electrical rewiring and electrical set up
Electrical panel installation
Electric panel upgrading, and replacement
Whole house surge protection
Outlet repair and electrical outlet services
Ceiling fan installation and ceiling fan repair
Lighting requirements and lighting upgrades
Outlet installation and replacement
Are LED lights better than incandescent?
LED lights are more pricey than incandescent lights, but they're more efficient (they'll last 50,000 hours instead of 1,200 hours). They also have a lower annual operating cost, which is excellent for people trying to "go green."
Do I need to replace my electrical panel?
The main reason for electrical panel installation is that your existing model is too old and doesn't meet your current electricity needs. In this case, it does not matter if it breaks, but when. Replacing it sooner rather than later makes your home safer and can save you money in the long run. Electrical code updates may require a new circuit panel, or perhaps you've decided to convert your home from gas appliances to electric ones — in which case you'll need another electrical service panel to run all those appliances. Unsure? Schedule an in-home visit with MK Electric.
What's the difference between a blown fuse and a blown circuit breaker?
When the electrical current that passes through a fuse exceeds the limit, it burns a hole in the thin metal strip. This stops the flow of current, and it means you have blown a fuse. Fuses need to be replaced (not reset).
However, when the electrical current exceeds the limit through a circuit breaker, the breaker trip setting opens to stop the current flow. Then, breakers are re-settable by flipping the handle on the face of the breaker.
What is a GFCI?
You may have seen an electrical outlet with a "test" and "reset" button in the middle – this is a GFCI (ground fault circuit interrupter). It automatically shuts off an electrical circuit when it detects that the current isn't flowing correctly. It's also used to reduce the risk of electrical shock from a receptacle located in damp locations and/or countertop areas.
What's the difference between a three-pronged plug and a two-pronged plug?
The third prong is a grounding prong. Two-prong receptacles do not have the same level of grounding as a three-prong device. The third grounding prong provides added protection to the electrical system, the item plugged in, and you from electrical shock.
MK Electric is a Licensed & Certified Electric Contractor
Homeowners need to know the difference between a licensed electrician and a handyman electrician that isn't licensed and insured. The consequences of second-rate electrical work include electrical fires, shocks, and issues with faulty wiring. MK Electric is your local licensed electrician in Lancaster, OH & Fairfield County. We charge affordable prices and have the maximum insurance coverage. Our services include electrical panel upgrades and replacements, subpanels, lighting, generators, light switch additions, bathroom lights, and more.