Switches & Outlets
Lancaster Electrical Outlets & Light Switch Services
Electrical outlets give us safe and reliable power where we need it. Meanwhile, switches enable us to use that power when we need it. You can resolve energy-related issues like electrical inefficiencies and safety hazards by upgrading any old or outdated electrical outlets and switches in your home. When a house or building has the proper electrical receptacles and energy-efficient power outlets, our customer enjoys optimal indoor safety and money savings from energy efficiency. Schedule services with MK Electric to add new outlets, repair an outlet, and more!

Estimates
Schedule In-Home Estimate
We Can Install USB Outlets, USB-C Outlets, And more in Your Kitchen or Bathroom
In a world of smartphones, laptops, and a superabundance of electronic devices and accessories, keeping track of charging cables and their wall adaptor companions can be a hassle. A simple solution to this issue is to install USB electric outlets, which have USB ports in place of, or alongside, traditional electrical outlets. A USB outlet converts 120 VOLT AC wall power into five-volt DC power. It's something we hear every day, "has anyone seen my charger?"
With an electrical wall USB outlet, you can charge your electronic devices and accessories with your regular charging cable without the need for an adaptor and place them in places that make sense to the functionality of your home. Installing USB outlets throughout your home enhances your home's functionality and aesthetic appeal. Columbus Electricians with MK Electric install various electrical outlets in your home. Untangle your life with USB outlets that match the way you live!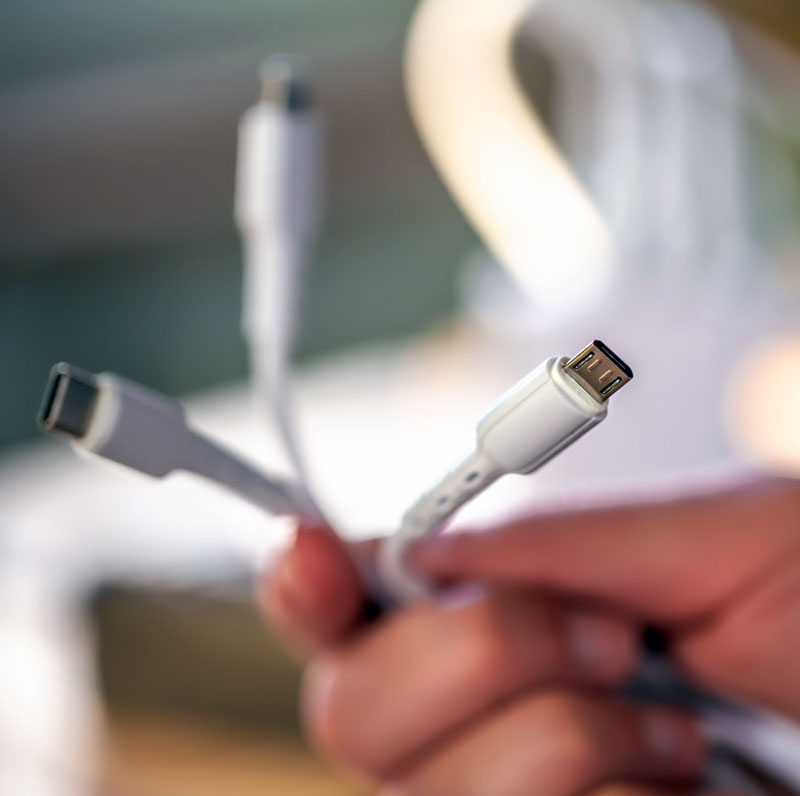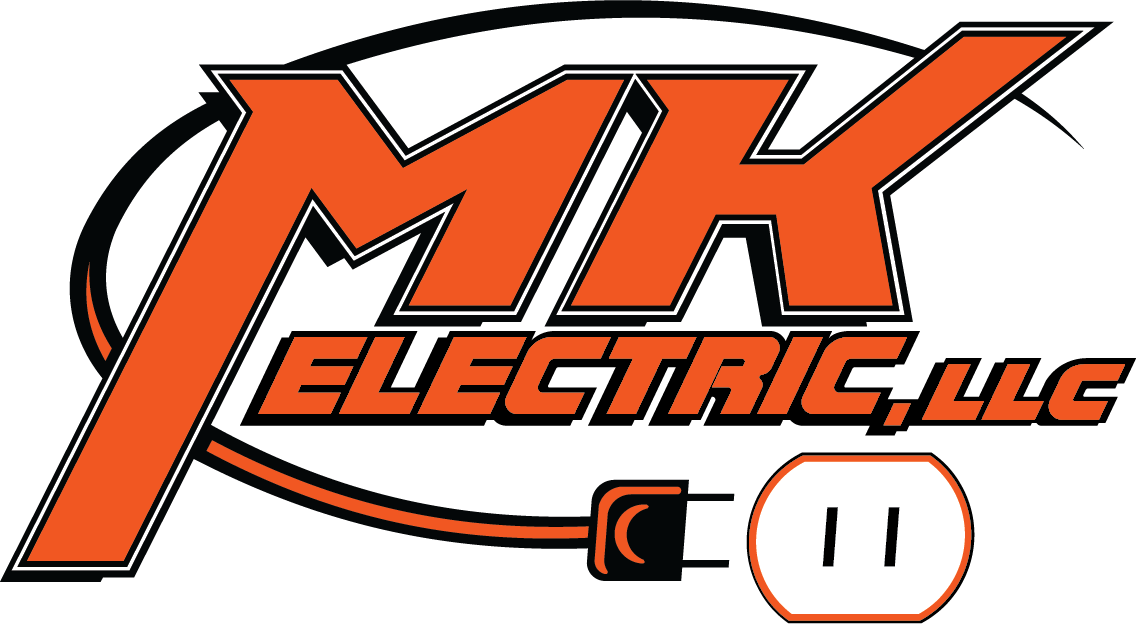 $50 off Service Repair
Save now on electrical repair!
Save on Electrical Services Today
If you need professional electrical repairs fast, you need to call MK Electric. Our local electrical experts are fully trained, licensed, and fully insured to meet all your needs in a single visit to your home. We service all brands of electrical equipment. With decades of industry experience working in countless Ohio homes, you can count on MK Electric any day at any time.
Professional, Quality Electrical Work.
Frequently
Asked Questions
Can outlets and switches be on the same circuit?
Yes, they can. The average home uses an indoor distribution board that houses the breakers of most circuits in the home. A circuit controlled by a 15A circuit breaker (which many contractors use for general lighting) can also accommodate outlets.
What is the main function of a switch?
In electrical engineering, a switch is an electrical component that can disconnect or connect the conducting path in an electrical circuit, interrupting the electric current or diverting it from one conductor to another.
Which grade of electrical outlets should I install in my home?
There are three grades of outlet on the market. Homeowner grade, the cheapest, is commonly found in builder-grade homes. However, this type is flimsy and tends to wear out in 5-10 years at the most. So when you install or replace electrical outlets, go for a commercial grade instead – this costs about 50% more than the less expensive kind. Still, the financial difference is insignificant, considering that commercial grade outlets will last 100 years under typical home use conditions. Hospital grade is costly, costing ten times the price of homeowner quality, and is unnecessary; it's designed for never-fail use in medical facilities (for example, to power breathing machines).
What is a "tamper-resistant receptacle."
This is a type of electric outlet that the NEC (National Electric Code) requires to be installed in all newly constructed or renovated residences as of 2008. It is designed to protect children from shock and burns as the result of their sticking small metal objects (for example, paper clips or keys) into the receptacle.
MK Electric Understands the Importance of Electrical Safety.
When you are planning on buying or selling a home, scheduling an electrical safety inspection is one of the most critical steps that you can take before the transaction occurs. During an electrical inspection, electricians will visit your home or business and look closely at your electrical wiring, light switches, receptacles, outlets, and other critical electrical systems.
There are several reasons why electrical inspections are crucial for any homeowner. An electrical inspection can help prevent severe and potentially dangerous damage to your home. In addition, you can protect your family from the risks of an electrical safety problems. Finally, an electrical inspection will also give you peace of mind by knowing that your electrical system is in safe working condition for all your household needs. For more information about how you can schedule an electrical safety inspection today, be sure to get in touch with a certified electrician in Columbus, OH, such as MK Electric.
Electrical Outlets & Light Switch Repair, Replacement & Additions in Columbus, OH
At MK Electric, we encourage homeowners to ensure their home is safe and equipped with energy-efficient electrical outlets that meet all their needs efficiently. You are probably past due for an upgrade if you're tripping circuit breakers or blowing fuses when using large electronics or appliances. We can help you upgrade your kitchen outlets to 20-amp receptacles to stop the problem and save electricity. Suppose you're dealing with outlet spacing problems or other issues and don't have enough outlets to go around. In that case, you should consider installing USB outlet-duplex outlets to help alleviate any cord-crowding around your most-used outlets.
If you're online trying to find an "outlet or switch expert near me," or a "switch electrician near me," or an "outlet electrician near me," and you live in Lancaster, Greater Columbus, or surrounding areas, you're in the right place. Now all you have to do is pick up that phone and call our local 24-hour electrician call center. To schedule your outlet installation, call MK Electric today at (740) 652-9775.