Lancaster, Ohio Circuit Breaker Repair & Replacement
If you're online, Google searching to find a "circuit breaker electrician near me" or a "Lancaster circuit breaker installation expert," and you live in Fairfield County, Franklin County, or surrounding areas, you're in the right place. Let the pros at MK take it from here. We at MK Electric offer affordable circuit breaker repair and installation with a team of local electricians standing by 24/7 when you need us.  Our professional electricians help property owners with all sorts of electrical projects. Our services include electrical panel upgrades and circuit board replacements, as well as subpanels. We service homes, commercial businesses and new constructions.
Lancaster Circuit Breaker Repair & Repacement
Circuit breaker panels aren't the same as the fuse boxes because they are mechanical toggle-switch circuit breakers, not fuses. Nevertheless, they all essentially perform the same function. The older fuses screw or pull in and out instead of the rocker-style method of installing and removing circuit breakers.
If your home is 40+ years old, it's time to rewire your house. The idea is to remove as much old wire as possible before installing new non-metallic cables, which are safer, easier to work with, and won't heat up with the insulation. Unfortunately, sometimes walls need to be torn down to get to the wires before placing the new cables in and patch seal everything behind new drywall. You may luck out and not have to tear down walls, but instead cut into unique places for us to get at the wiring. We can even fish wires through the walls using rods and a thin metal line called fish tape.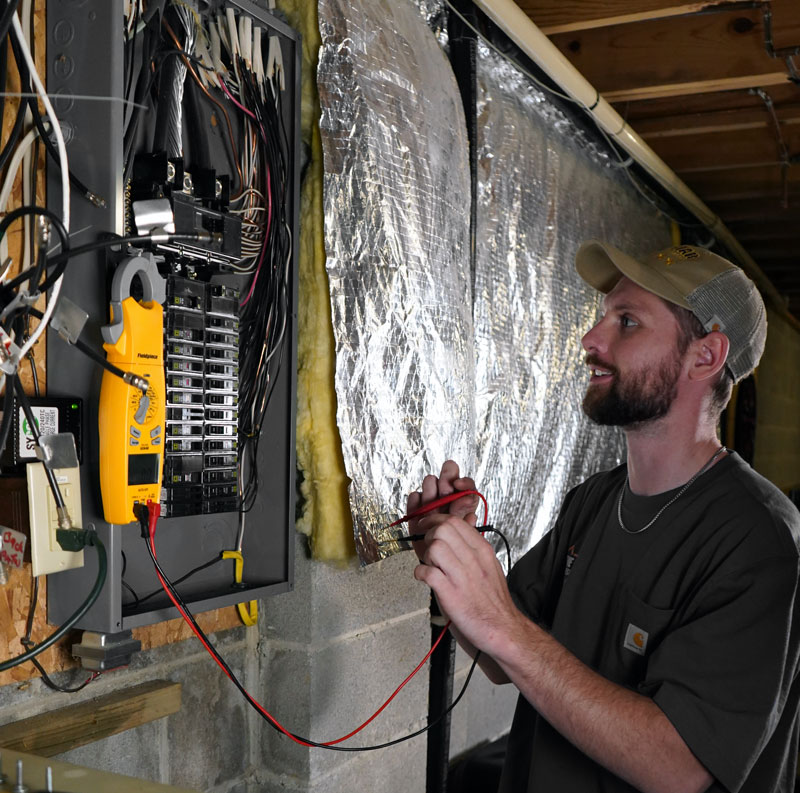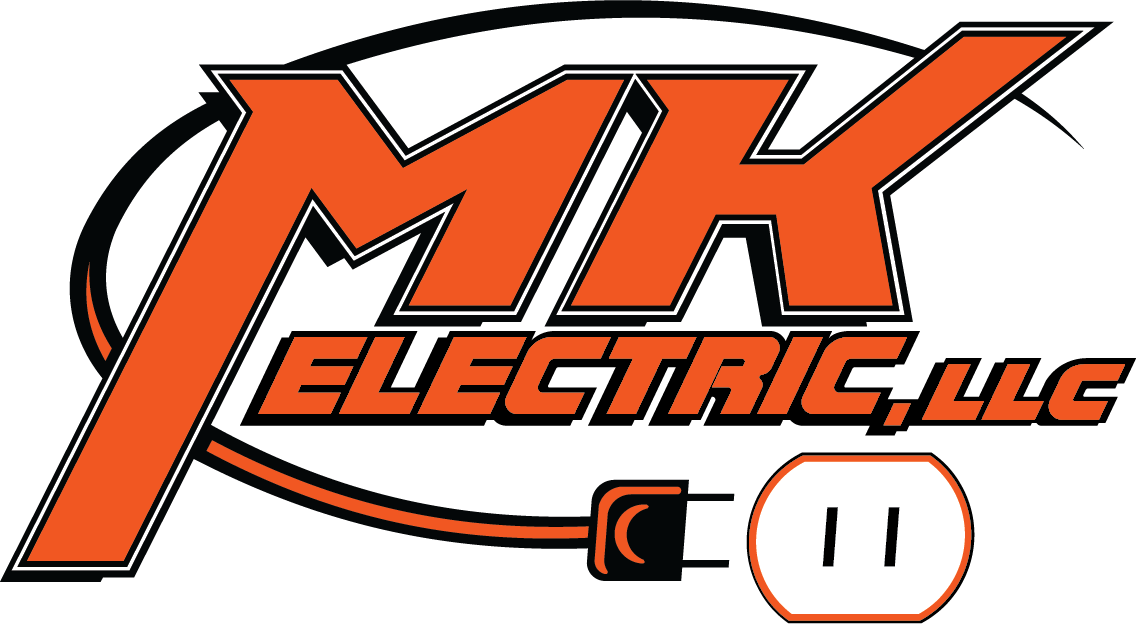 $50 off Service Repair
Save now on electrical repair!
We'll Repair Your Electrical Panel in Lancaster, OH
Your electrical panel controls the electricity flowing to all areas of your home. Keeping it in good working order will ensure that your lights, appliances, and tech gear work when needed. Get your aging or damaged electric panel repaired as soon as possible to keep your family comfy and secure.
4 Reasons to
Replace Your Circuit Breaker
Overloaded Circuit
Circuit overload occurs when the amount of electricity flowing to an appliance or device exceeds what it's able to handle. For instance, if your lamp is rated for a maximum 60watt bulb and you don't feel like that's bright enough and you decide to put in a 100watt bulb, you end up overloading the lamp.
Sags and Dips
Sags and dips in power levels are closely related to power surges. Small appliances are usually the culprit behind these issues. It's essentially an intermittent drop in electrical voltage. They usually only last a second. They are also known as "brown-outs." It happens when your lights get dim and then get bright again, without going off all the way.
Not Enough Outlets
A lot of people don't think about it, but not having enough electrical outlets is problem. This is an electrical issue whether you realize it or not. While extension cords and power strips can work for temporary fixes, they aren't meant to be the only option.
Uncovered Junction Boxes
A junction box is the professional casing used for various wires. They get installed during construction. They also get replaced often with an electrical upgrade. Junction boxes should always have a proper cover. If they don't, you have a safety issue. The purpose of an enclosed box is to protect you from electrical shocks. They also prevent fires from spreading that start because of damaged wires.

Upgrading your electrical panel could save money and make you safer.
Your electric service panel is the central connection and point of distribution for all the electricity that comes into your home from the outside to all your switches, outlets, lights, and appliances. A defective electrical panel won't just damage electrical devices that are connected to it. If there's a power surge of any kind or any issues with shoddy electrical work performed in the past, it can also pose a severe safety hazard.
Do you feel like the electric service panel in your home is up for the job? Many older homes have outdated service panels that need an upgrade to prevent the overloading of their electrical equipment. Because there are many different types and styles of electrical panels, which vary in amperage levels, our licensed electricians at MK Electric can review each option with you. Our electricians will also recommend which electrical panel upgrade service best suits your electrical needs. We carry equipment from trusted industry names, and we service all brands.
Replacing Breakers and Panels in Lancaster, Ohio & Surrounding Areas
Some signs you need to replace your electrical panel include constantly tripping breakers, appliances not running on full power, flickering lights, overheating conductors, old electrical panels, panel box crackling, and two-pronged outlets in the home. MK Electric offers affordable electrical services to business owners and homeowners throughout Lancaster and Greater Columbus.
Our services include electrical panel upgrades and electric panel replacements, as well as subpanels. Our highly skilled, highly trained professional electricians will complete your electrical projects efficiently and effectively, most safely and affordably possible. We always look for the most affordable, long-term solutions and believe in doing the job right the first time, every single time.