Central Ohio Wiring Upgrades for Homes and Businesses
Residential electrical wiring should always be designed with the utmost safety in mind. Because of this, electrical wires are coated with a sheath installation that's designed to protect you and your family from electrical shocks. This wiring typically runs through places that keep it out of sight, including interior walls, attics or underneath floors. Doing this prevents accidents from happening and keeps your home nice, neat looking, and safe.
If you need electrical wiring services in your home in Lancaster, Ohio or Greater Columbus, Ohio you need a licensed electrician that's safe, reliable, and affordable. You need MK Electric. We can handle all your residential and commercial electrical needs in a safe, timely, and affordable manner. Customer satisfaction is always 100% guaranteed.
Affordable Electrical Code Updates in Central Ohio & Surrounding Areas
Our team of master electricians at MK Electric strive to provide residents throughout Central Ohio the most professional electrical services possible. We have tons of hands-on experience working with both commercial electrical wiring and residential electrical wiring. We are insured to the max and able to take care of any electrical repairs or installations you need to keep your home or building safe and keep the lights on without any electrical issues.
Electrical problems like sparking outlets, burning smells, and/or hot switch plates and plugs should be taken seriously without exception. It is also essential to respect your electrical components and system and realize electrical repairs should never be done without a licensed electrician who is fully insured. Rewiring a home or building requires extensive training, safety precautions, and specialty tools and equipment. If you aren't sure whether you need electrical repairs, read our list of reasons your house needs rewiring below.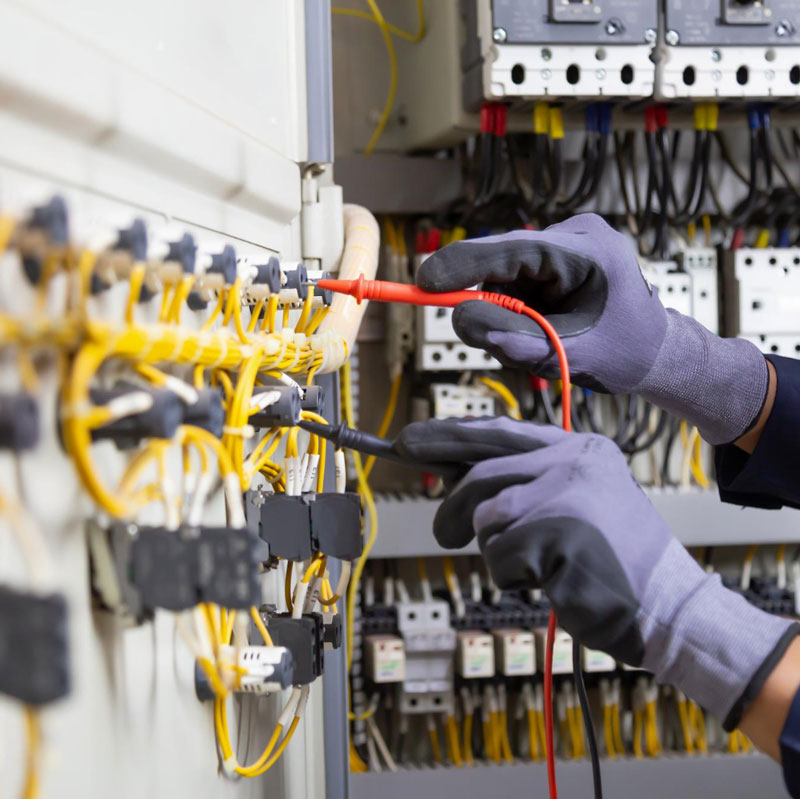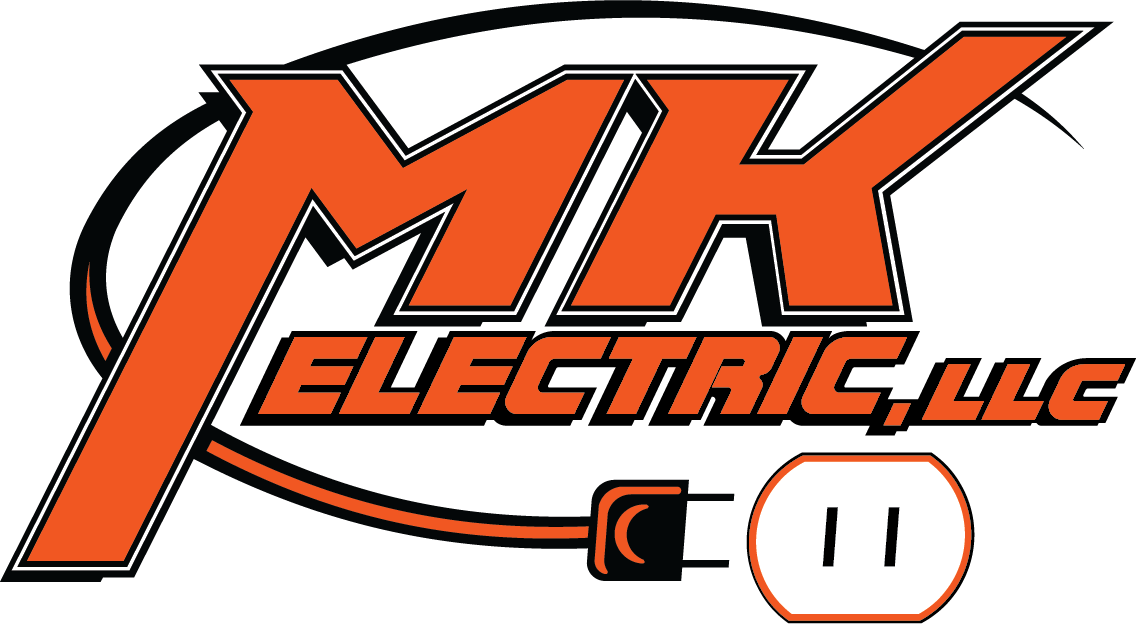 $50 off Service Repair
Save now on electrical repair!
We'll Repair Your Electrical Panel in Lancaster, OH
Your electrical panel controls the electricity flowing to all areas of your home. Keeping it in good working order will ensure that your lights, appliances, and tech gear work when needed. Get your aging or damaged electric panel repaired as soon as possible to keep your family comfy and secure.
4 Reasons to
ReWire Your Home or Building
Buzzing Noises
Buzzing noises are often a sign your electrical wiring needs professional care and attention. Although this doesn't necessarily mean you need to rewire your entire home, buzzing sounds need to be taken seriously. Humming sounds coming from an electrical main, wiring issues or issues with circuit breakers are merely a few of the culprits possible for hearing any sort of electrical buzz.
Burning Smells
If you're noticing any sort of burning smells in your home and you haven't been cooking or using any sort of appliances, it might indicate a serious electrical problem. Heat coming off of faulty wires can cause all kinds of burning smells. Because this is a serious fire hazard, it is highly recommended you turn off the circuit breaker immediately. Then, you need to try to identify the specific rooms where the burning smells were noticed and contact a professional electrician right away.
Loose Electrical Outlets
Loose electrical outlets can seem like a minor problem. However, they could indicate something serious. Loose outlets could be from poor installation or extreme overuse of the outlet. This problem is easy to overlook. Nevertheless, if you're dealing with it, you'll want to check in with your local MK Electric electrician to make sure it's not a symptom of a larger problem.
Blown Fuses and Tripped Breakers
If the electrical flow in your house goes over a certain number of amps, your circuit breaker is designed to stop it. This is built in as a safety feature. Because of this, it should be working at all times to effectively protect your home or building all the time. If you're noticing your circuit breaker is tripping frequently, or you're finding yourself dealing with blown fuses, it is time to have an electrician evaluate your home or building for rewiring. The local electrical experts and electrical specialists at MK Electric proudly offer residential electrical safety services, including residential safety electrical audits.

Upgrading your electrical panel could save money and make you safer.
Your electric service panel is the central connection and point of distribution for all the electricity that comes into your home from the outside to all your switches, outlets, lights, and appliances. A defective electrical panel won't just damage electrical devices that are connected to it. If there's a power surge of any kind or any issues with shoddy electrical work performed in the past, it can also pose a severe safety hazard.
Do you feel like the electric service panel in your home is up for the job? Many older homes have outdated service panels that need an upgrade to prevent the overloading of their electrical equipment. Because there are many different types and styles of electrical panels, which vary in amperage levels, our licensed electricians at MK Electric can review each option with you. Our electricians will also recommend which electrical panel upgrade service best suits your electrical needs. We carry equipment from trusted industry names, and we service all brands.
Electrical Rewiring Services in Columbus, Ohio & Surrounding Areas
If you have an electrical problem, you need to work with a qualified professional "electrician near me" to guarantee your electrical system is able to provide you with the power you need in a safe and efficient manner. If you need professional electrical repairs fast, you need to call MK Electric. There's no sense in delaying or letting it get worse, and you won't have as much luck with the competition. Our local electrical experts are fully trained, licensed, and fully insured to meet all your needs in a single visit to your home. With decades of industry experience working in countless Ohio homes, you can count on MK Electric any day at any time. We offer 24-hour electrical support 365 days a years! We repair and replace outlets, light switches, receptacles, light bulbs, and more.