Electrical Code Update Experts in Lancaster & Greater Columbus
The National Electric Code, or NEC, updates residential electrical codes like clockwork every three years. The NEC is the unified code standard for safety in electrical systems and installation throughout the country. NEC code is updated regularly to protect homeowners, residents, business owners, and families from electrical hazards and second-rate electrical work performed by the local handyman. Because the NEC code gets upgraded every three years, homeowners and business owners should ask themselves if their home meets all the latest NEC standards. You might need an electrical code upgrade if it doesn't meet those standards.
Affordable Electrical Code Updates in Central Ohio & Surrounding Areas
If you're trying to find "an electrician near me" or an "electrical expert near me" and live in Lancaster, or surrounding areas, you're in the right place. MK Electric can cover all your electrical needs in one place. In addition, we have a team of NEC code specialists who offer residential electrical code updates and upgrades at affordable price rates.
Whenever any construction work is performed on a home, homeowners can expect the general contractor to perform the work up to the most recent electrical code. Otherwise, what was started out as an exciting project could quickly turn into a massive headache and even a safety hazard that ends up costing you far more than you were prepared for. It's no different for your home or business's electrical work.
We all depend on building contractors to follow this standardized protocol to keep you, your family and anyone in your home safe. It also keeps the home itself and your property safe. Homeowners are wise to use only reputable licensed electricians like MK Electric to ensure their electrical work is performed up to current electrical code and that it's 100% safe. At MK Electric, we offer affordable electrical code upgrades to guarantee your home is able to handle any heavy appliances or large equipment you need to use in the safest and most energy-efficient manner possible.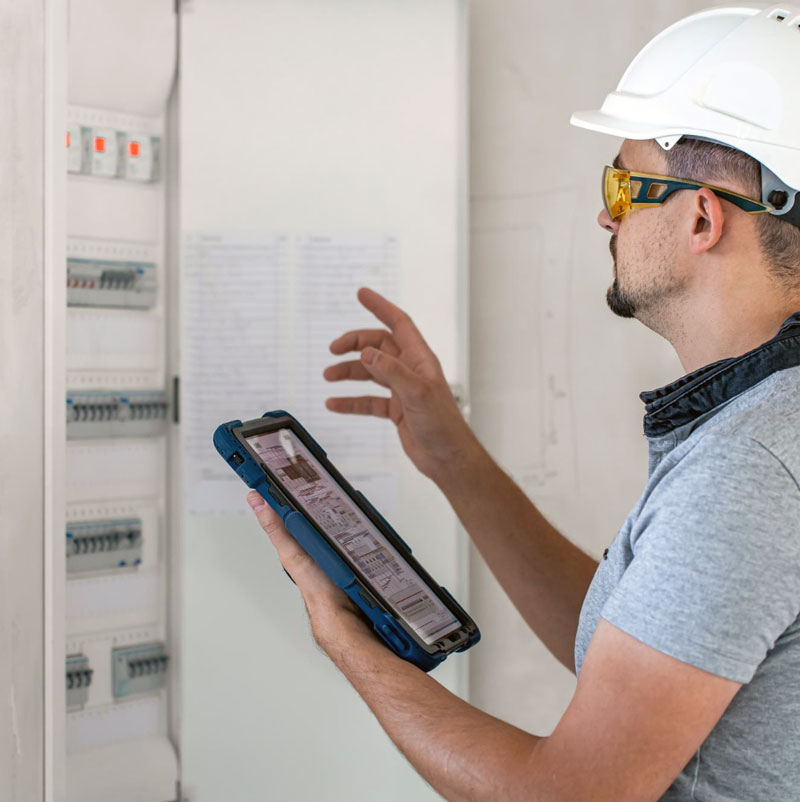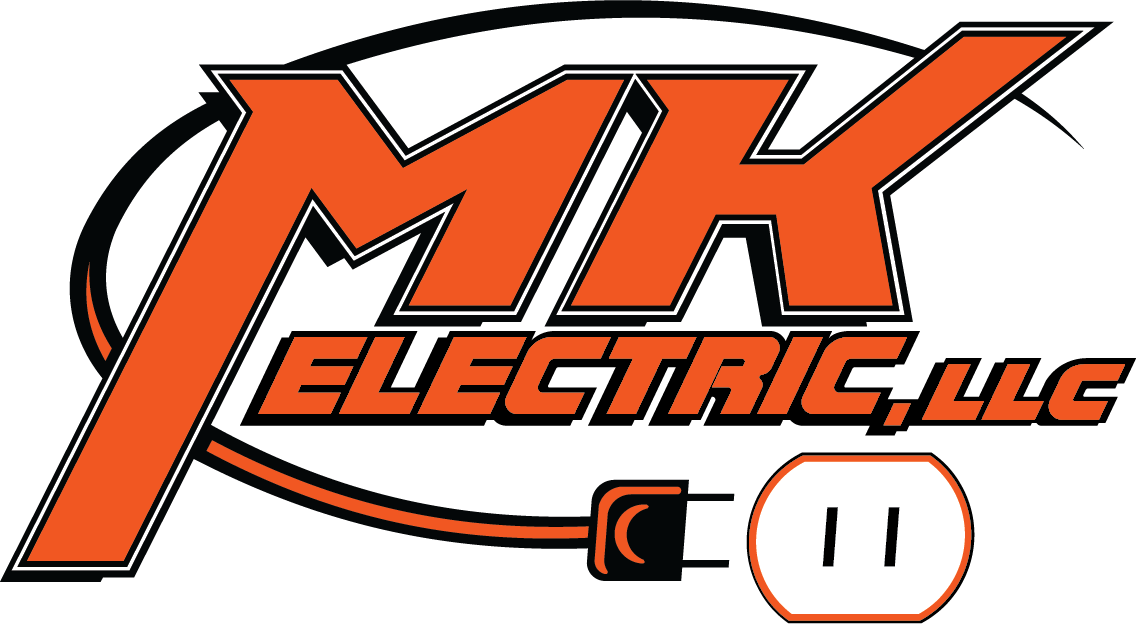 $50 off Service Repair
Save now on electrical repair!
We'll Repair Your Electrical Panel in Lancaster, OH
Your electrical panel controls the electricity flowing to all areas of your home. Keeping it in good working order will ensure that your lights, appliances, and tech gear work when needed. Get your aging or damaged electric panel repaired as soon as possible to keep your family comfy and secure.
4 Common
Electrical Code Update Requirements
Kitchen
A newer kitchen with standard appliances requires at least 7 separate circuits and sometimes more. An electric range/oven needs to have its own dedicated 120/240-volt circuit. Kitchens need to have at least two 20-amp 120-volt "small appliance" circuits that serve the receptacles in countertop areas. These are generally for portable plug-in appliances. These are just a few requirements.
Dining Rooms, Living Rooms, and Bedrooms
Most standard living areas require a relatively modest level of power for daily life. Nevertheless, they have certain defined electrical requirements. These areas are usually served by standard 120-volt, 15-amp or 20-amp circuits that serve more than one room. These rooms require a wall switch to be placed beside the entry door of each room so you can light the room upon entering it. These switches control either a ceiling light, a wall light, or a receptacle for plugging the lamp in. The ceiling fixtures need to be controlled by a set wall switch and not just a pull chain.
Hallways
Because hallways can be lengthy, they often require ceiling lighting. Make sure to place sufficient lighting in a high enough place so that shadows don't block the light when you walk through the hall. Remember, hallways are often the only escape routes during certain types of emergency situations. If there are more doors served by a hallway, such as for a bedroom or two, you might add a four-way switch around the door outside each room.
Bathrooms
Bathroom outlets should have a 20-amp circuit. This same circuit supplies the entire bathroom, including all outlets and lighting, provided there aren't any heaters, and the circuit serves only that one bathroom and no other rooms or outside areas. There should be one 20-amp circuit for the entire bathroom. There should also be a 15-amp or 20-amp circuit for the lighting. All receptacles within the bathroom need to have ground-fault circuit-interrupter (GFCI) protection. Vent fans that have built-in heaters need to be on their own dedicated 20-amp circuits.
MK Electric Understands the Importance of Electrical Safety.
When you are planning on buying or selling a home, scheduling an electrical safety inspection is one of the most critical steps that you can take before the transaction occurs. During an electrical inspection, electricians will visit your home or business and look closely at your electrical wiring, light switches, receptacles, outlets, and other critical electrical systems.
There are several reasons why electrical inspections are crucial for any homeowner. An electrical inspection can help prevent severe and potentially dangerous damage to your home. In addition, you can protect your family from the risks of an electrical safety problems. Finally, an electrical inspection will also give you peace of mind by knowing that your electrical system is in safe working condition for all your household needs. For more information about how you can schedule an electrical safety inspection today, be sure to get in touch with a certified electrician in Columbus, OH, such as MK Electric.
Understanding the Importance of Electrical Inspections in Central Ohio
Many electrocutions and home fires can be prevented simply by understanding basic electrical safety principles and sticking to safe practices. Whether you are a homeowner or a renter, electrical safety should be a top priority in your home. Awareness of electrical hazards is the key to reducing the staggering number of electrically-related home fires, injuries, and deaths that occur every year. We service old homes, new homes, commercial buildings, auto shops, shopping malls, retail stores, college campuses, schools, restaurants, and more. If you need power, you need MK Electric.