Outdoor Lighting & Landscape Lighting Installation & Replacement in Lancaster, Ohio
From motion sensors and spotlights to flood lights, garden lights, and driveway lighting, MK Electric offers a wide selection of exterior lighting solutions and landscape lighting options for your home or business property. Exterior lighting can drastically improve not only the beauty of your home but also the overall safety and security of the property. We offer a variety of outdoor lighting options to spruce up your at-home oasis.
Your outdoor lighting experts serving Central Ohio
Because outdoor lighting can transform your home and make it much more beautiful and professional, we encourage homeowners and business owners to talk with our outdoor lighting specialists to see how brightening their walkways, paths, yards, gardens, parking areas and other areas can create a warm and beautiful oasis of light.
We offer up/downlights, string lighting, garden lighting, bollard lights, pool lights, landscape lighting, pond lighting, driveway lights, and more in Lancaster, Royalton, Pickerington, Thornville, and surrounding areas. If you're online looking for an "outdoor lighting company near me" or an "exterior lighting expert near me" or a "outdoor lighting installation expert near me" you're in the right place. MK Electric offers all types of exterior and outdoor lighting solutions.
Outdoor lighting does a lot more than simply transform the look of your home or property. Outdoor lighting enables you to enjoy family time and protects the things needs protection. If you're looking to heighten your overall home security, boost your curb appeal, and ensure safety with an outdoor lighting upgrade in Lancaster, Greater Columbus or surrounding Central Ohio communities, call us today at (740) 652-9775.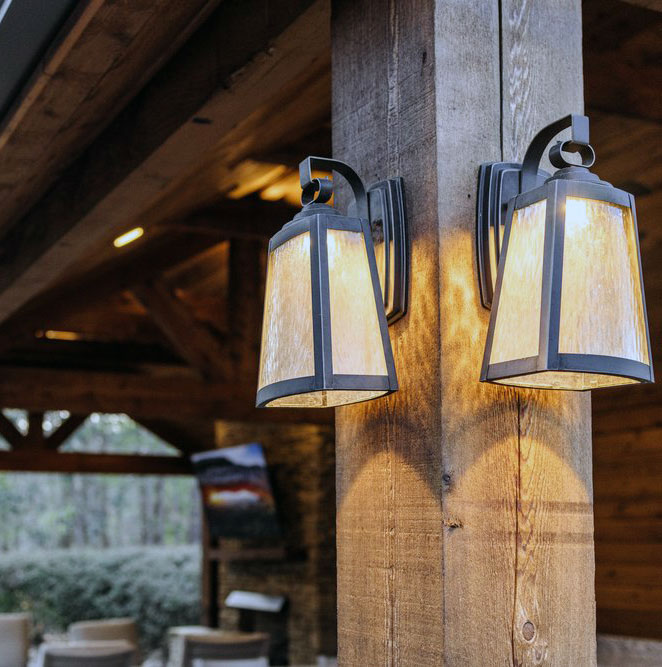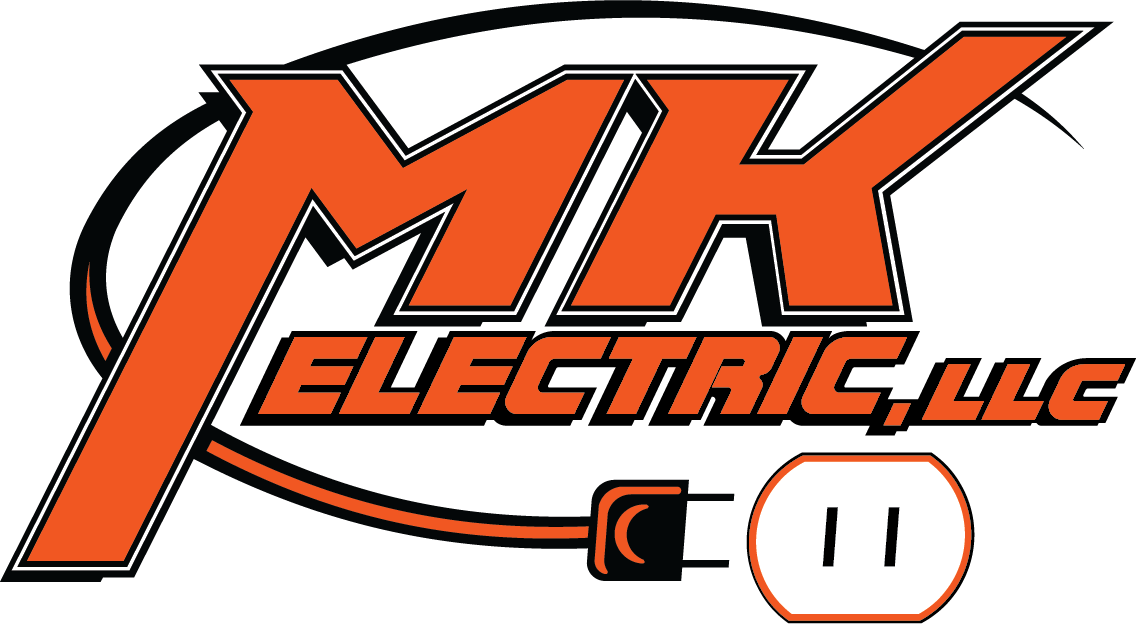 $50 off Service Repair
Save now on electrical repair!
We'll Repair Your Electrical Panel in Lancaster, OH
Your electrical panel controls the electricity flowing to all areas of your home. Keeping it in good working order will ensure that your lights, appliances, and tech gear work when needed. Get your aging or damaged electric panel repaired as soon as possible to keep your family comfy and secure.
4 Common Types of
Outdoor Lighting
Floodlights
This type of outdoor lighting has an adjustable angle that can be rotated to focus on any specific area. Floodlights can be installed in the ground or they can be mounted on outdoor structures, like walls or poles. Additionally, LED floodlights last longer and use less energy than fluorescent lamp floodlights or halogen floodlights. Typically, outdoor floodlights aim lighting at a fixed item like a flagpole or a monument. They also illuminate large areas like parks, sports fields, playgrounds and parking lots. Floodlights improve safety and make it easier for people to see potential hazards. Floodlights also prevent property damage, a lot of crime and vandalism.
Landscape Lights
Landscape lights use fixtures like spotlights, sconces, lanterns, and globes to create an aesthetically pleasing lighting design outdoors that highlight buildings and landscape features at night. Landscape lighting also improves safety and security. Landscape lights are used in parks, office building terraces, public spaces and pathways, exits, walkways, entrances, and driveways. They are more common around architectural, signage or landscaping features.
Motion Sensor Lights
To manage lighting times, outdoor lights can use motion sensors or photocontrols. These motion sensors cause the lights to turn on after something passes by the infrared beam. Then, the lighting kicks on for a specified time. This is a great security feature and safety device. Nevertheless, they are also great energy savers. Typically, the lights stay on for a few minutes at most, at a time. A photocontrol or photocell acts more like a timer. This is most commonly found on parking lot lights. These lights come when it's dusk or during certain levels of darkness. In the morning, they turn off as the sun rises. 
Spotlights
This type of outdoor lighting provides focused light that can emphasize a specific feature for safety, path lighting or aesthetics. Spotlights allow homeowners to highlight specific areas without casting wide beams of light in any other direction. Typically, spotlights are used around signage, entryways, fountains, ponds, architecture, landscaping, pools, fountains, and waterfalls. They are popular so-called "wayfinders" for pathways and walkways.
MK Electric Understands the Importance of Electrical Safety.
When you are planning on buying or selling a home, scheduling an electrical safety inspection is one of the most critical steps that you can take before the transaction occurs. During an electrical inspection, electricians will visit your home or business and look closely at your electrical wiring, light switches, receptacles, outlets, and other critical electrical systems.
There are several reasons why electrical inspections are crucial for any homeowner. An electrical inspection can help prevent severe and potentially dangerous damage to your home. In addition, you can protect your family from the risks of an electrical safety problems. Finally, an electrical inspection will also give you peace of mind by knowing that your electrical system is in safe working condition for all your household needs. For more information about how you can schedule an electrical safety inspection today, be sure to get in touch with a certified electrician in Columbus, OH, such as MK Electric.
The Outdoor Lighting Experts in Columbus, Ohio & Surrounding Areas
It's easy to forget about the lighting needs around your porch, backyard, and other parts of landscaping. However, besides adding outdoor lights to keep visitors safe from dangerous hazards during the night, the lights you add outside are also vital in displaying your property at its finest. unique excellent options for exterior lighting systems at MK Electric, you can immediately improve your residence's or business's charm and show off your architectural and landscaping features.
Don't forget an important detail this holiday season, the festive lights outside your home! With our creative touch, you can have a house in your neighborhood that everyone stops to admire when they drive by this holiday season. We'd be happy to install snowflake lights, colored LEDs, icicle lights, bubble lights, fiber optic lights, incandescent lights, and more. So tell us about your holiday lighting desires, and we can make it happen!
At MK, we use our training in lighting to provide beautiful outdoor lighting solutions for our customers across the Greater Columbus Area. Landscape and other exterior lighting systems can expand your options for enjoying your backyard, and dimmers offer almost limitless lighting schemes in whatever room you want. Look no further if you are looking for the right electrical contractor to light up your property!