Residential & Commercial Surge Protector Installation in Lancaster, OH
Surge protectors minimize the amount of voltage supplied to electric devices in your home when a power surge occurs, preventing those devices from getting more electricity than required and protecting them from electrical damage. Individual plug-in surge suppressors aren't able to protect electronics that aren't plugged in but are hard-wired instead. MK Electric installs whole-house surge protection in homes and commercial businesses in Central Ohio and surrounding areas.
Have You Lost Power in Lancaster, Ohio? Install a Whole-Home Surge PRotector
Power surges follow wiring into a house or building. Because of this, it can threaten any device that's plugged into it. If you are plugging your devices into low-cost, multi-outlet surge suppressors, you might have a false sense of security that could end up costing you. Complete protection needs to be hard-wired into the main electrical panel by a licensed electrician like our surge protection specialists here at MK Electric.
Our electricians provide services to hard-wire surge protectors into the entire home or building at prices our competitors aren't able to beat. If you have a home office with expensive electronics and sensitive appliances in your home, you should consider having a whole house surge protector installed. If you have any questions or want a free in-home consultation, give us a call today. Whole-house surge protectors are truly the most reliable way to preserve your valuable electronics and in-home appliances. Don't wait to find out the hard way. Call MK Electric today at (740) 652-9775.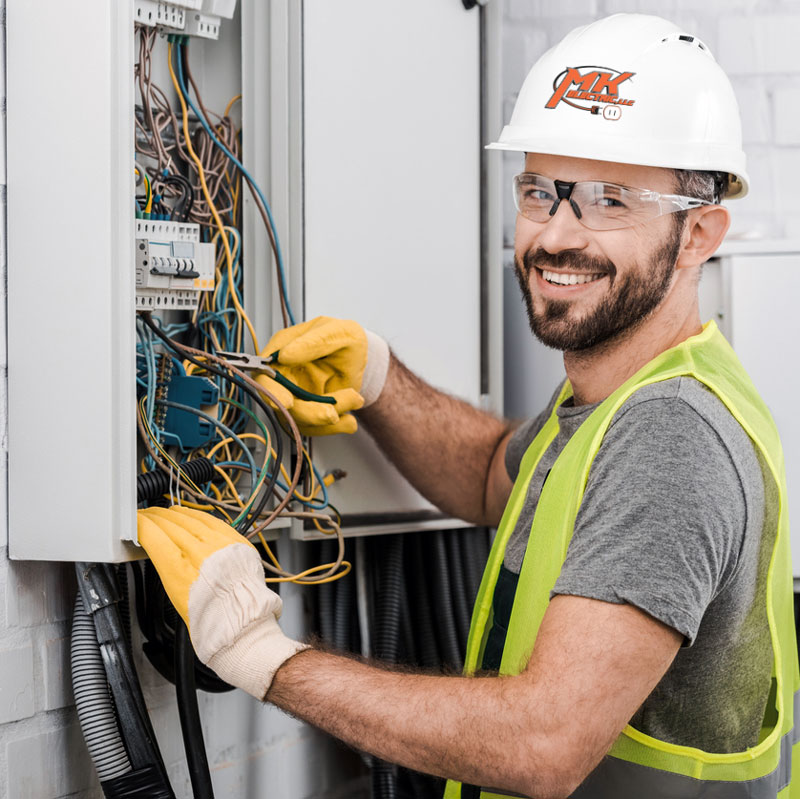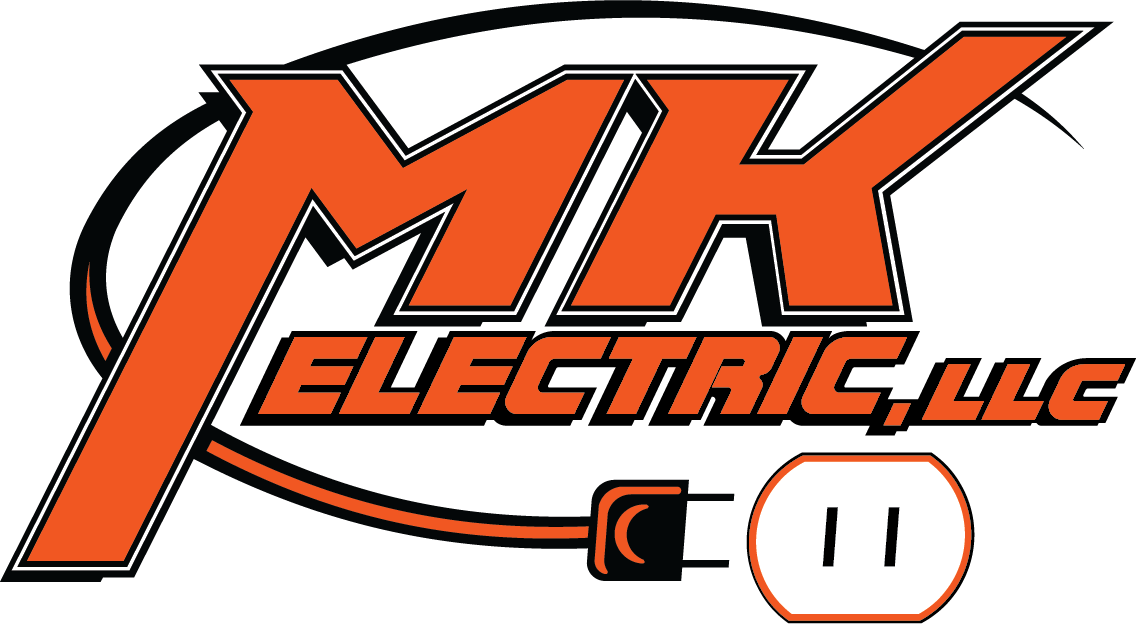 $50 off Service Repair
Save now on electrical repair!
We'll Repair Your Electrical Panel in Lancaster, OH
Your electrical panel controls the electricity flowing to all areas of your home. Keeping it in good working order will ensure that your lights, appliances, and tech gear work when needed. Get your aging or damaged electric panel repaired as soon as possible to keep your family comfy and secure.
4 Benefits of a
Whole-House Surge Protector
Transient Surges Protection
Short transient surges usually come from inside the home. It could be something like a high-power air conditioner's motor that generates the surge. Spikes don't usually cause serious damage in a single event. However, the impacts add up over time. They can decrease performance and shorten their lifespan. It's harder on larger appliances like microwaves, ovens, refrigerators, and washing machines. Larger appliances turning on and off periodically are often the source of internal surges.
Prevent Damage to Appliances and Devices
The same appliances that generate power surges can be damaged by them. If your fridge fails because of a power surge, you won't be able to keep your food sufficiently cold. A surge can cause an air conditioner or heater to breakdown; it can make your home uncomfortably chilly in winter and in the summer it can become dangerously hot. The damage can be quite expensive.
Electrical Fire Prevention
Surges in your home's wiring can cause sparks, overheating, fires and electrical arcing. Having this protection against surges of 40,000 amps, high external voltages can't reach internal circuits and damage is prevented during internal surges Because faulty outlets, wiring problems, and aging appliances are among the most common causes of residential fires, it is essential to address these problems to maximize home safety.
Protect Your High-Tech Gadgets
The average home has more devices and appliances now than ever before. Without a whole house surge protector, these expensive products are vulnerable to power surges. Most appliances you buy today have sensitive circuit boards and other components. Smart phones and tablets are also vulnerable to power surges. A single power surge can damage a circuit board beyond repair and disable the appliances connected to it, wiping vast amounts of data contained on personal devices.
Protect Your Home With a Whole-House Surge Protector.
How much are your electronics and appliances worth? That 60-inch TV or your Bluetooth speakers? What about the data you have stored on your laptop, desktop computer, and tablet? Could you replace it if you lost it? What about all the photos, music, and videos stored on your computers and mobile devices? Imagine how you'd feel learning of a power grid problem in your neighborhood while you were at work or on vacation. Knowing that all your electrical appliances are protected makes all the difference in that situation.
Whole house surge protection isn't that costly to install, to begin with. Compared to the loss of all your appliances and electronics, it's a bargain. A power surge coming from outside your home can destroy the circuitry of your expensive refrigerator, wipe your computers' hard drives, and fry the rest of your electrical system for good measure. And remember, not every appliance can be protected with a plug-in surge protector. Will you pull out your installed refrigerator or dishwasher to ensure they're protected at the outlets? Instead, a whole house surge protector acts as a filter, keeping out unsafe and irregular voltage so that all your electronics and appliances aren't affected.
Schedule Surge Protector Installation with MK Electric
If you're ready to upgrade the surge protection you have for your whole home, call MK Electric right away. We install whole-home surge protectors fast and affordable manner to protect all your appliances and electronics for years to come. We also provide whole-home generator repair, maintenance, and installation. So contact us day or night at (740) 652-9775, including after hours and for emergency services.
We service and repair most equipment brands, so you can trust us to perform a professional home surge protection service job. Experience the Five Star difference today in Columbus, OH! We proudly service Franklin County, Delaware County, Pickaway County, Fairfield County, and more!