About Us
About MK Electric, LLC
When you have commercial, residential, or industrial electrical work that needs to be done quickly and with an eye for quality, look no further than MK Electric, LLC. We have the most highly-trained, industry-certified master electricians with years of experience working for both commercial and residential clients.

Estimates
Schedule In-Home Estimate




Indoor & Outdoor
Lighting

Generators &
Power Supply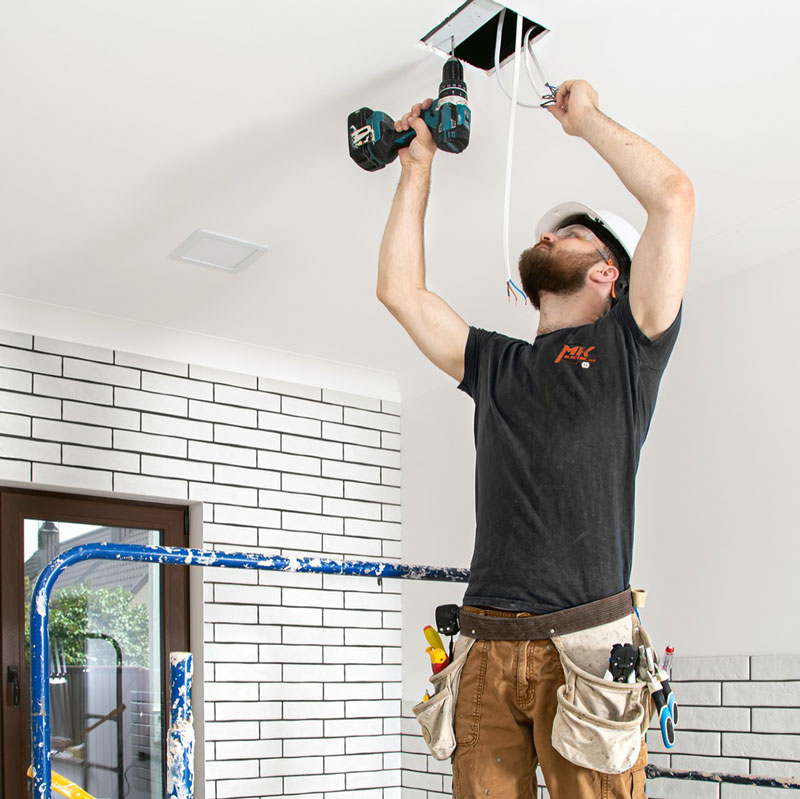 Lancaster, Ohio Electricians You Can Trust
MK Electric is a leading residential and commercial electrical contractor in Central Ohio, Fairfield County, and surrounding areas. Our level of responsiveness to our customers and clients and our ongoing commitment to quality and safety are unmatched throughout the region. We are a local family-owned electrical company that lives in the very communities we serve. We are proud to call South Central Ohio home and believe in profit with purpose. This means a portion of our profits go towards helping others in need and making our community a better place to live and work.
We offer a variety of residential electrical installation services. We can restore electricity to dead electrical outlets, circuit breakers, electrical panels, and fuse boxes. Looking to add lights to your bathroom or kitchen? We're lighting experts. We can move that pesky light switch or add an outlet in your office. If you ever have a power outage, it is essential, for your own safety, that you call our electrical experts today. We recommend you never try to repair these electrical issues without at least calling us first!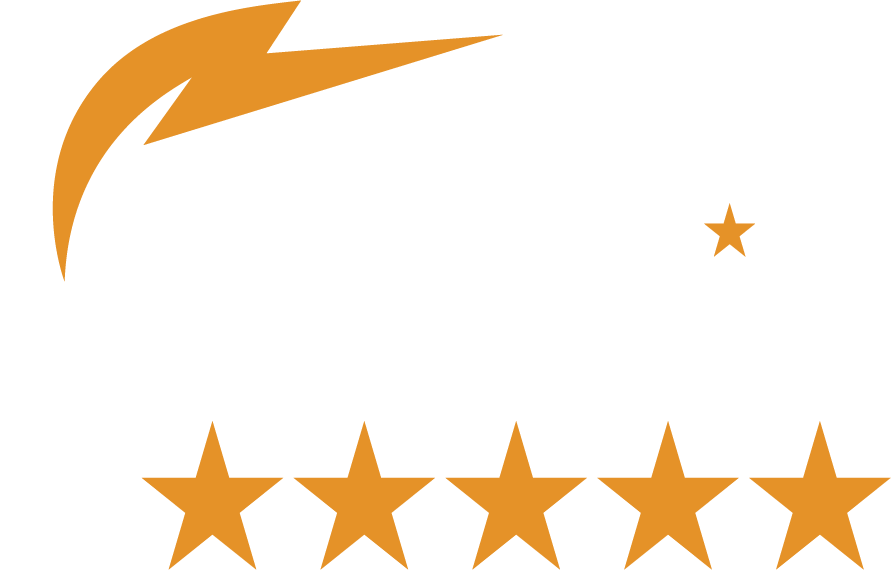 MK Electric is Part of the Five Star Family
MK Electric, LLC is a proud member of the Five Star Electrical Group. Five Star is a network of home services contractors specializing in HVAC, plumbing, and electrical work in Central and Southern Ohio. Being a Five Star member means we hold ourselves to a higher standard than your average electrician. We're BBB-certified and state-licensed.
What sets our team at MK Electric apart from other companies can be summed up in our ratings and reviews, which illustrate our reputation and history as a Five Star Rated company on Google. So how do we maintain our reputation?
We are honest, fast, and professional. We always communicate clearly. We offer detailed estimates without charge, to ensure that you have a comprehensive understanding of your different options on the various ways we can help you resolve them. The way we see it, the MK Electric Guarantee is superior to any promises a competitor can make. Promises are the mere aim of "doing the best one can do." Guarantees intrinsically assure 100% customer satisfaction.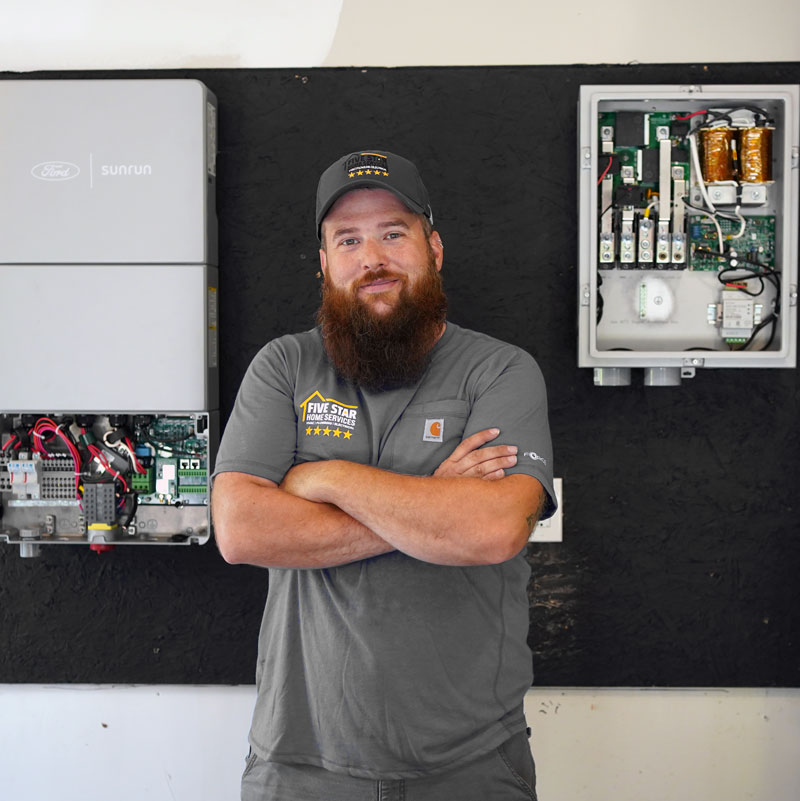 Real Reviews From
MK Electric Customers

Jay H., United Alloy & MEtals
"I can honestly say MK is the only electrical contractor I use."

Joshua H., Residential
MK Electric was amazing. Jim, the estimator, all the way to the electrician, was just an easy and great experience. I highly recommend this company for all your electric needs. I will definitely call on them for all future electrical needs.

Mary M., Residential
The electricians and office staff are fantastic, they had my home/business done exceptionally quickly, answered every question, and the pricing is also very reasonable. I would recommend MK Electric to anyone!
Professional, Quality Electrical Work.
Frequently
Asked Questions
Are LED lights better than incandescent?
LED lights are more pricey than incandescent lights, but they're more efficient (they'll last 50,000 hours instead of 1,200 hours). They also have a lower annual operating cost, which is excellent for people trying to "go green."
Do I need to replace my electrical panel?
The main reason for electrical panel installation is that your existing model is too old and doesn't meet your current electricity needs. In this case, it does not matter if it breaks, but when. Replacing it sooner rather than later makes your home safer and can save you money in the long run. Electrical code updates may require a new circuit panel, or perhaps you've decided to convert your home from gas appliances to electric ones — in which case you'll need another electrical service panel to run all those appliances. Unsure? Schedule an in-home visit with MK Electric.
What's the difference between a blown fuse and a blown circuit breaker?
When the electrical current that passes through a fuse exceeds the limit, it burns a hole in the thin metal strip. This stops the flow of current, and it means you have blown a fuse. Fuses need to be replaced (not reset).
However, when the electrical current exceeds the limit through a circuit breaker, the breaker trip setting opens to stop the current flow. Then, breakers are re-settable by flipping the handle on the face of the breaker.
What is a GFCI?
You may have seen an electrical outlet with a "test" and "reset" button in the middle – this is a GFCI (ground fault circuit interrupter). It automatically shuts off an electrical circuit when it detects that the current isn't flowing correctly. It's also used to reduce the risk of electrical shock from a receptacle located in damp locations and/or countertop areas.
MK Electric is a Licensed & Certified Electric Contractor
Homeowners need to know the difference between a licensed electrician and a handyman electrician that isn't licensed and insured. The consequences of second-rate electrical work include electrical fires, shocks, and issues with faulty wiring. MK Electric is your local licensed electrician in Lancaster, OH & Fairfield County. We charge affordable prices and have the maximum insurance coverage. Our services include electrical panel upgrades and replacements, subpanels, lighting, generators, light switch additions, bathroom lights, and more.