Electrical Panel Repair & Replacement in Columbus, OH
Our electrical panel installation services make the entire process of panel installation easy, affordable, and simple. Our goal is to get your electrical panel's wiring up and working at its best in a timely and affordable manner. We want your electricity to work efficiently as possible. Using the industry's latest tools, technology, and electrical products, our circuit breaker installation services are unmatched in Central Ohio.
Lancaster Electrical Panel Repair, Replacement & installation
If you are searching online to find a "service panel expert near me" Lancaster, Ohio, Perry County, Fairfield County, or surrounding areas, you are in the right place. MK Electric is here to help you with all your electrical needs. With a single phone call or online booking, we can get your home or business' electricity back up in running at prices that might shock you.
With all the improvements to technology in today's age, your building needs to keep up with increasing demands for all types of electronics, modern-day appliances, and miscellaneous devices in order to power everything safely and efficiently. With an affordable service panel upgrade, not only will you be able to eliminate problems with flickering lights and burnt-out appliances, but you can also add more indoor appliances and devices without tripping breakers, blowing fuses, or damaging appliances.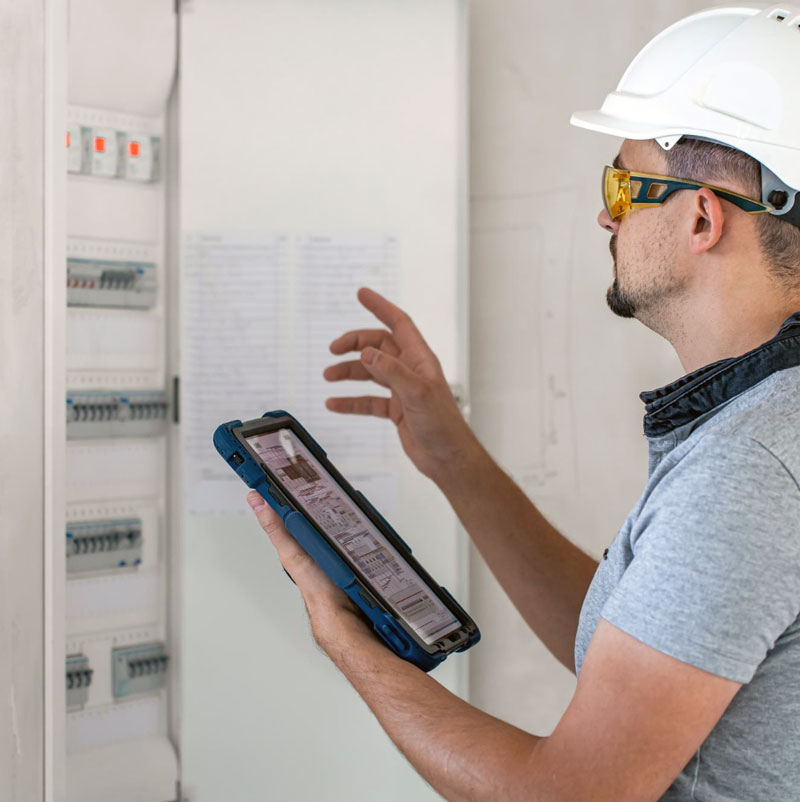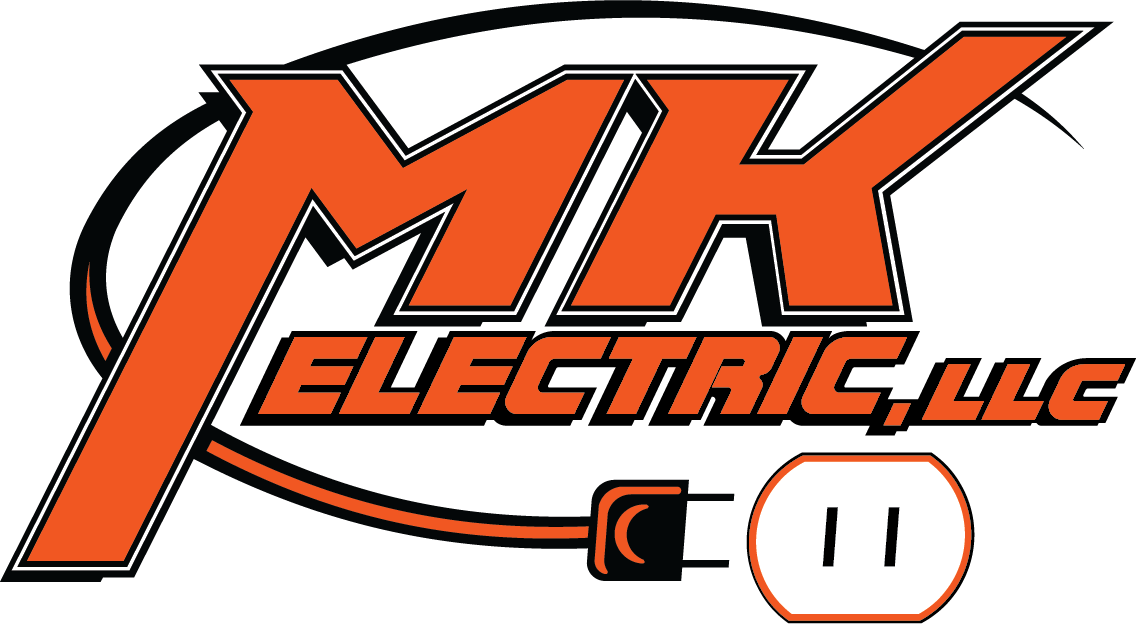 $50 off Service Repair
Save now on electrical repair!
We'll Repair Your Electrical Panel in Lancaster, OH
Your electrical panel controls the electricity flowing to all areas of your home. Keeping it in good working order will ensure that your lights, appliances, and tech gear work when needed. Get your aging or damaged electric panel repaired as soon as possible to keep your family comfy and secure.
4 Reasons to
Replace Your Electrical Panel
Increasing Demands for Electricity
If you've recently purchased any new large appliances in your home, you're probably putting a lot of new demand on your electrical system. Televisions, new devices, and other appliances add up and can require increasing amounts of electricity. When it comes to any sort of electrical needs in a home, as electrical usage increases, electrical panels can become outdated and inadequate.
You Have Power Strips Everywhere
In a modern home, we have all sorts of things plugged in that require power. If you're using too many power strips, you might be using a lot more power than your original panel was designed for. Although surge protection has its place, it can't increase the power coming into your home.
Increased Power Surges
Although you can purchase power strips designed to prevent power surges from damaging your electronics, there is a much safer way to prevent the surge at the source. Our qualified electricians can help you to set up the electrical panel upgrade your system needs to protect your home from power surges.
Selling Your Home
Have you been giving some thought to selling your home? Although a complete re-wiring of your home can be expensive, it can also be a worthy investment. You need to make sure you let potential buyers know about any sort of recent electrical panel upgrade. Schedule an electrical inspection today!

Upgrading your electrical panel could save money and make you safer.
Your electric service panel is the central connection and point of distribution for all the electricity that comes into your home from the outside to all your switches, outlets, lights, and appliances. A defective electrical panel won't just damage electrical devices that are connected to it. If there's a power surge of any kind or any issues with shoddy electrical work performed in the past, it can also pose a severe safety hazard.
Do you feel like the electric service panel in your home is up for the job? Many older homes have outdated service panels that need an upgrade to prevent the overloading of their electrical equipment. Because there are many different types and styles of electrical panels, which vary in amperage levels, our licensed electricians at MK Electric can review each option with you. Our electricians will also recommend which electrical panel upgrade service best suits your electrical needs. We carry equipment from trusted industry names, and we service all brands.
Service Panel, Fuse Boxes, and More in Central Ohio
There are a number of reasons to replace an outdated electrical box. Many homes built before 1970 were outfitted with a fuse box that used individual fuses instead of circuit breakers. Fuse boxes eventually stop working, and you might be tempted to merely swap out a fuse. However, this is a short-term fix as more problems will arise.
The main reason for electrical panel installation is that your existing model is too old and simply doesn't meet your current needs for electricity. In this case, it does not matter if it breaks, but when. Replacing it sooner rather than later makes your home safer and can save you money in the long run. Electrical code updates may require a new circuit panel, or perhaps you've decided to convert your home from gas appliances to electric ones — in which case you're going to need another electrical service panel to run all those appliances.