Interior Lighting Installation & Replacement in Columbus, Ohio & Surrounding Areas
Lighting plays such a vital role in our modern lives that we can hardly imagine having to go without it for very long. When you're ready to upgrade your home's lighting design, we at MK Electric are ready to help. We can install spotlights, bathroom lighting, kitchen lighting, LED lights, ceiling fan lights, and more.
If you're trying to find a "lighting service near me" or an "electrical lighting company near me" and you live in Lancaster, Colfax, Thurston, or Reynoldsburg, you're in the right place. MK Electric has all your residential lighting needs covered in one place.
Kitchen, Bathroom, Stairway, Hallway Lighting and More in Central Ohio
Are you looking for an affordable way to revamp your interior? Recessed lighting offers the ideal blend of form and function to give your space a fresh new look. Well-chosen, carefully placed lights can highlight a room's best features, improve lighting in poorly lit areas, and offer a decorative element to your home. Improve bathroom lighting by installing vanity lighting. Indirect or clove lighting offers a nice, soft touch. Add lights to your kitchen above your sink, stove, or anywhere else.
The presentation of a home's bathroom and kitchen is an important part of the overall comfort. With the proper interior lighting in your bathroom and kitchen, you can change the entire feel of your home. This is why bathroom and kitchen lighting are among the top ways to boost a home's resale value. If you want to highlight your room's best features while providing optimum functionality, hire us for your next job. Our certified electricians can deliver you all the ideas, equipment, creativity, and functionality you need. MK Electric can improve existing indoor lighting or install accent lights for you. Call us at (740) 652-9775 for fast and courteous service.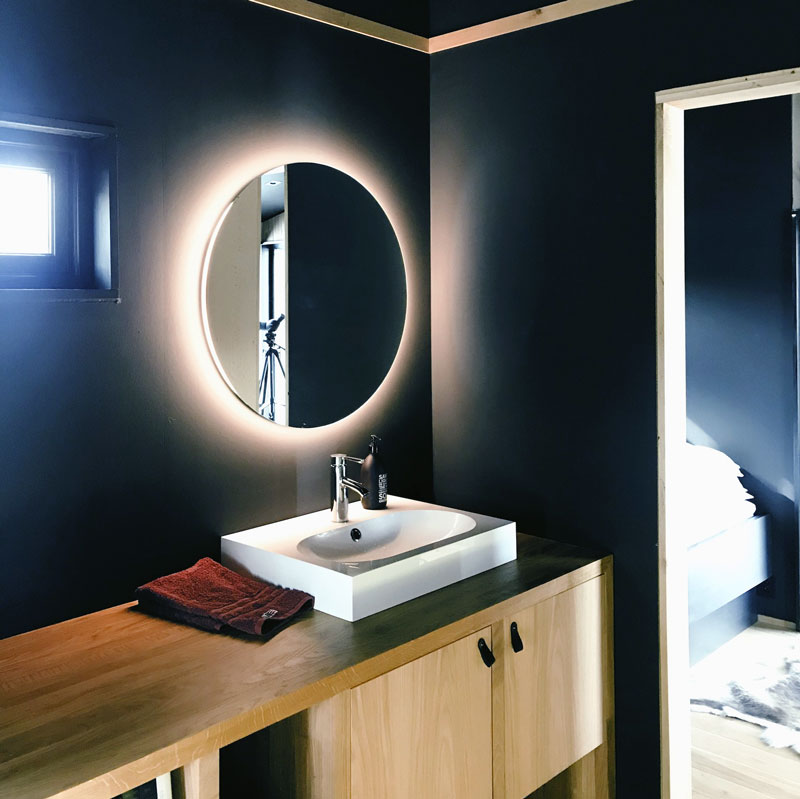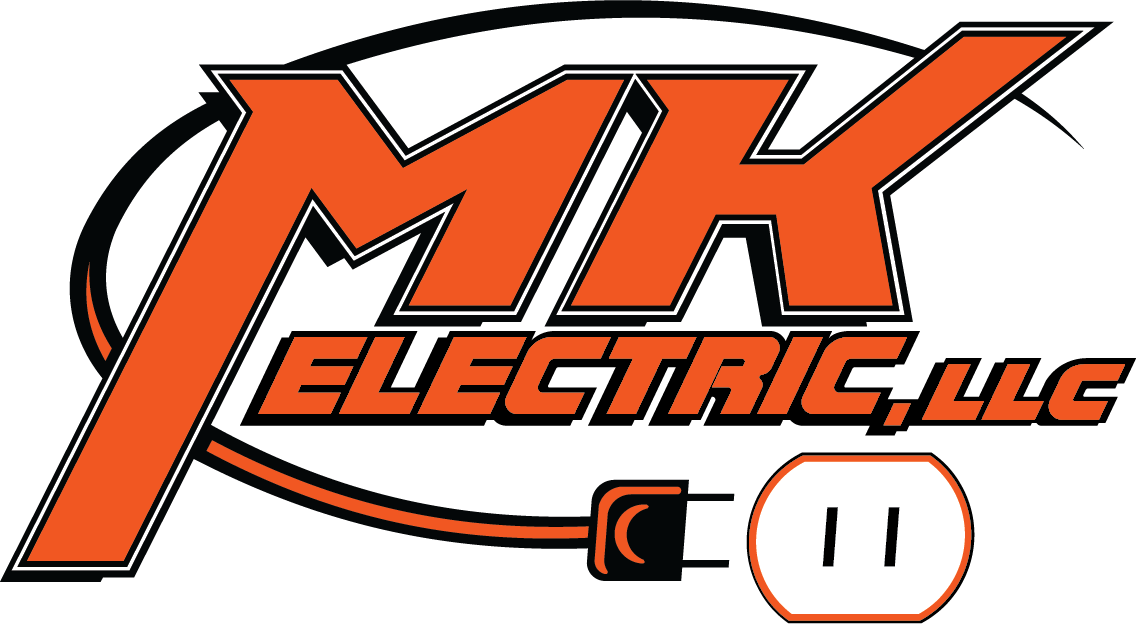 $50 off Service Repair
Save now on electrical repair!
We'll Repair Your Electrical Panel in Lancaster, OH
Your electrical panel controls the electricity flowing to all areas of your home. Keeping it in good working order will ensure that your lights, appliances, and tech gear work when needed. Get your aging or damaged electric panel repaired as soon as possible to keep your family comfy and secure.
4 Common Types of
Interior Lighting
Ceiling Lights
Ceiling lights provide the most lighting in a room. Ceiling lights can be flushed ceiling lights or semi-flushed lights. Flushed lighting is usually dome-shaped. They touch the ceiling. Semi-flushed lighting leaves a small gap between the light fixture and the ceiling light. This creates an uplift reflection. In addition to the use of natural sunlight, ceiling-mounted lights are the best way to flood a room with light. They work best in large spaces, like bedrooms, kitchens, and living rooms. They can be included with ceiling fans or they can be mounted in more than one part of the room. Homeowners should also keep light fixtures clean to ensure they stay bright year-round.
Ambient Light
Ambient lighting is good for setting the mood of a specific room. Ambient lighting is the most dominant lighting in a space; it is usually turned on with a flip of a switch to illuminate an entire room while remaining conspicuous. Ambient lighting never calls attention to itself. It's an omnipotent option that showers down lighting.
Wall Scones
Whether you use them to flank a fireplace mantle or a bathroom mirror, lighting solutions offer a sufficient enough amount of ambient light to brighten your entire room. Wall sconces are light fixtures that come in a variety of styles and sizes. Homeowners can put wall sconces in stairways and hallways to light their transitions from room to room or for different levels of the house.
Floor Lamps
Floor lamps give you the ability to light a room without installing overhead lighting. This can clash with contemporary designs or modern interior designs. They are also an excellent ambient light option for second-story rooms or spaces that have difficult-to-reach vaulted ceilings. Floor lamps that have high-wattage light bulbs offer homeowners the type of ambient lighting sufficient to brighten almost any room. Because of this, you might not ever need to turn on your ceiling lights.
MK Electric Understands the Importance of Electrical Safety.
When you are planning on buying or selling a home, scheduling an electrical safety inspection is one of the most critical steps that you can take before the transaction occurs. During an electrical inspection, electricians will visit your home or business and look closely at your electrical wiring, light switches, receptacles, outlets, and other critical electrical systems.
There are several reasons why electrical inspections are crucial for any homeowner. An electrical inspection can help prevent severe and potentially dangerous damage to your home. In addition, you can protect your family from the risks of an electrical safety problems. Finally, an electrical inspection will also give you peace of mind by knowing that your electrical system is in safe working condition for all your household needs. For more information about how you can schedule an electrical safety inspection today, be sure to get in touch with a certified electrician in Columbus, OH, such as MK Electric.
The Indoor Lighting Experts in Columbus, Ohio
If you want to completely change your home or business's entire appearance and feel, why not consider having our talented experts at MK Electric install beautiful, personalized interior lighting systems? Whether you seek to improve the atmosphere, mood, security, or just the general curb appeal of your property, our dedicated professionals are ready to provide superior indoor lighting services.
Are you interested in LEDs? Get a free estimate today! LEDs have become the top choice for residential lighting because it provides incredible benefits and savings. For instance, LED bulbs do a better job simulating natural light than other bulbs, making your home feel more inviting and easier on the eyes. LED lights are also flexible. A popular type of lighting employs strips of LED lights that can be placed on recessed shelves, behind televisions, and along the ground or ceiling. Strip LEDs can provide both safety and aesthetic benefits, and the higher-end versions of these LED strips can often change color on command.