Commercial
Commercial Electrical Services in Columbus, Ohio
A commercial electrician needs to be a customer's source of strength, and certainly not a distraction. Your electrician should have all their ducks in a row, so to speak. We at MK Electric make it easier to get the most superior electrical contracting services for business owners and all types of commercial clients — no matter the size, scope, or location of the commercial project.

Estimates
Schedule In-Home Estimate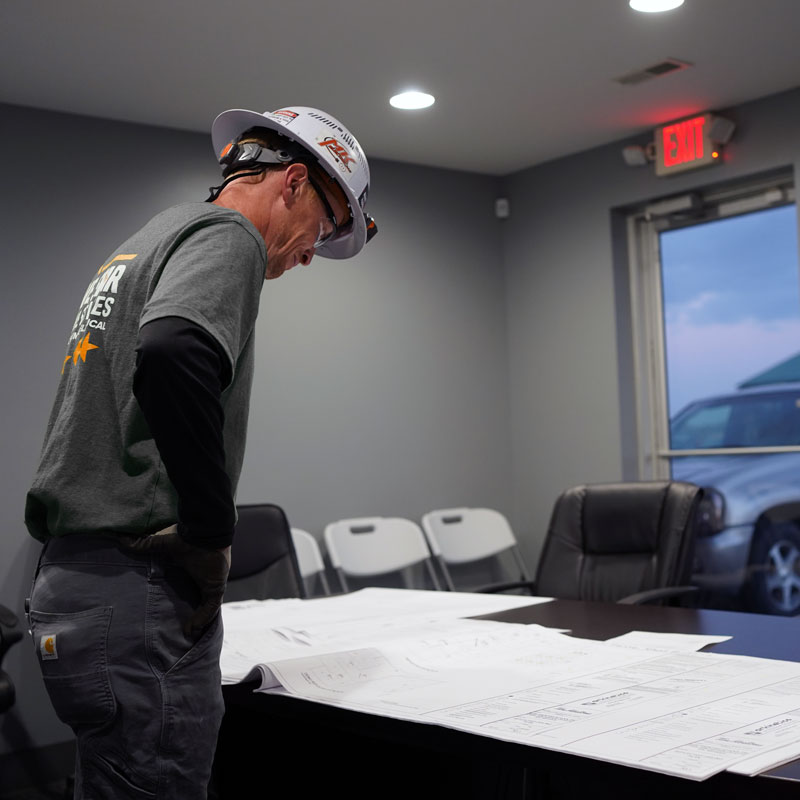 Who You Choose for Your Commercial Electrical Project Matters
High-quality commercial electrical work requires in-depth experience working in larger-scale environments. Your commercial electrician should have the expertise and the utmost professionalism. Because of this, who you choose as a commercial electrical contractor is extremely important. We at MK Electric also offer the full scope of commercial electrical services to businesses throughout Lancaster, Buckeye Lake, Somerset, Greater Columbus, and the surrounding areas.
We are Central Ohio's top-rated commercial electrical contracting company and stand behind every job we perform. We have decades of combined commercial electrical experience, and we are a proud member of the Five Star Family, which means we have commercial plumbers and commercial HVAC technicians on staff in the event you need something else done with the functionality of your commercial building or commercial construction project.
Electrical Capabilities & Systems Installed in Columbus, Ohio
We offer the fastest and most efficient mechanical electrical services to ensure our highly valued commercial customers can continue to keep things running smoothly. We are a family-owned company based out of Lancaster, Ohio. Our services include:
Tenant build-outs
Lighting retrofits
Switchgear installations
24-hour emergency electrical services
Lighting installations and lighting repair
Ground-up electrical construction projects
Electrical maintenance, service and repair
New buildings and tenant improvements
NEC code corrections & OSHA violation corrections
Panel replacements and electrical service upgrades
Emergency management systems
Proactive electrical maintenance services
HVAC system wiring
Thermal imaging
3 Phase circuits
Local electrical deployment teams
Back-up power and generators
Systems engineering and system design
Low-voltage construction projects
Lighting installations, retrofitting, and repair
Electrical systems troubleshooting services
Emergency and standby power generating systems
Additional electrical circuits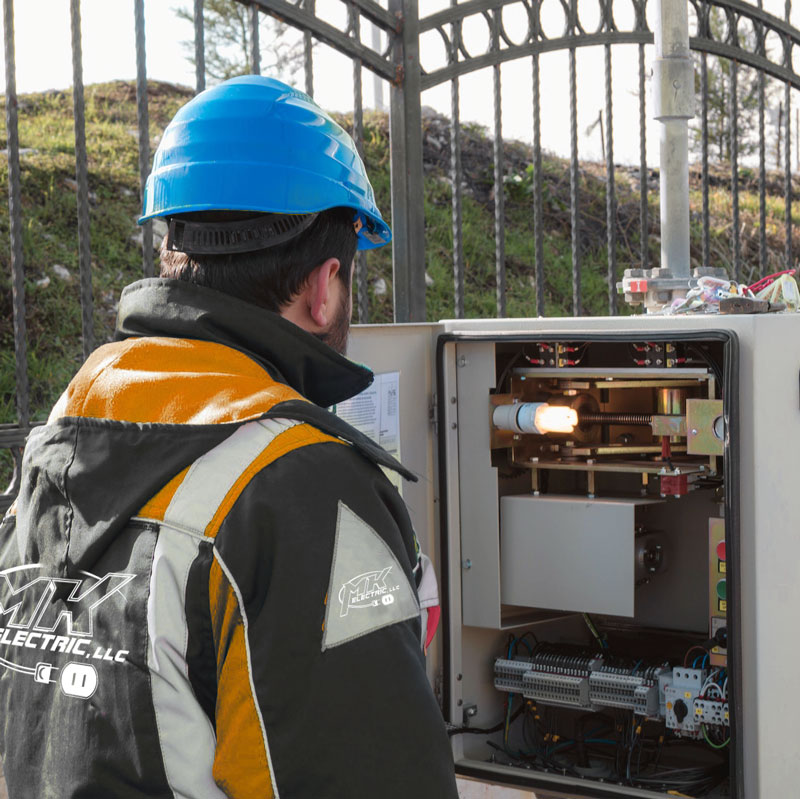 Real Reviews From
MK Electric Customers

Jay H., United Alloy & MEtals
"I can honestly say MK is the only electrical contractor I use."

Joshua H., Residential
MK Electric was amazing. Jim, the estimator, all the way to the electrician, was just an easy and great experience. I highly recommend this company for all your electric needs. I will definitely call on them for all future electrical needs.

Mary M., Residential
The electricians and office staff are fantastic, they had my home/business done exceptionally quickly, answered every question, and the pricing is also very reasonable. I would recommend MK Electric to anyone!
Frequently
Asked Questions
Can I do electrical work on my own?
Doing electrical work on your own may seem like an excellent way to save money. Still, it presents the risk of code violations and the potential for fires, electrocution, shock, bodily harm, and even death. Protect the health of your employees and investment by seeking assistance from an experienced professional like MK Electric.
How do I know what size electrical system I need for my property?
Determining the size electrical service system for your property involves measuring how much power will be consumed based on your current building and appliance configurations or plans for a future build, expansion, or upgrade.
Which grade of electrical outlets do I need?
The grade of electrical outlets you need will depend directly on what is being plugged into them. These range from standard grade to general use, hospital grade, federal grade, and water-safe grounded receptacles.
What is a "short circuit?'
A short circuit (often called a "short") occurs when the wire carrying the electrical current (referred to as the "hot wire" and usually black) has contact with the grounded conductor (the "neutral," generally white) or the equipment ground (the "bare copper," typically green). When a short happens, it generates an overabundance of heat. If left unchecked, it can create sparks resulting in an electrical fire. If a short, your electrical panel will cut the power to the circuit – call us right away.
MK Electric Understands the Importance of Electrical Safety.
When you are planning on buying or selling a home, scheduling an electrical safety inspection is one of the most critical steps that you can take before the transaction occurs. During an electrical inspection, electricians will visit your home or business and look closely at your electrical wiring, light switches, receptacles, outlets, and other critical electrical systems.
There are several reasons why electrical inspections are crucial for any homeowner. An electrical inspection can help prevent severe and potentially dangerous damage to your home. In addition, you can protect your family from the risks of an electrical safety problems. Finally, an electrical inspection will also give you peace of mind by knowing that your electrical system is in safe working condition for all your household needs. For more information about how you can schedule an electrical safety inspection today, be sure to get in touch with a certified electrician in Columbus, OH, such as MK Electric.
MK Electric is a Licensed & Certified Electric Contractor
Homeowners need to know the difference between a licensed electrician and a handyman electrician that isn't licensed and insured. The consequences of second-rate electrical work include electrical fires, shocks, and issues with faulty wiring. MK Electric is your local licensed electrician in Lancaster, OH & Fairfield County. We charge affordable prices and have the maximum insurance coverage. Our services include electrical panel upgrades and replacements, subpanels, lighting, generators, light switch additions, bathroom lights, and more.