Light Bulb Replacement services in Lancaster, Ohio & Surrounding Areas
As a home or business owner, are you using the proper lighting solutions and light bulb combinations to get the most efficiency? Many lighting options are available, but how do you know which is suitable for your home, office, warehouse, or garage? The electrical experts at MK Electric can help you determine a cost-effective solution. We replace and install lightbulbs and service commercial ballasts in Franklin County and surrounding areas, including New Albany, Somerset, Buckeye Lake, Dublin, and more!
Central Ohio Bulb Replacement & Installation Experts
Are you a Columbus resident dealing with burned-out lights in your parking lot, parking garage, warehouse, gym, shop, office, or multi-family residential property's common areas? The facts stand clear: proper lighting improves productivity, creates a more inviting environment, improves safety, often reduces lighting energy costs, and may reduce your lighting maintenance expenses.
Replacing your lights and fixtures is straightforward. Our lighting specialist will visit your facility in the Lancaster, OH area for a complimentary review to see your lighting, talk about your lighting concerns, discuss lighting options, and email you a written, no-obligation, lightning-fast estimate.
On your approval, our in-house electrician(s) will arrive as scheduled with all the products needed to replace (or retrofit) your lights and fixtures. They will have ladders and or lifts, as needed, to reach all of your institutions. As a licensed electricians, they will complete any electrical work associated with your lighting installation. Trust MK Electric with your next lighting project. We also install light switches and electrical outlets.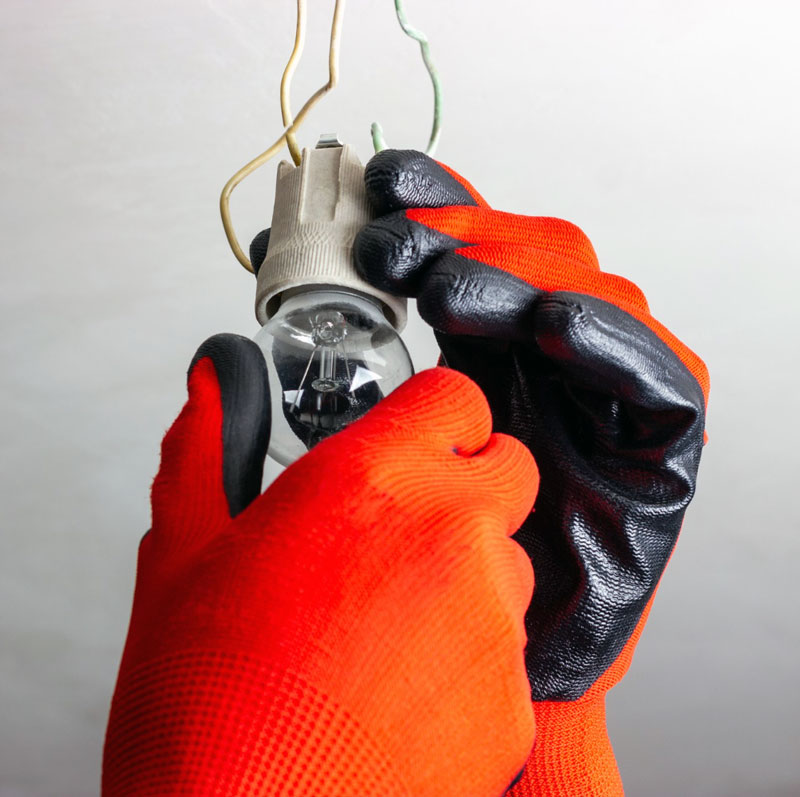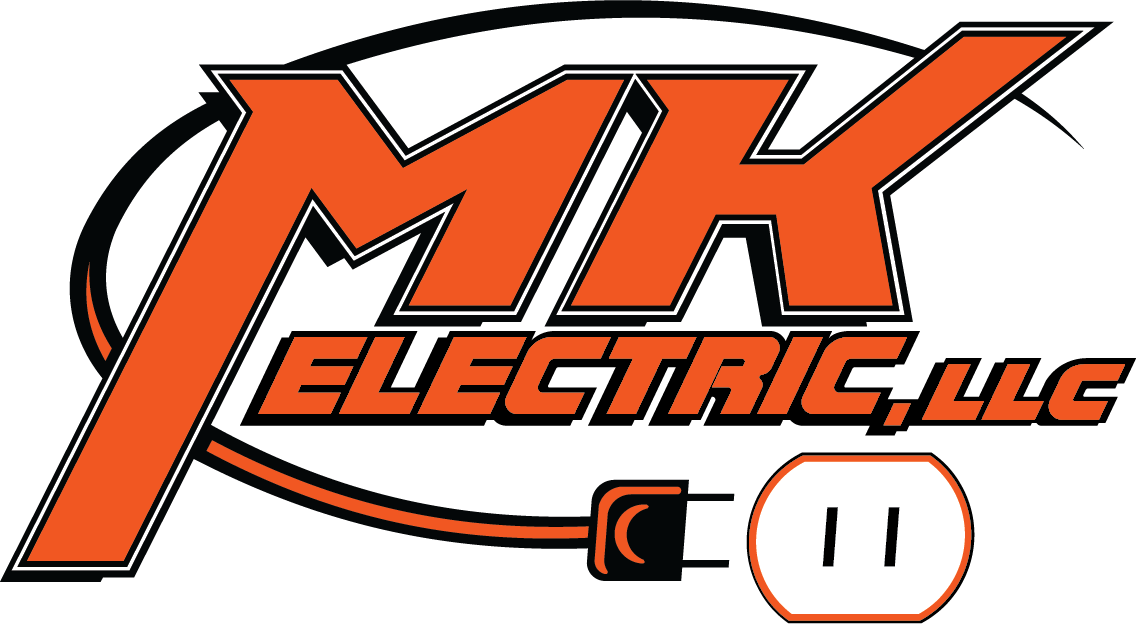 $50 off Service Repair
Save now on electrical repair!
We'll Repair Your Electrical Panel in Lancaster, OH
Your electrical panel controls the electricity flowing to all areas of your home. Keeping it in good working order will ensure that your lights, appliances, and tech gear work when needed. Get your aging or damaged electric panel repaired as soon as possible to keep your family comfy and secure.
4 Common Types of
Residential Lighting
Recessed fixtures
Recessed light fixtures include any indoor lights fully contained inside floors, ceilings or walls. Although this wording might sound fancy or complex, it's essentially just the interior design way of describing the fixtures that lay flush with your walls or ceilings. On the other hand, however, the fixtures that protrude from your walls, floors, or the ceiling aren't recessed.
Wall Sconces
Wall sconces extend from walls to illuminate hallways and side tables. Using them doesn't necessarily require an electrician to install wiring behind the walls because they make plug-in wall sconces, which solve this problem. If you use the plug ins, keep the wire hidden, plug it in, and securely mount it to your sconces. Usually, nobody other than you will notice the difference. For a more permanent wall sconce solution, we can perform expert wall sconce installation.
Ambient lighting
If you have fixtures in your ceiling, you're using what's known as ambient lighting. This is one of the three major types of indoor lighting. All sorts of styles and fixtures are included in this one. For example, a floor lamp that's powerful enough to brighten the whole room is known as ambient lighting. Ambient lighting produces a base layer of soft light or bright white that's usually off-white or has yellow hues for your room so you can build on that light with the other two major types of light fixtures, which include task lighting and accent lighting.
Ceiling Lighting
If you need a reliable foundation for your indoor lighting design that's consistent, you should consider installing a ceiling light. We aren't talking about the standard recessed ceiling fixtures, nevertheless. We're talking about pendants and chandeliers, which you mount close to your ceiling. We are also talking about low-hanging lights. Without the much-needed lighting cornerstone that ceiling lights offer, your indoor space, whether your living room, kitchen or bedroom, might be imperfect lit.
MK Electric Understands the Importance of Electrical Safety.
When you are planning on buying or selling a home, scheduling an electrical safety inspection is one of the most critical steps that you can take before the transaction occurs. During an electrical inspection, electricians will visit your home or business and look closely at your electrical wiring, light switches, receptacles, outlets, and other critical electrical systems.
There are several reasons why electrical inspections are crucial for any homeowner. An electrical inspection can help prevent severe and potentially dangerous damage to your home. In addition, you can protect your family from the risks of an electrical safety problems. Finally, an electrical inspection will also give you peace of mind by knowing that your electrical system is in safe working condition for all your household needs. For more information about how you can schedule an electrical safety inspection today, be sure to get in touch with a certified electrician in Columbus, OH, such as MK Electric.
We Replace Flickering and Burnt Out Lights in Central Ohio & surrounding Areas
You may need replacement lights; for example, if lights are dim or flicker, lights don't turn on or off, regular light bulb burnout, cracked or burnt-out lights, light bulb explosions, the lighting color seems off, and the list goes on. Call MK Electric today if you're experiencing any other issues or something else.
We've created strong relationships with our clients because we put their needs first. Our team of electricians is highly skilled, acquainted, and trained to address any electrical issue, no matter how big or small. We respect your time, so we guarantee on-time arrivals to scheduled appointments. We design, install, repair, and maintain all electrical systems strictly with the highest industry standards. If you need electrical assistance right away, call us.