Electrical Outlet & Light Switch Replacement in Lancaster, Oh
Sparking plugs? Unresponsive light switches? Don't leave your outlet and switch installation work to a novice handyman or second-rate repair person who doesn't deliver premium services at rock-bottom prices. Hiring a team of professional electricians like MK Electric is a sure way to guarantee you all your electrical work is done right the first time with maximum efficiency and safety in mind.
Although your electrical outlets might seem like basic fixtures, they should always be installed by a licensed electrician that knows what he or she is doing and carries full liability insurance to protect themselves and your home. They should also guarantee their work. Any true electrical contractor guarantees the electrical outlets they install are installed precisely, by the book, and up to the most recent NEC code, which is essential to your home's safety and energy.
Affordable Outlets & Light Switches Fairfield County, Ohio
Although your electrical outlets might seem like basic fixtures, they should always be installed by a licensed electrician that knows what he or she is doing and carries full liability insurance to protect themselves and your home. Electrical wiring problems cause over 50,000 house fires each year. To protect your Ohio home, make sure to check your fuse box or breaker panel for the date of your last electrical inspection. Have you had an electrical inspection in the last ten years? If you haven't, you need to be aware of these potential sources and causes of electrical fires.
If you need to repair or install new electrical switches or outlets to keep your home safe and efficient, you should give us a call. Our electrical outlets offer residents reliable power delivery that's safe and efficient. MK Electric can handle all your wiring and outlet needs in one place. We offer affordable electrical switches and outlet services to customers throughout Central Ohio. Our professional electricians guarantee your home is equipped with the best electrical receptacles possible at the best prices to ensure that your place stays safe and you are optimizing your energy.
Also, the installation of newer electrical outlets is the best time to consider upgrading to a newer receptacle with special features, such as swiveling outlets, tamper-resistant covers, weatherproof covers, and USB charging port features. Our master electricians can show you all the various options available to identify the best and most efficient solution for your electrical project.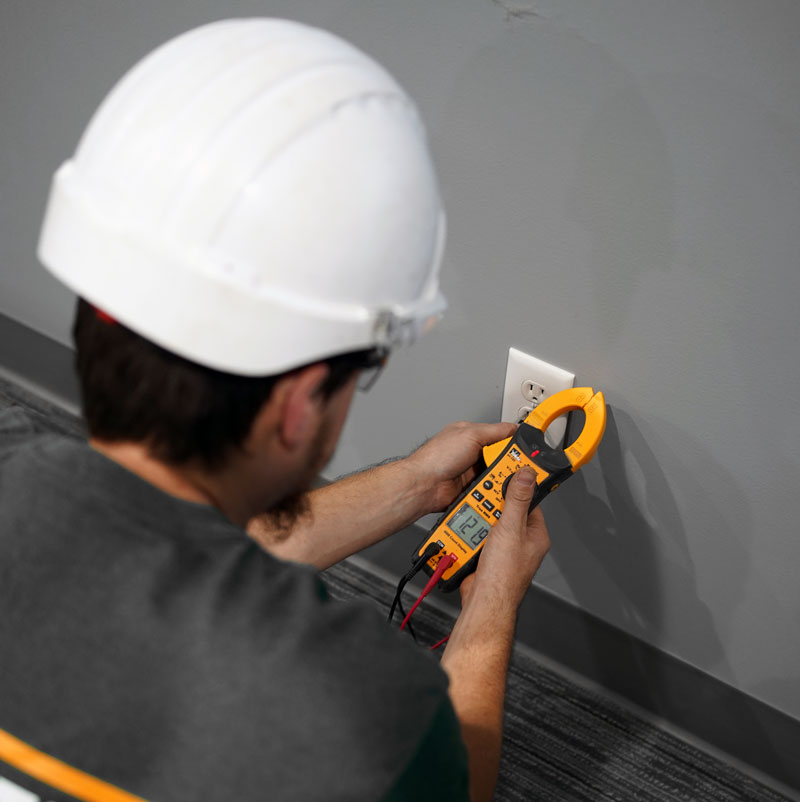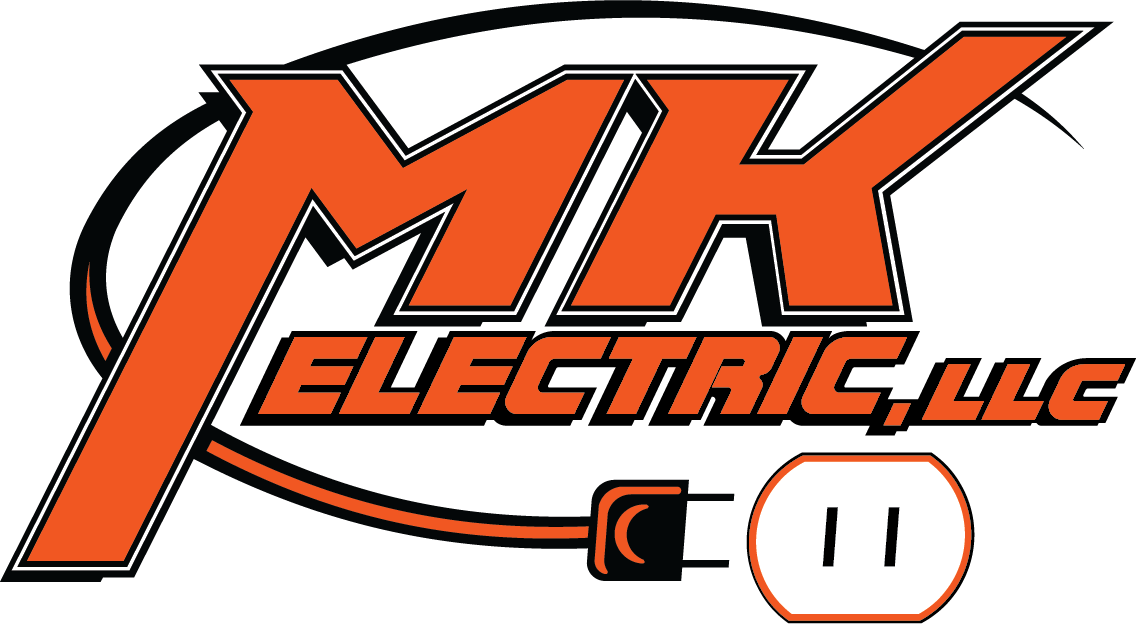 $50 off Service Repair
Save now on electrical repair!
We'll Repair Your Electrical Panel in Lancaster, OH
Your electrical panel controls the electricity flowing to all areas of your home. Keeping it in good working order will ensure that your lights, appliances, and tech gear work when needed. Get your aging or damaged electric panel repaired as soon as possible to keep your family comfy and secure.
4 Signs of an
Electrical Wiring Problem
Using Too Many Extension Cords
There's a reason electrical wires are inside of walls. Extension cords create additional points where cords can get kinked or get pinched, which can trip breakers, damage outlets and even cause a fire. Extension cords should be used sparingly and for short periods of time — during the holidays, for example. If you feel like you need more outlets, our electricians can install them.
Dimming or flickering lights
Light fixtures only draw a small amount of power. If you have dimming or flickering lights, it is rarely caused by a problem with the light fixture itself. This type of issue is usually related to major appliances or space heaters hogging energy from the circuit. Lights dimming could be caused by a washing machine or water heater drawing power to heat water. Our electricians can help you move lights to different circuits or install dedicated lines for major appliances.
Sparking
If your breaker panel, fuse box or electrical outlet is sparking, you need to call our local electricians immediately. Don't delay having an expert check any sort of sparking from wiring or electrical equipment. Sparking appliances can indicate the fixture itself is damaged, in which case you will need to call an appliance repair expert.
Hot outlets or switch plates
Even when appliances are meant to generate heat (like toasters and space heaters), the outlets that power them should never become hot. Electricity can make a switch plate warm to the touch. However, if the outlet is uncomfortably hot, it needs to be turned off. Take out whatever is plugged into it and try using a different outlet. If the outlet gets hot without anything being plugged into it, it might be wired incorrectly. Call our electricians. We might have you flip the breaker or remove the fuse for that outlet until your system can be serviced.

Upgrading your electrical panel could save money and make you safer.
Your electric service panel is the central connection and point of distribution for all the electricity that comes into your home from the outside to all your switches, outlets, lights, and appliances. A defective electrical panel won't just damage electrical devices that are connected to it. If there's a power surge of any kind or any issues with shoddy electrical work performed in the past, it can also pose a severe safety hazard.
Do you feel like the electric service panel in your home is up for the job? Many older homes have outdated service panels that need an upgrade to prevent the overloading of their electrical equipment. Because there are many different types and styles of electrical panels, which vary in amperage levels, our licensed electricians at MK Electric can review each option with you. Our electricians will also recommend which electrical panel upgrade service best suits your electrical needs. We carry equipment from trusted industry names, and we service all brands.
Columbus, OH Outlet & Light Switch Experts
Having outdated electrical outlets can become a fire hazard and an electrical shock hazard. If you're finding your electrical outlets spark after you plug in or unplug an appliance or after a large appliance turns on, it's probably a sign you need to talk to an electrician about installing a new electrical outlet. You should never attempt to DIY electrical work, or risk repairing or replacing your electrical outlets without the assistance of a professional electrician that's state-licensed and fully insured.
The standard household electrical outlet should have two of the 3-pronged plug-ins, which are polarized receptacles. Each of these receptacle have a 120-volt 'hot' wire in addition to a neutral wire and another wire for grounding. Because NEC code requires a ground wire or a bound wire, they guarantee both the safe and functional delivery of power to your home.
If you need electrical outlet and electrical wiring work performed in your home, you should call our team of local electricians in Lancaster, Greater Columbus and surrounding areas. We can handle all your electrical needs in one place at prices so electric they might shock you! Call us today at (740) 652-9775.