Wire Grounding & Bonding Services in Central Ohio
If you know anything about residential electrical systems, you probably know how crucial electrical grounding can be. If you own a home, your grounding is a backup pathway that provides an alternative route for the current of electricity to guide it back into the ground when there's a fault in the wiring. Grounding provides that physical connection between the environment outside and the electrical wiring, electrical equipment, electrical outlets, and appliances in your home. If you aren't sure whether your home's electrical system is grounded correctly or if you're concerned your grounding might be outdated, you should call MK Electric so we can help.
Licensed and Certified Wire Grounding & Bonding Services
So how can you tell whether your electrical system is grounded? One way to tell is to check your electrical outlets. If the outlet has three prongs, your electrical system should have three wires. One of these wires needs to be the grounding wire. If you had a professional electrician install your outlets and ground wire, your system should be grounded, and you should be ok. If this doesn't help you determine whether it's grounded or not, we suggest calling our residential grounding experts at MK Electric today at (740) 652-9775.
Direct bonding is necessary for all gas-piping systems incorporating standard Corrugated Stainless Steel Tubing (which is short for CSST). CSST is a flexible yellow pipe they use to provide natural gas and propane to homes. If you live in a house constructed between 1990 and 2006, or if you've had gas line work performed at any time during that period, it is essential to call our professional electricians to ensure the utmost safety and eliminate any potential fire hazards with CSST. Additionally, our partnered plumbers and electricians can connect your gas lines to other mechanicals to the electrical system.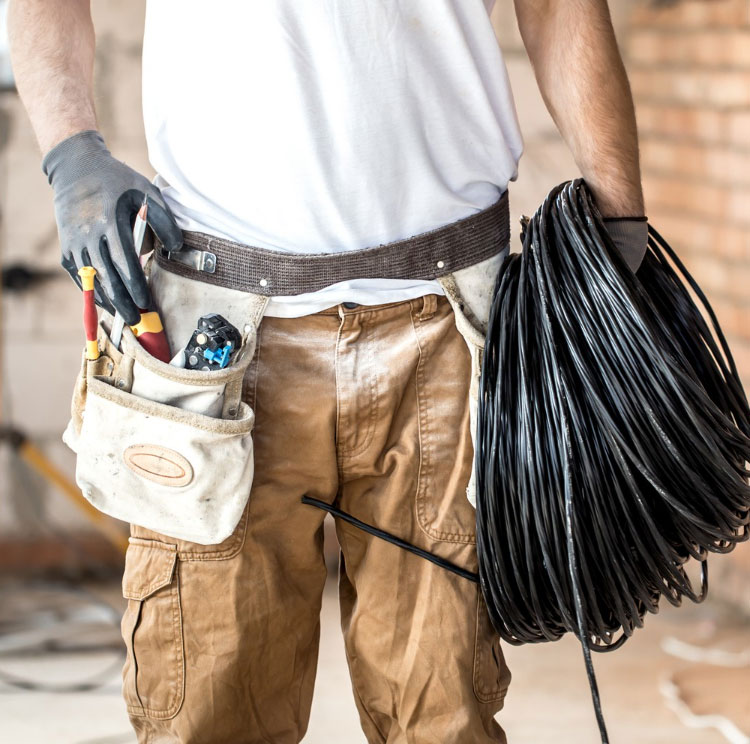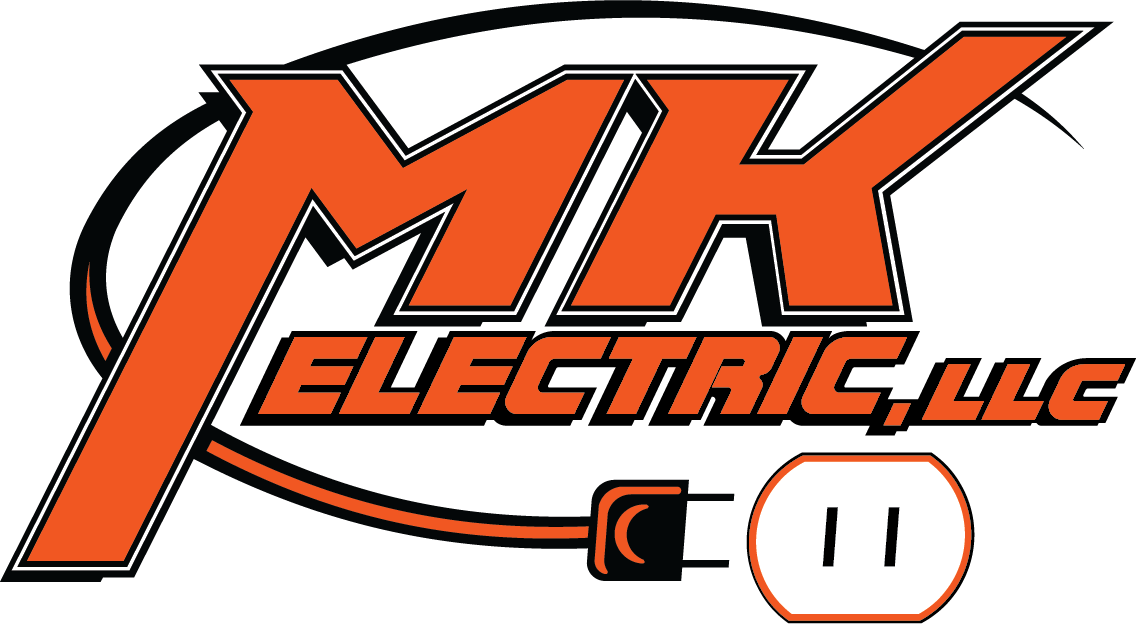 $50 off Service Repair
Save now on electrical repair!
We'll Repair Your Electrical Panel in Lancaster, OH
Your electrical panel controls the electricity flowing to all areas of your home. Keeping it in good working order will ensure that your lights, appliances, and tech gear work when needed. Get your aging or damaged electric panel repaired as soon as possible to keep your family comfy and secure.
4 Reasons Why
Wire Grounding is Important
Safety
Grounding electrical circuits are essential for safety. Grounding protects you and your home from the dangers of damaged circuits or electrical overloads. The excess electricity introduced into the system can leap out of the wiring if there's a power surge. You already know this isn't good. Without an electrical grounding, this stray voltage can create a fire and shock bystanders.
Protects Electronics
Proper grounding protects your home's expensive electronics in addition to your electrical system, even in case of a massive power surge or lightning strike. Rewiring a home can be costly. Not to mention the price of replacing a giant flatscreen TV or electronics. Grounding prevents voltage from arcing to other conductive materials such as metal and water.
Protects Electrical System
As we noted, grounding wires also prevent voltage from overloading and damaging the electrical components in your electrical system and your appliances. No one wants to have to pay a licensed electrician to come over and have to replace electrical equipment in the home. Interested in a surge protector? Learn more today.
Prolongs Lifespan of Equipment
Protecting appliances and electrical equipment from power surges also helps make everything last longer and function better. Grounding is one of the most important safety measures protecting contemporary home electrical systems.
MK Electric Understands the Importance of Grounded Wire.
Grounding electrical systems in homes, businesses, and industries is something that many people do not understand and take for granted. The main reason for grounding in electrical systems is safety. Electrical equipment will often have a metal cabinet or case that might become electrically energized due to eventual insulation failure within the equipment. If that happens, then the equipment case could carry sufficient voltage that will give a substantial shock to anyone who touches it.
At MK, we care about your safety. We offer affordable electrical grounding services throughout Lancaster, Greater Columbus, and surrounding areas all year long. Keep in mind, that electrical grounding isn't something you'll notice when it isn't working correctly or when it isn't installed. Your appliances, lights, and electronics function normally without the ground wire because electrical grounding isn't a part of the path that supplies electricity to your home's appliances. In fact, if the grounding wire is broken or removed, you normally won't be able to tell the difference.
Proessional Grounding, Bounding & Wiring in Columbus, Ohio
Are you Columbus, OH area homeowner or a business owner searching for electrical grounding services? The expert electricians at MK Electric can give you an affordable safety inspection as part of any service call. We encourage you not to wait until an electrical problem develops or you end up paying too much. So give us a call today to ensure the safety of your home, family, possessions, and property with an electrical home inspection.
Outdated or aged electrical wiring isn't just an electrical safety hazard. Old electric wiring also stops you from enjoying the complete optimization of your devices and appliances. Prevent electrical fires and energy inefficiencies by upgrading your residential or commercial wiring with an expert electrician. When you update a home or building's wiring system, you don't have to fuss with power shortages that require you to unplug one device or appliance to plug in and use another. Call us at (740) 652-9775.