Residential Services
Residential Electrical Services in Lancaster, OH & Surrounding Areas
Whether you need a new circuit breaker, service panel, kitchen lighting, new outlets, switches, repairs, LED custom lights, or something else — we can take care of all your residential electrical service needs in one place. We believe in providing the most premium products and services, backed by an unmatched level of artistry and service, at prices our competitors aren't able to match.

Estimates
Schedule In-Home Estimate




Indoor & Outdoor
Lighting

Generators &
Power Supply

Electrical Panels & Circuit Breaker Replacement near Lancaster, Ohio
MK Electric is your plug for all things electrical in Lancaster, Canal Winchester, Fairfield County, and surrounding areas. As your team of local, licensed electricians, we proudly service and install new fuse panels, breaker boxes, and electrical boxes in homes throughout South Central Ohio.
Our electrical panel installation services make the entire process of circuit breaker installation easy, affordable, and simple. Our electrician team works to minimize your property's disruption during service calls. Our goal is to get your electrical panel's wiring up and performing at its best in a timely and affordable manner. We want your electricity to work efficiently as possible. Using the industry's latest tools, technology, and electrical products, our circuit breaker installation services are unmatched in Central Ohio. We install service panels that are designed to endure the test of time and we stand behind all of our work with a comprehensive customer satisfaction guarantee and warranty coverage you won't find anywhere else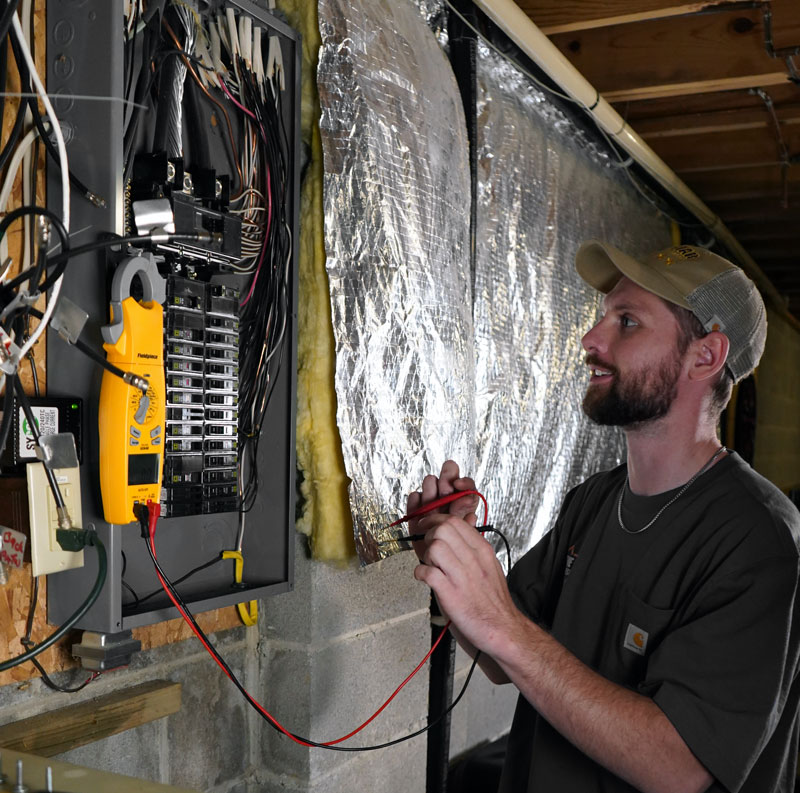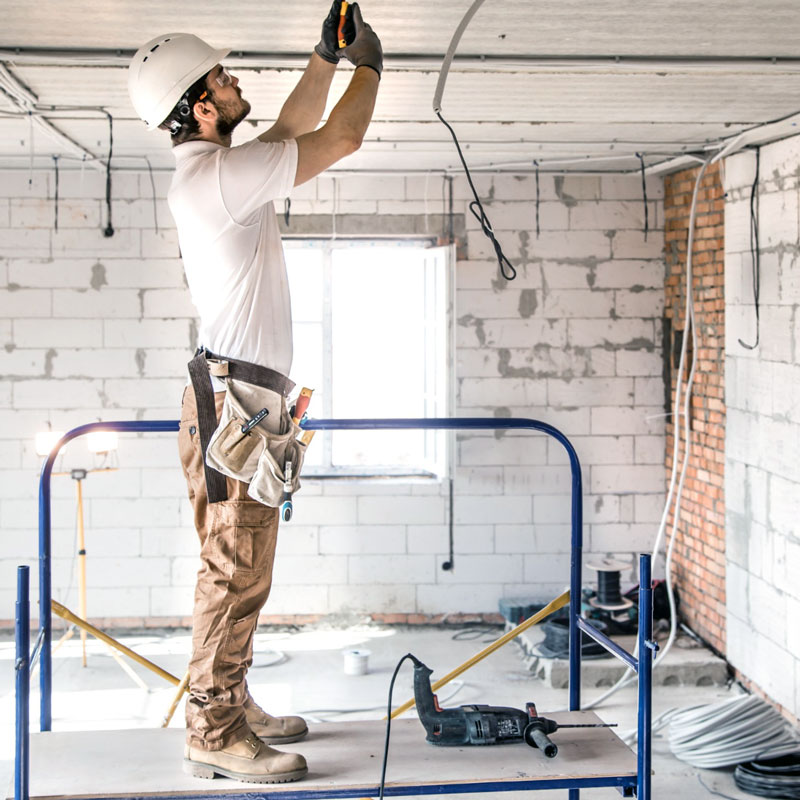 We Value the Importance Of Electrical Safety at MK electric
Ensuring the safety of your home and family is the most important part of our job. We take this very seriously at MK Electric. We install whole-house surge protectors, GFCI outlets, and childproof outlets for homeowners and business owners throughout Central Ohio.
If you've recently purchased a new home, or you are thinking of purchasing a new home or building, we strongly recommend scheduling an electrical safety inspection to ensure that your electrical system is current, safe and up to code. Our local electricians can upgrade your home's electrical panel to meet your family's growing demands and needs. If your electrical service panel just needs a little more power, we can also replace any old circuit breakers or outdated fuse boxes and install new ones. For expert electrical services you can afford, you need an expert electrician. You need MK Electric. We can help with all types of home service needs and you can enjoy all sorts of benefits you'd never get with an electrical handyman or novice electrician.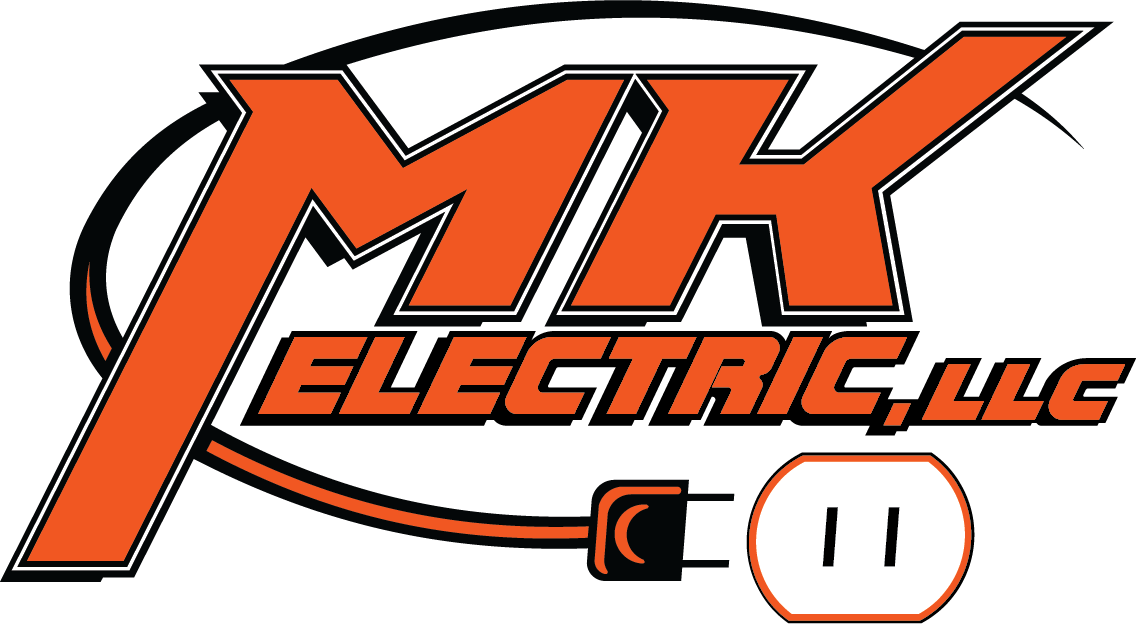 $50 off Service Repair
Save now on electrical repair!
Save on Electrical Services Today
If you need professional electrical repairs fast, you need to call MK Electric. Our local electrical experts are fully trained, licensed, and fully insured to meet all your needs in a single visit to your home. We service all brands of electrical equipment. With decades of industry experience working in countless Ohio homes, you can count on MK Electric any day at any time.
Professional, Quality Electrical Work.
Frequently
Asked Questions
How do I know if my electrical panel is unsafe?
If your electrical panel is outdated, it's probably not meeting your home's needs. As we continue adding more electronics and appliances, we demand more from our panel, and older ones are not up to the task. If your panel is 25 years old, or if you're noticing frequent shorts or dimming lights, it's time for an upgrade. If you have a question that wasn't answered here, feel free to give us a call or schedule a home visit.
Why should I get an electrical code update?
Whether you own a newer home or building or one that's older — it's always wise to hire a licensed electrician every three to five years to conduct an electrical safety inspection. Doing so ensures your home or building remains up to code to keep the place, the belongings, and the occupants safe. Experts say it's essential everyone follows the National Electrical Code as well as local and state codes. NEC codes are updated once every three years. As the leading electrical code standard in the U.S., the NEC establishes the basics of electrical safety in homes and buildings throughout the U.S. Local jurisdictions usually adopt the importance of this code. Compliance with the NEC code, as such, makes it easier to guarantee that electrical installation work is done without leaving safety hazards.
Can I DIY electrical repairs?
It's not uncommon for homeowners to immediately spot an electrical issue. Handymen are not qualified to handle electrical work. Electricians have to undergo years of extensive training and certification processes to obtain their licenses. Sure, a permit may seem like a piece of paper, but that paper is something that can save your life. Call a pro at MK Electric!
Why is my light switch hot?
You have a problem when you reach for your light switch to turn it off, only to find that it is hot to the touch. This is not a normal phenomenon, and it indicates that there are serious issues hiding behind your walls. If you don't get help immediately, you could face a serious electrical fire in your home.
Why doesn't a specific outlet work?
Is it an outlet that's controlled by a switch? This may seem obvious, but something like a wall switch can be easily overlooked if you've recently moved. Try plugging something into it like a floor lamp and start toggling the wall switches in the room. If this doesn't give you a solution, check to see if other outlets are out as well. This could be a sign that you have a tripped circuit and the breaker just needs to be reset. If resetting the breaker doesn't work either, contact a qualified, licensed electrician to assess the outlet.
What is a "short circuit?'
A short circuit (often called a "short") occurs when the wire carrying the electrical current (referred to as the "hot wire" and usually black) has contact with the grounded conductor (the "neutral," generally white) or the equipment ground (the "bare copper," typically green). When a short happens, it generates an overabundance of heat. If left unchecked, it can create sparks resulting in an electrical fire. If a short, your electrical panel will cut the power to the circuit – call us right away.
MK Electric is a Licensed & Certified Electric Contractor
Homeowners need to know the difference between a licensed electrician and a handyman electrician that isn't licensed and insured. The consequences of second-rate electrical work include electrical fires, shocks, and issues with faulty wiring. MK Electric is your local licensed electrician in Lancaster, OH & Fairfield County. We charge affordable prices and have the maximum insurance coverage. Our services include electrical panel upgrades and replacements, subpanels, lighting, generators, light switch additions, bathroom lights, and more.