Electrical System Repair, Maintenance & Installation in Central Ohio
Are you having electrical problems in your home or building? Are you wanting to upgrade an electrical panel, install new lighting, install new switches, replace outlets or upgrade your electrical wiring? Do you need a local electrician near you who's friendly and affordable? No matter your residential electrical needs, we at MK Electric can help!
We are a team of local, licensed electricians who are available every single day of the year. We are open 24 hours a day, 365 days a year. On top of that, our electrical services are fast, efficient and affordable. We are qualified to work on every single phase of your residential electrical project, and we are trained to handle every situation. We can handle all types of residential and commercial electrical needs in one place.
Home Electrical Repair in Lancaster and Greater Columbus Ohio
As your local master electricians in Lancaster, OH, Greater Columbus Ohio, Franklin County, Perry County, and surrounding areas, we at MK Electric offer all types of residential electrical repair services, including safety inspections, electrical code updates, bathroom exhaust repair, kitchen fan repairs, electrical wiring upgrades, carbon monoxide detectors, smoke detector replacement, garage door repair, hard-wired smoke detectors, whole-house fans, all types of ventilation, air conditioning, heating, electrical troubleshooting and more.
Common types of residential electrical problems requiring professional electric repairs include: Dead electrical outlets, flickering lights, malfunctioning switches, frequently tripped circuit breakers, switches that feel warm or hot, high electric bills, frequent power outages, and much more. If your electrical system needs repair work, let MK Electric take charge of all your electrical needs. We offer 24-hour electrical repair work 365 days a year. Call us today at (740) 652-9775.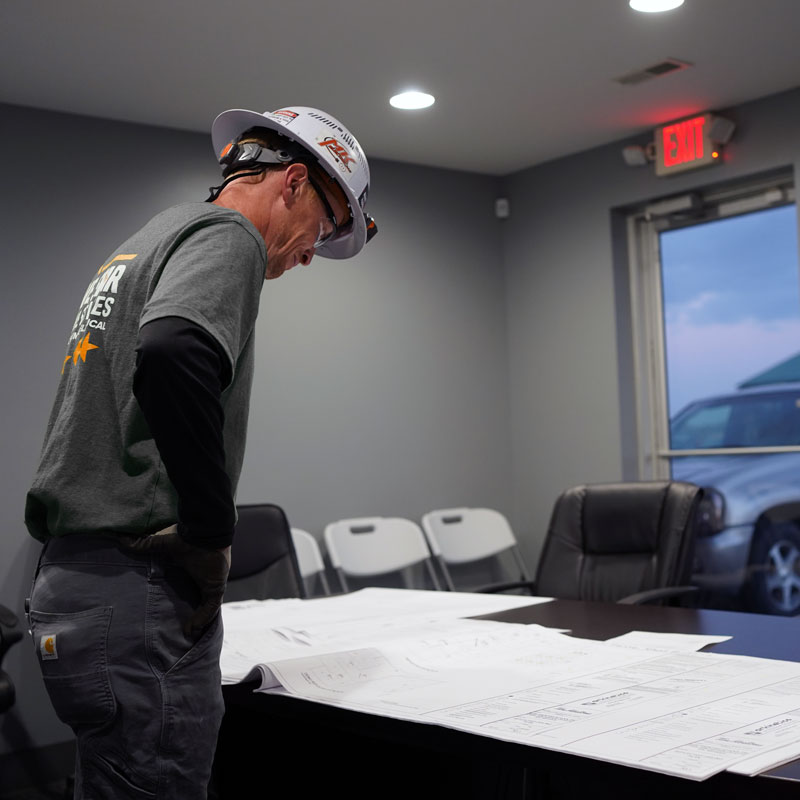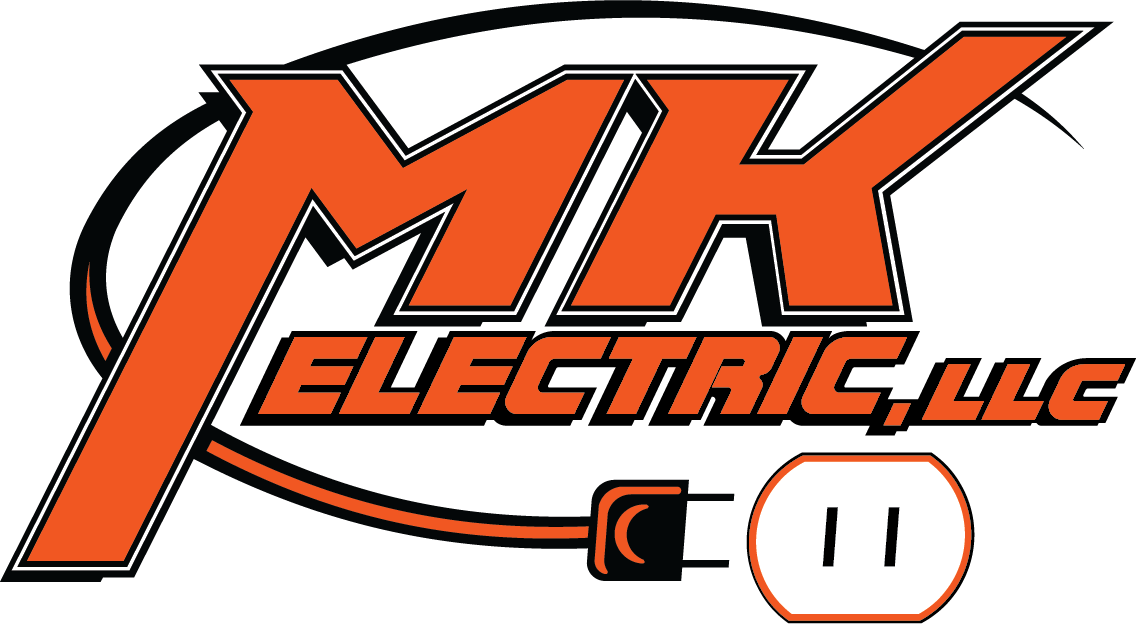 $50 off Service Repair
Save now on electrical repair!
We'll Repair Your Electrical Panel in Lancaster, OH
Your electrical panel controls the electricity flowing to all areas of your home. Keeping it in good working order will ensure that your lights, appliances, and tech gear work when needed. Get your aging or damaged electric panel repaired as soon as possible to keep your family comfy and secure.
4 Common
Residential Electrical Problems
Sags and Dips
Sags and dips in power levels are closely related to power surges. Small appliances are usually the culprit behind these issues. It's essentially an intermittent drop in electrical voltage. They usually only last a second. They are also known as "brown-outs." It happens when your lights get dim and then get bright again, without going off all the way.
Not Enough Outlets
Many people don't think about it, but not having a sufficient number of electrical outlets is a problem. This is an electrical problem, whether you realize it or not. Although extension cords and power strips often work for temporary repairs, they aren't meant to be the only option. If using an extension cord is your permanent solution to a lack of outlets, you have to make sure you're using the 14-gauge heavy-load cords (at least) or a UL-listed surge protector.
Uncovered Junction Boxes
Uncovered junction boxes are one of those hidden problems lurking in walls that you don't think about. Junction boxes are the professional casing used for various electrical wires. They are installed during the initial construction. They are also replaced frequently with an electrical upgrade. If you take out a section of your wall for a remodeling project, these boxes are small plastic or metal boxes that are roughly 2 feet by 3 feet. This is your junction box, where a wire runs from the main panel and connects to other wires that run out to your electrical fixtures. Junction boxes should always have a proper cover. If they don't, you're dealing with a safety issue. The purpose for having an enclosed box is to protect you and your home from electrical shocks. They also prevent fires from spreading that start because of damaged wires.
Flickering Lights
Flickering lights could be caused by a loose bulb in the socket. However, if continues to happen even after changing the bulb, it might be because there's a poor wiring connection or faulty fixture. In any case, these sorts of issues require the immediate care of a handyman. You need an expert not only to diagnose the problem but also to handle the repairs safely and affordably. To determine whether it's a more serious issue, watch out for: Bulbs that burn out too fast, Light bulbs that appear too bright or those that aren't bright enough, and problems with your refrigerator or freezer, which could indicate voltage problems.
MK Electric Understands the Importance of Electrical Safety.
When you are planning on buying or selling a home, scheduling an electrical safety inspection is one of the most critical steps that you can take before the transaction occurs. During an electrical inspection, electricians will visit your home or business and look closely at your electrical wiring, light switches, receptacles, outlets, and other critical electrical systems.
There are several reasons why electrical inspections are crucial for any homeowner. An electrical inspection can help prevent severe and potentially dangerous damage to your home. In addition, you can protect your family from the risks of an electrical safety problems. Finally, an electrical inspection will also give you peace of mind by knowing that your electrical system is in safe working condition for all your household needs. For more information about how you can schedule an electrical safety inspection today, be sure to get in touch with a certified electrician in Columbus, OH, such as MK Electric.
Electrical Repairs in Lancaster & Surrounding Areas
Whether you need help installing a new circuit breaker, lighting, new outlets, switches, a service panel, electrical repairs, or something else — MK Electric can take care of all your residential electrical service needs in one place. We believe in providing the most superior products and services, backed by an unmatched level of workmanship and customer service, at prices our competitors aren't able to match.
We guarantee customer satisfaction 100% across the board on all our electrical jobs. Additionally, we've been working in area homes for many years with decades of combined electrical experience. When you need professional services performed in your home by a licensed master electrician in Lancaster, Ohio, you need MK Electric.