Carbon Monoxide Detectors & SMoke Detector Repair and Installation in Columbus, OH
With safety always being our highest priority, our team of electrical experts at MK Electric believes in leaving your home safer than it was when we arrived with far better energy efficiency. If you're dealing with gas issues, constant beeping, or need a new detector installed, call MK Electric. We offer professional carbon monoxide detector and smoke detector installation services throughout Lancaster, Greater Columbus, and surrounding areas at the most competitive prices
Understanding the Importance of Smoke & CO2 Detection
Sometimes the most neglected safety features in a home or building are carbon monoxide detectors and smoke detectors. These two safety devices, nevertheless, should be at the top of everyone's list and should be checked and tested regularly. Our hard-wired CO detectors and smoke detectors are life-saving investments in your home. Your home and your family are worth it! These affordable safety features quite simply save lives. Because carbon monoxide leaks and residential fires are far more common than we'd like to admit, homeowners need to protect their homes from fire, smoke, and deadly gas.
If you need smoke detector or CO detector installation services for your residence in Lancaster, Greater Columbus, Pleasantville, Canal Winchester, Somerset, New Albany, Buckeye Lake, or surrounding areas, you should call our CO to install experts and smoke detector installation experts at MK Electric. We care about you, your home, your family, your property, and everyone's safety. We are always happy to help with 24-hour electrical support 365 days a year. Don't delay calling us today if you need CO detector replacement or smoke detector services. Call us at (740) 652-9775.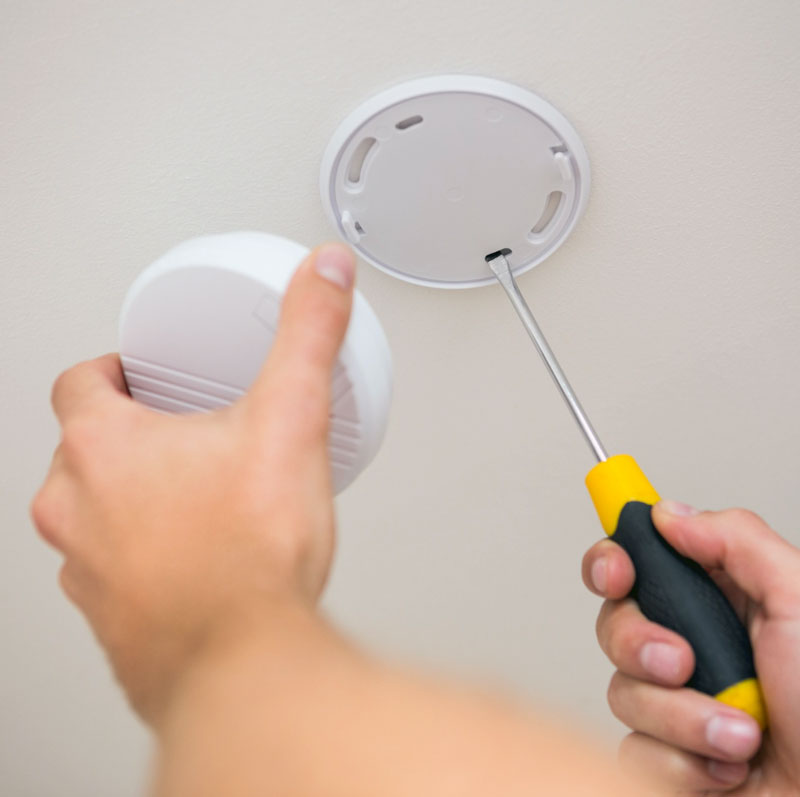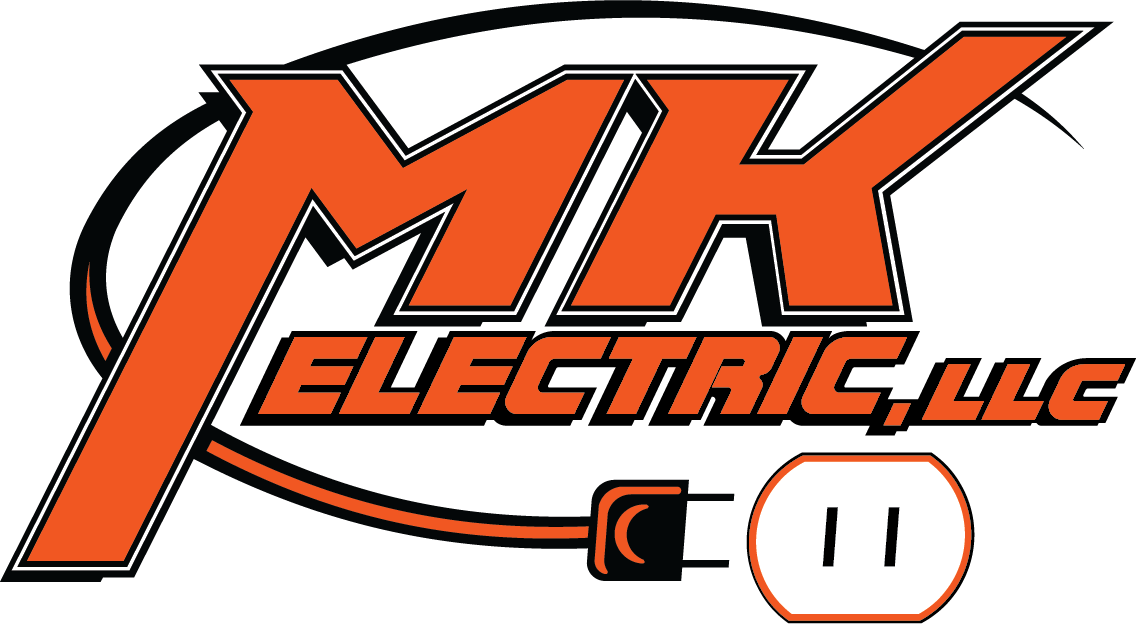 $50 off Service Repair
Save now on electrical repair!
We'll Repair Your Electrical Panel in Lancaster, OH
Your electrical panel controls the electricity flowing to all areas of your home. Keeping it in good working order will ensure that your lights, appliances, and tech gear work when needed. Get your aging or damaged electric panel repaired as soon as possible to keep your family comfy and secure.
4 Benefits of
Smoke & Carbon Monoxide Detection
Alarms Detect Mild Accumulation
If carbon monoxide levels are allowed to build up over time, the alarms detect this before most people experience any symptoms. Alarms with higher accuracy use electrochemical sensing. These higher-tech alarms help alert people sooner, so they're able to get out of harm's way.
Early Detection
Carbon monoxide detectors should be placed near home appliances, such as gas water heaters, where poisonous gases are most likely to form. If it does and the alarm goes off, you can open nearby windows, turn off the power to the appliance immediately, and/or get outside to avoid danger.
Prevents CO Poisoning
The first signs of a gas leak can include physical symptoms such as nausea, headaches, dizziness, weakness, and confusion. Some describe it as feeling similar to the flu. Prolonged and heavy exposure to carbon monoxide can lead to the loss of consciousness and even lead death. There may not be any symptoms if you're sleeping.
Prevents House Fires
Smoke detectors sound an alarm whenever there's any sort of threat of fire breaking out in your home. This warns you and gives you time to put out the fire or, if necessary, call the local fire department and make sure everyone gets out in a safe manner. They also decrease the risk of fire damage. Homeowners can avoid fire damage by installing a reliable smoke detector and regularly checking its batteries.
MK Electric Understands the Importance of Electrical Safety.
When you are planning on buying or selling a home, scheduling an electrical safety inspection is one of the most critical steps that you can take before the transaction occurs. During an electrical inspection, electricians will visit your home or business and look closely at your electrical wiring, light switches, receptacles, outlets, and other critical electrical systems.
There are several reasons why electrical inspections are crucial for any homeowner. An electrical inspection can help prevent severe and potentially dangerous damage to your home. In addition, you can protect your family from the risks of an electrical safety problems. Finally, an electrical inspection will also give you peace of mind by knowing that your electrical system is in safe working condition for all your household needs. For more information about how you can schedule an electrical safety inspection today, be sure to get in touch with a certified electrician in Columbus, OH, such as MK Electric.
Smoke Detectors & CO Detectors for Residential and Commercial Buildings
Smoke and CO detectors play an indispensable role in our homes and lives. These safety features are designed to detect dangerous amounts of carbon monoxide, or CO, gas in the air as well as smoke. Carbon monoxide detectors detect trace amounts of dangerous gas. Because they're so loud, their alarm sounding can be heard throughout the home. It's designed to be loud enough to wake anyone who's sleeping. If carbon monoxide is detected in the home, the alarm provides ample noise to give everyone enough notification to get out. We at MK Electric repair and replace these units. They are required by code if you're building an office or just bought a home or business. Get a free in-person consultation now!