Panels & Breakers
Electrical Panels & Circuit Breakers in Columbus, OH
Circuit breaker boxes and electrical service panels link the wires coming into your home from the power lines along your street to your electrical system's internal wires and circuitry. These panels are typically located in basements, garages, hallways, closets, or pantries. When you need an electrical panel repair or replacement, choose the certified professionals of MK Electric in Central Ohio.

Estimates
Schedule In-Home Estimate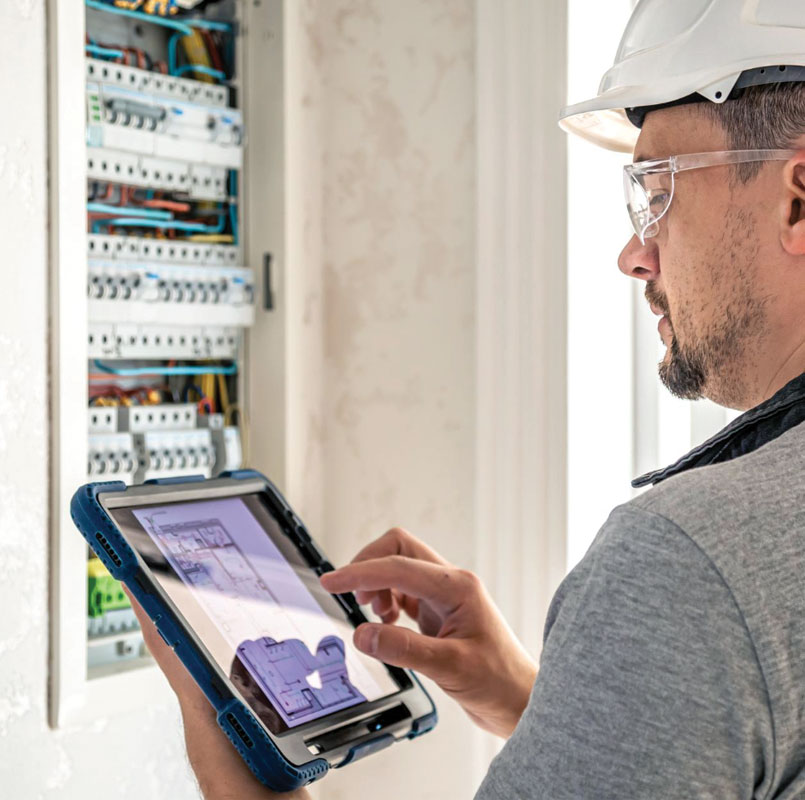 Electrical Panels
Our team of local, licensed electricians at MK Electric specializes in panel installation, electric service panel repairs, and panel upgrades in Lancaster, Canal Winchester, Greater Columbus, and surrounding areas. In addition, we offer affordable electrical panel inspections and diagnostics at great rates.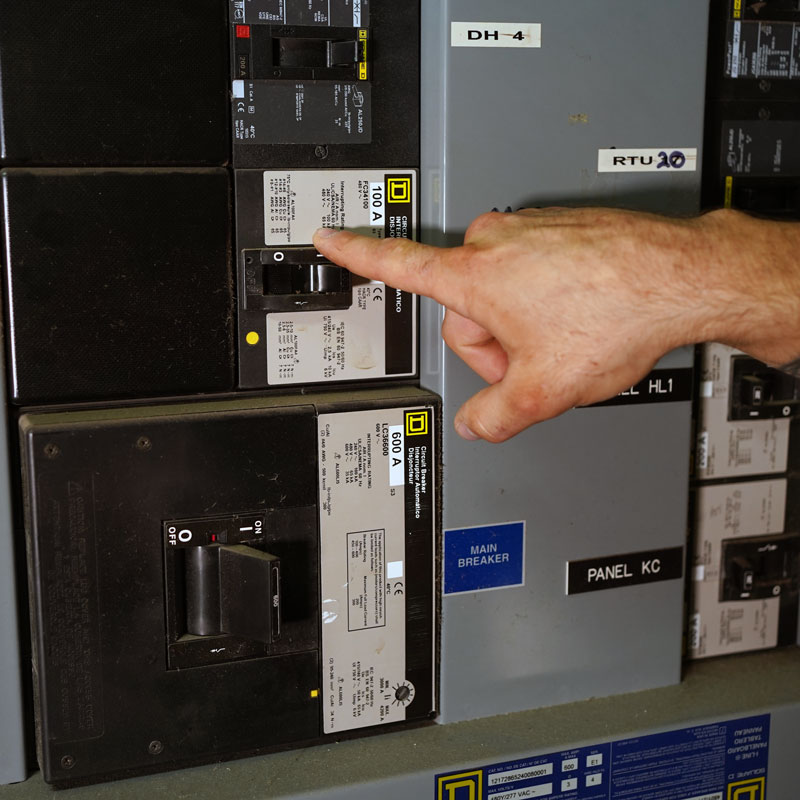 Circuit Breakers
If you're online searching for a "circuit breaker electrician near me" or a "circuit breaker installation expert near me" and live in Fairfield County or surrounding areas, you're in the right place. We at MK Electric offer affordable circuit breaker repair, replacement, and installation for Central Ohio home and business owners.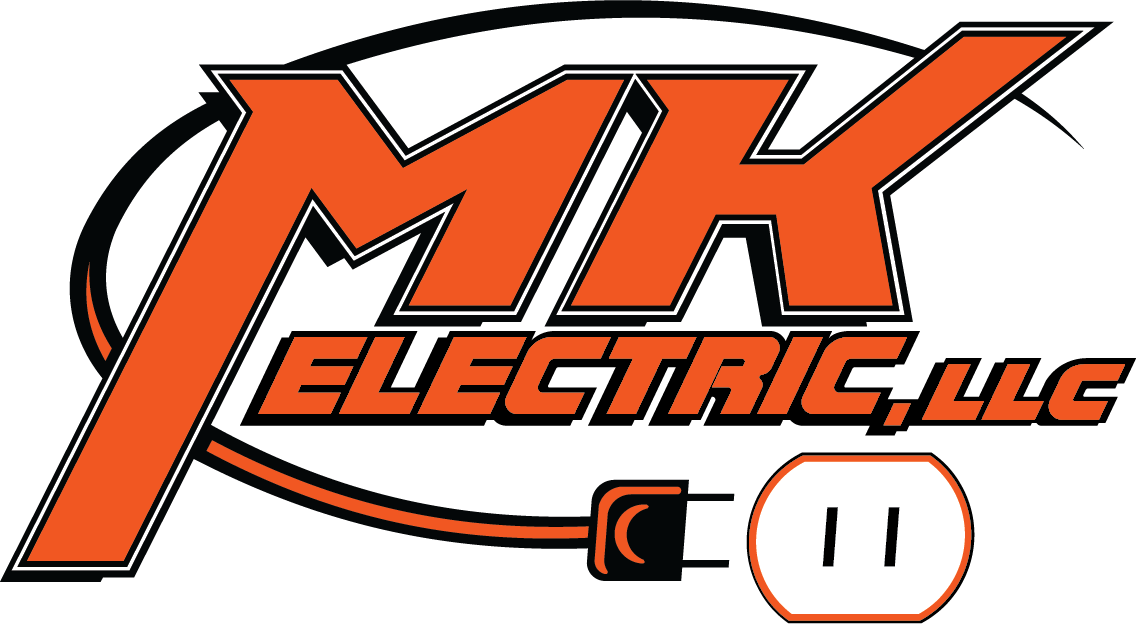 $50 off Service Repair
Save now on electrical repair!
Save Money On Electrical Services CENTRAL OHIO & Surrounding areas
Because your time is important to us, and we strive to keep your business as our valued customer, we take pride in doing all our work right the first time at fair and affordable prices. Take charge by claiming an online electrical deal from MK Electrical while they're hot!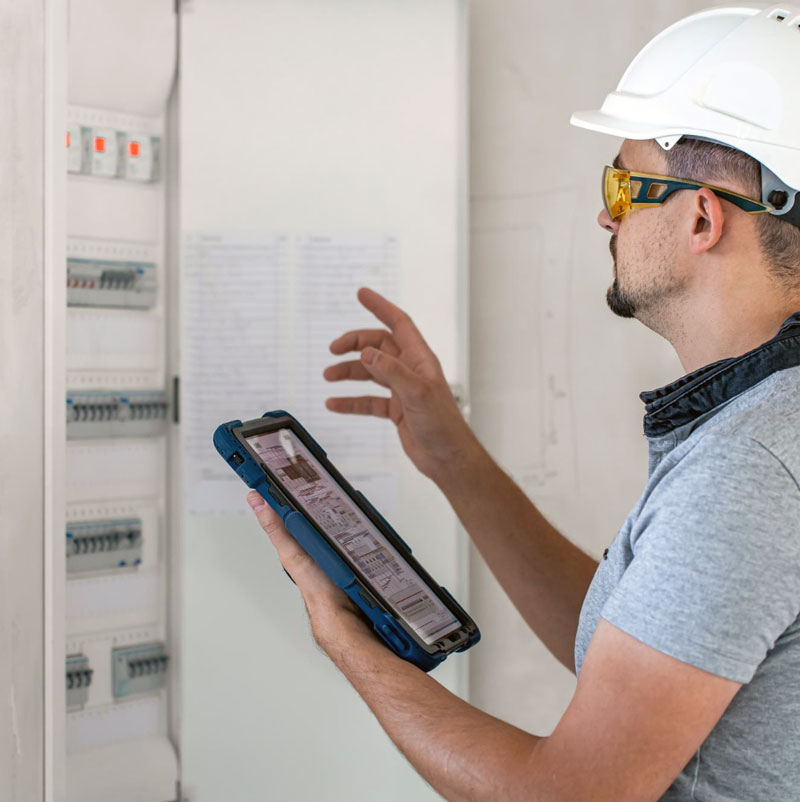 Electrical Panel Repair and Replacement in Columbus, OH
Circuit breakers, electrical panels, or service panels are what ensure homeowners, residents, and family members are all able to use their electricity safely and efficiently. As part of our assortment of electrical panel services, we can inspect your home's existing electrical needs in addition to any future needs. After doing this, we can present you with a wide selection of options to help you figure out the best course of action regarding the most long-term electrical solutions at the most affordable prices.
We at MK Electric have worked in Fairfied County, Ohio area homes and businesses for many years. Our electricians have decades of combined experience. We've been working in this industry long enough to understand the customer's needs and how to meet those needs best, most professionally and affordably. We know your home, how it works, and how you rely on your home's circuit breaker or electrical panel to work efficiently.
Circuit Breaker Repair & Installation in Central Ohio
Electric panels have many different names. Some refer to them as fuse panels or fuse boxes. Others call them circuit breakers, electrical panels, service panels, electrical boxes, breaker boxes, fuse panels, and electrical load centers. Regardless, nearly every building has an electrical panel. Although fuse boxes aren't the same as circuit breakers, they serve the same function and work similarly.
Replacing or repairing old circuit breakers is vital to ensuring your home's safety and reliability—especially if you have high data needs. Electrical issues are the third-leading cause of structure fires, and many of those problems stem from an overloaded circuit breaker.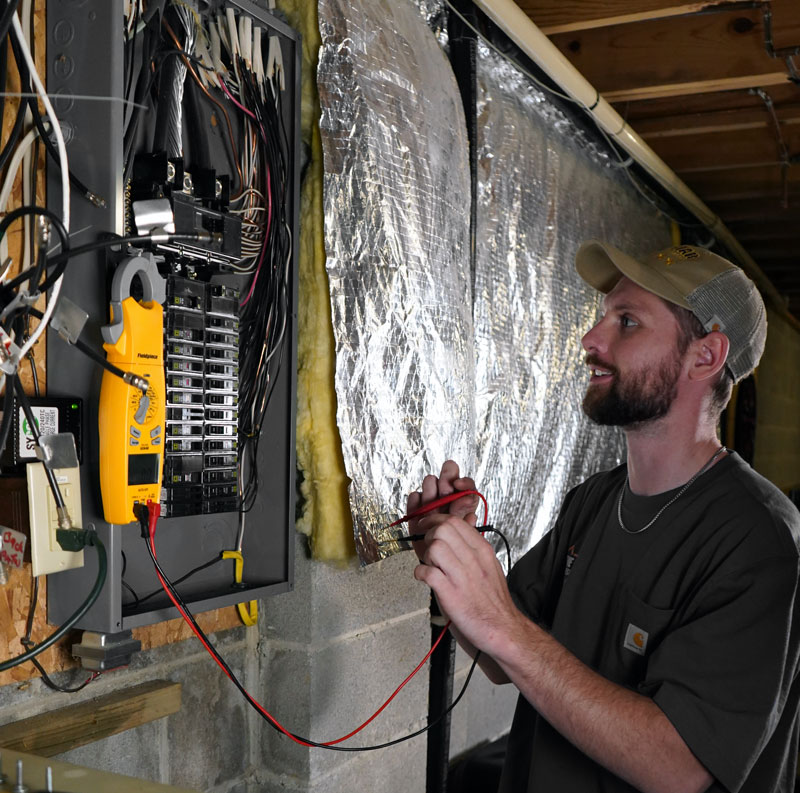 4 Reasons to
Replace Your Electrical Panel
The breaker keeps tripping
If it seems like you have issues every time you have more than one application running and the power goes out in half of your home, it's a problem. Although most people handle this problem by turning their circuit breakers off and back on again, this can get old. It is really only a short-term solution. If the problem keeps occurring, it can pose a serious safety issue that eventually causes a fire. Instead of using the old short-term solution over and over, call our experts. We specialize in replacing circuit breaker panel boxes and service panels.
The Wrong Amp Wiring
If you're having problems with the circuit breaker panel in your home, you should take a look at the number of electrical amps going through your electrical wiring. This number is located at the top of the panel. Older dwellings are usually set up for about 60 amp wiring. Nevertheless, this is far too low an amp number for most modern appliances. Modern homes should have 200 amps of electrical wiring in order to function smoothly and operate properly and safely.
Your Circuit Breaker Panel Is Old
You should if you have not looked to see how old your circuit breaker is. If your home is an older home, your circuit breaker might be extremely old as well! If your home has undergone any electrical upgrades, even if these changes were made before you bought it, and your circuit breaker panel has it, chances are it's time for a change.

Your Electrical System Operates on Fuses
If your system has a fuse panel, you should upgrade to a circuit breaker. Fuses are outdated because they aren't as safe as the more modern alternative. In fact, many insurance companies penalize homeowners if their circuit breaker system is outdated. For your safety, we suggest replacing a circuit breaker panel. Because your system is outdated, we suggest calling an electrician to handle the panel change.
Professional, Quality Electrical Work.
Frequently
Asked Questions
What are the most common electrical services?
Electrical rewiring and electrical set up
Electrical panel installation
Electric panel upgrading, and replacement
Whole house surge protection
Outlet repair and electrical outlet services
Ceiling fan installation and ceiling fan repair
Lighting requirements and lighting upgrades
Outlet installation and replacement
Is my electrical panel unsafe?
If your electrical panel is outdated, it's probably not meeting your home's needs. As we continue to add more and more electronics and appliances, we demand more from our panel, and older ones are not up to the task. So if your panel is 25 years old, or you're noticing frequent shorts or dimming lights, it's time for an upgrade.
What do I do if my electrical panel is hot?
If you can safely turn the power off, do so and give us a call immediately. On the other hand, you might need an upgrade or some maintenance. Either way, this is a job for professionals like MK Electric.
What is a "short circuit?'
A short circuit (often called a "short") occurs when the wire carrying the electrical current (referred to as the "hot wire" and usually black) has contact with the grounded conductor (the "neutral," generally white) or the equipment ground (the "bare copper," typically green). When a short happens, it generates an overabundance of heat. If left unchecked, it can create sparks resulting in an electrical fire. If a short, your electrical panel will cut the power to the circuit – call us right away.
MK Electric Understands the Importance of Electrical Safety.
When you are planning on buying or selling a home, scheduling an electrical safety inspection is one of the most critical steps that you can take before the transaction occurs. During an electrical inspection, electricians will visit your home or business and look closely at your electrical wiring, light switches, receptacles, outlets, and other critical electrical systems.
There are several reasons why electrical inspections are crucial for any homeowner. An electrical inspection can help prevent severe and potentially dangerous damage to your home. In addition, you can protect your family from the risks of an electrical safety problems. Finally, an electrical inspection will also give you peace of mind by knowing that your electrical system is in safe working condition for all your household needs. For more information about how you can schedule an electrical safety inspection today, be sure to get in touch with a certified electrician in Columbus, OH, such as MK Electric.
Lancaster Electrical Panels & Circuit Breakers
Your electrical or service panel is the core of your home's electrical system. If your electrical panel breaks down or you have a circuit breaker malfunction, it's essential to give us a call so we can repair the board or replace it promptly. Unfortunately, this isn't something that will go away on its own, and service panel problems can evolve into nightmares. Finding and identifying the real problem can be challenging without a professional electrician like MK Electric.
We can quickly inspect your electrical problem and service panel issues and determine whether you need your electrical panel repaired or you need to replace your electric panel. If your home's electrical panel is older or outdated, it might not be capable of handling all the energy requirements of your home. We suggest replacing your electrical panel if we find it can save you money on your electric bill and increase your home's energy efficiency.