Electrical Safety Inspections for Homeowners and Business owners in Lancaster, OH
Whether you're looking to sell your home or purchase a new property, having an electrical safety inspection performed is essential when buying or selling a home. Additionally, if you're making any significant renovations or remodeling work to your home, you should also have an electrical inspection performed. Electrical reviews help find problems with electrical systems, which help resolve appliances and other issues. We offer affordable electrical inspections for residential and commercial customers.
Affordable Electrical Inspections in Central Ohio & Surrounding Areas
A recommended time for an electrical safety inspection is when a homeowner is adding any sort of major appliances. Additionally, homes that are older than 40 years old should be inspected to help find and identify any problems caused by wear and tear. Realtors often need electrical inspections performed when selling a home and electrical inspections are a good home remedy for strange problems with the electrical system. 
A professional electrical safety inspection should help identify electrical wiring and electrical components that degrade over time in addition to revealing whether any electrical circuits have been overloaded. Electrical safety inspections also reveal if any lack of grounding and help identify any defective electrical wiring or other mistakes made by work performed by a novice handyman, non-certified electrician or DIY property owner. Electrical inspections also help find oversized breakers or fuses that might cause an electrical fire or electrical hazard.
If you're purchasing a new home, you should have the electrical system inspected. It is always a good idea to ensure that your new home is electrically safe prior to moving in. If your home is older than 25 years old and you haven't had an electrical inspection, it's time to have one performed. Additionally, you should have an electric safety inspection performed if:
• You recently had a major renovation or remodeling performed in your home.
• If you have an electrical appliance operating erratically, especially an older appliance.
• You haven't had one in the past 10 years
• You've recently added a new major home appliance.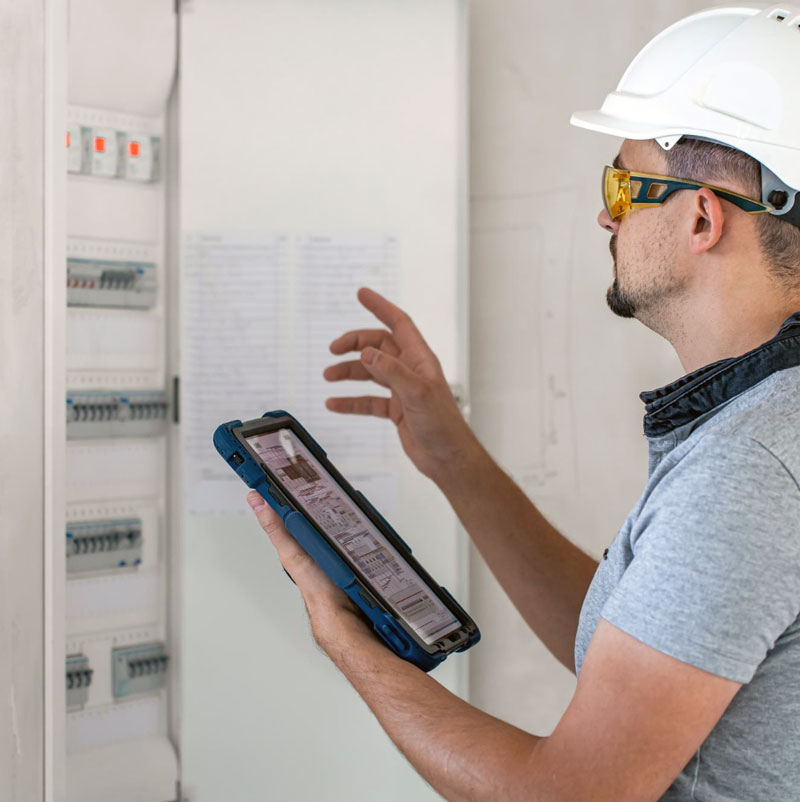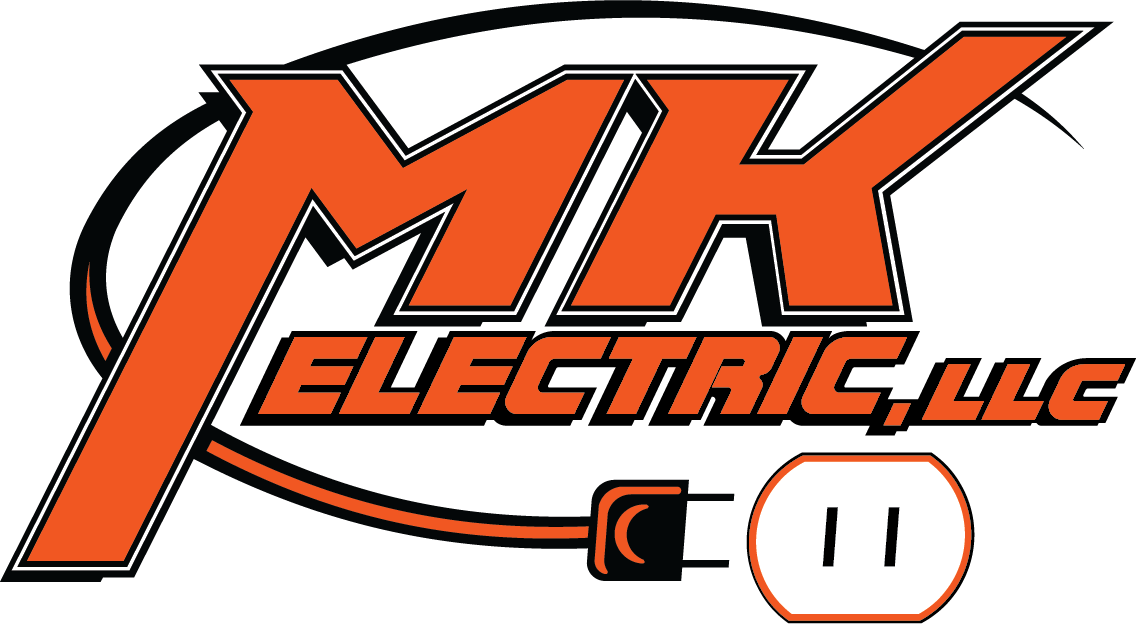 $50 off Service Repair
Save now on electrical repair!
We'll Repair Your Electrical Panel in Lancaster, OH
Your electrical panel controls the electricity flowing to all areas of your home. Keeping it in good working order will ensure that your lights, appliances, and tech gear work when needed. Get your aging or damaged electric panel repaired as soon as possible to keep your family comfy and secure.
4 Benefits of
Electrical Safety Inspections
Safety inspections keep you safe
Damaged electrical wires can cause all sorts of problems. If a fire is started because of an electrical spark, it can cause expensive damage to the property and also result in injury or even death. Damaged electrical wires can also result in your electronics or expensive appliances getting damaged from overload. Regular electrical inspections keep these issues from happening. Additionally, maintaining healthy electrical wiring helps keep your home safe and secure throughout the most severe winter weather.
Prevent electrical malfunctions
If you have any electrical wires that are frayed or damaged, it can cause damage to anything that's connected up them. This includes computers, television sets, household appliances, and power outlets. Having a thorough residential electrical inspection performed regularly keeps your electronics from sustaining damage caused by bad wiring.
Keeps your electrical system working efficiently
If your home or business has a regular electrical safety inspection performed, your electrical system will run at its best by keeping any sort of faults at bay. This not only makes your electronics perform better. However, it also saves you money on bills from your worn-down electronics using too much energy to achieve the same results.
Safety inspections save you money
Having an electrical safety inspection performed, your system will be able to run at its best. Otherwise, if wires become frayed and develop wear and tear, they can become inefficient and even cause electrical sparks that cause house fires. Your electronics and appliances could end up failing if your electrical system isn't working properly. Having an electrical safety inspection performed helps you recognize these problems before they cost you more money by causing major problems.
MK Electric Understands the Importance of Electrical Safety.
When you are planning on buying or selling a home, scheduling an electrical safety inspection is one of the most critical steps that you can take before the transaction occurs. During an electrical inspection, electricians will visit your home or business and look closely at your electrical wiring, light switches, receptacles, outlets, and other critical electrical systems.
There are several reasons why electrical inspections are crucial for any homeowner. An electrical inspection can help prevent severe and potentially dangerous damage to your home. In addition, you can protect your family from the risks of an electrical safety problems. Finally, an electrical inspection will also give you peace of mind by knowing that your electrical system is in safe working condition for all your household needs. For more information about how you can schedule an electrical safety inspection today, be sure to get in touch with a certified electrician in Columbus, OH, such as MK Electric.
Schedule an Electrical Inspection in Lancaster, OHio & Surrounding Areas
The MK Electric Residential Electrical Safety Inspection Checklist includes the following services:
• Check the electrical grounding system to make sure it's connected properly.
• Make sure all electrical wires or sockets aren't overloaded.
• Check suitability of all switchgear (including MCBs, RCDs etc.).
• Check all sockets, light fixtures, and switches to ensure they're in good condition and working.
• Make sure all electrical wires are in good condition without any signs of deterioration.
• Make sure circuit breakers are operating properly, and fuses are installed appropriately.
• Make sure the wiring methods are up to date for current use.
• Make sure all wires of a circuit are grouped together.
• Check for proper grouping and labeling inside the distribution panel.
• Check for proper insulation of the electrical system near wet and damp locations.
• Reducing the need for extension cords by adding permanent fittings if necessary.