General
Residential & Commercial Electrical Services Near Lancaster, OH
Our local electricians at MK Electric offer all types of residential and commercial electrical services. If you have something that isn't working in your home, whether it be flickering lights, sparking outlets, breaker problems, dead outlets, power surges, unresponsive switches, something not working, or something else, our electricians can come over and answer your questions and solve your problems right away. If you're wondering, "why isn't my outlet working," or "why are my lights are flickering," or "why is my power surging" or "why isn't my appliance working properly," you should give us a call.

Estimates
Schedule In-Home Estimate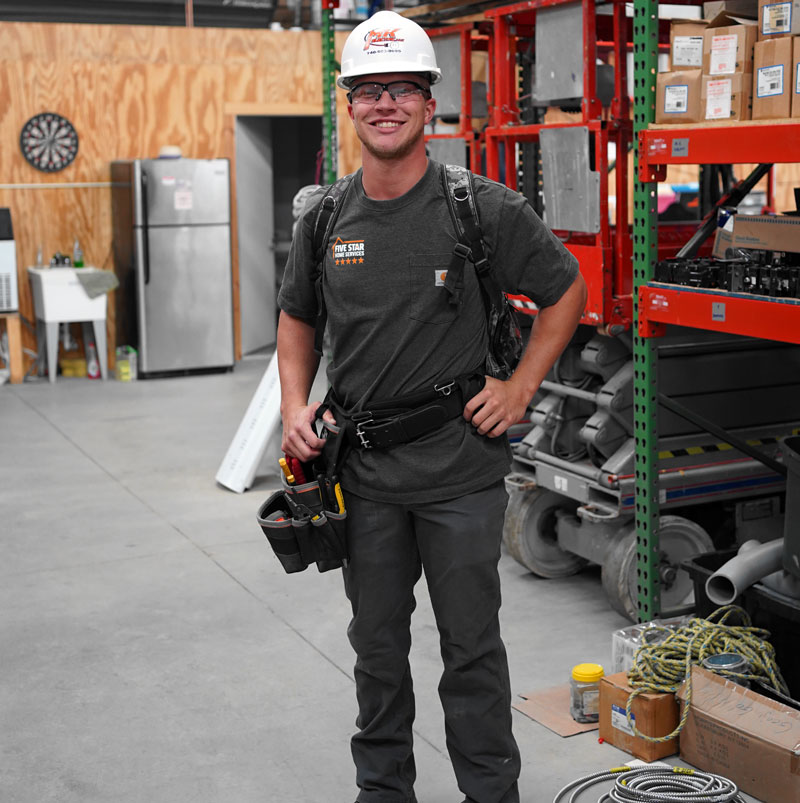 Electrical Repair
We at MK Electric offer all types of electrical repair services, including safety inspections, electrical code updates, bathroom exhaust repair, kitchen fan repairs, broken light switches, loose outlets, and more.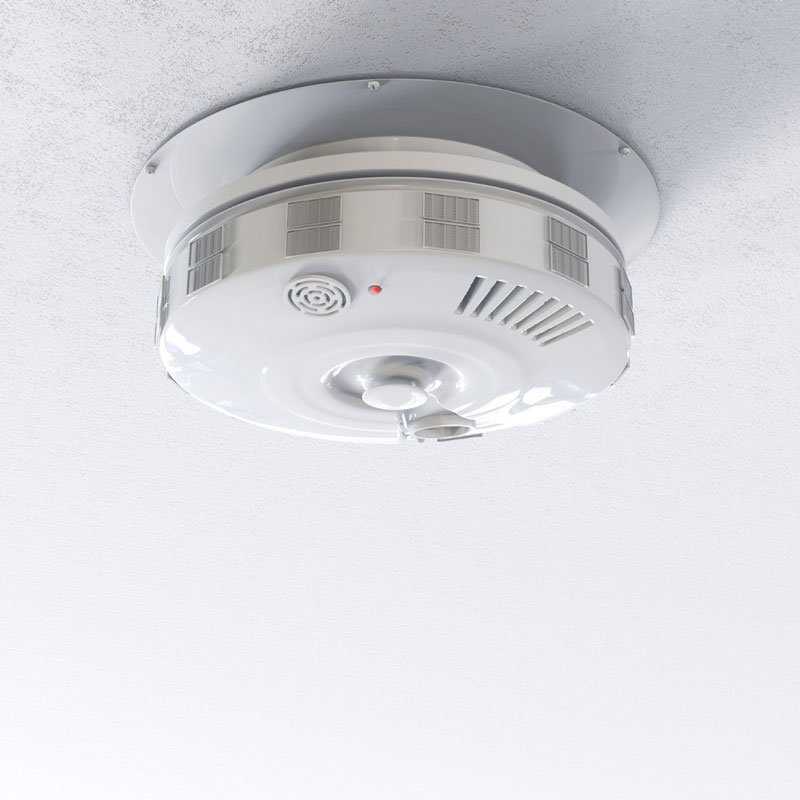 CO & Smoke Detectors
We take safety seriously at MK Electric. We offer professional carbon monoxide detector and smoke detector installation services throughout Lancaster, Dublin, Hilliard, Greater Columbus, and surrounding areas at the most competitive prices.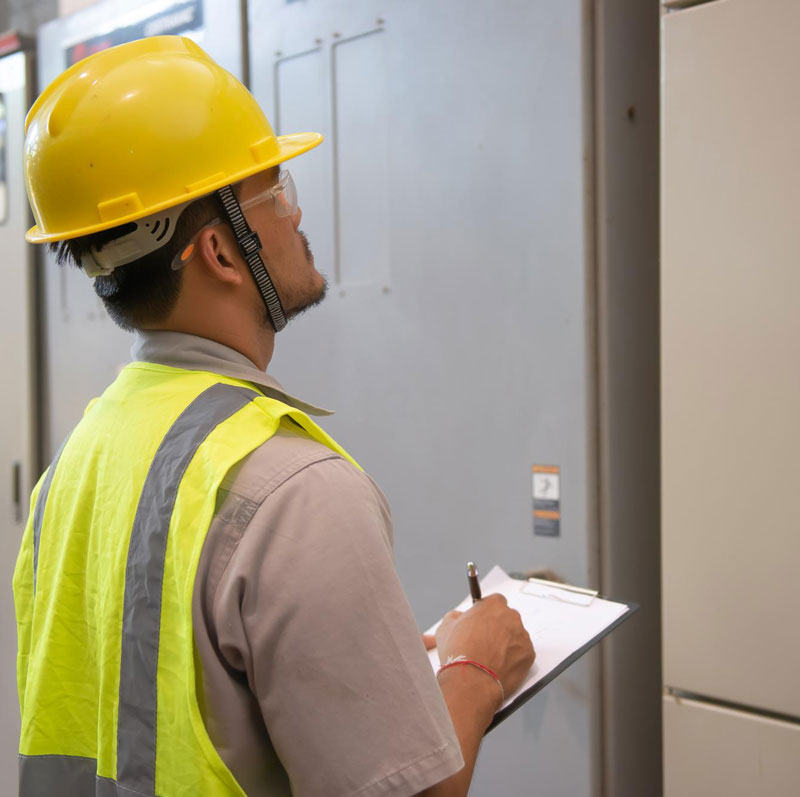 Electrical Home Safety Inspections
Are you buying or selling a home? Electrical safety is always our top priority at MK Electric, where we can handle all your residential electric service needs in one place. Give us a call! Our team of local electricians is happy to help you ensure your home is as safe as possible.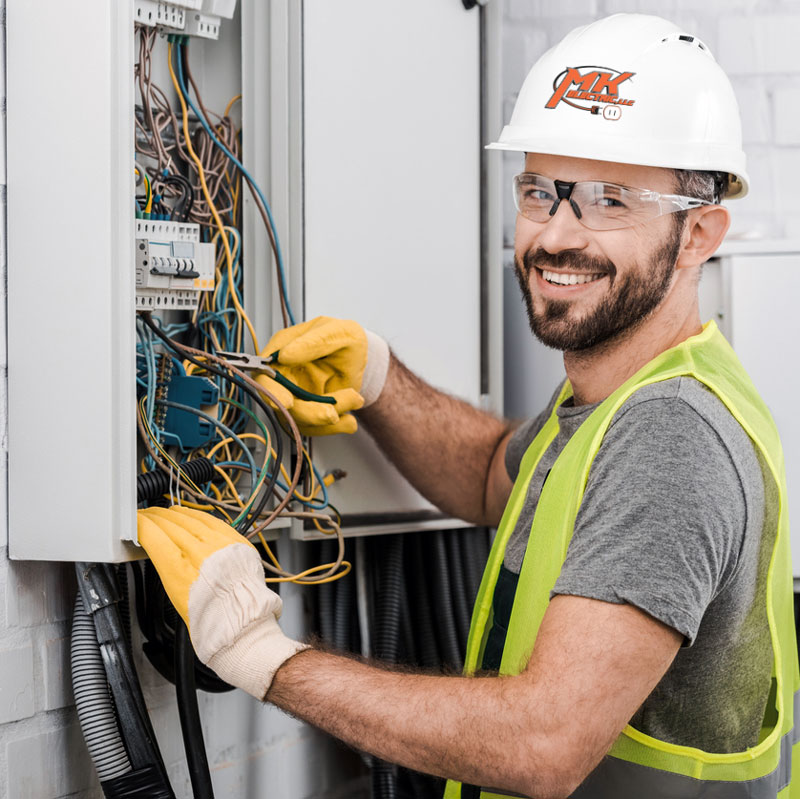 Wiring Upgrades
Homes require ongoing upkeep, from updating outdated appliances to replacing your roof; owning a home isn't cheap. And your home's electrical wiring and electrical system are no different. With over 50,000 electrical fires each year in the United States alone, old or faulty electrical wiring can be a significant safety concern.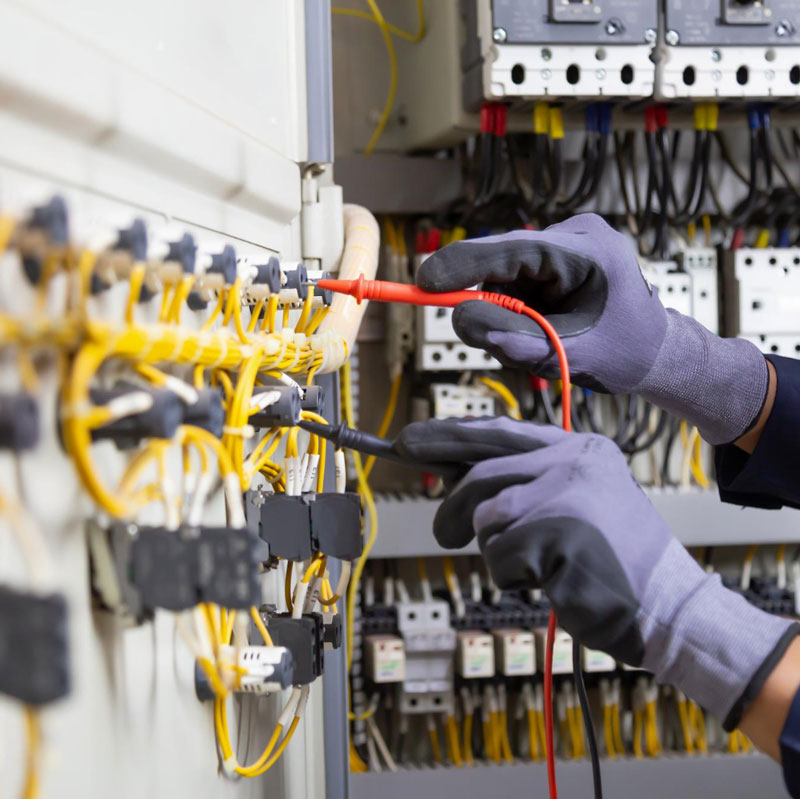 Electrical Code Upgrades
We offer affordable electrical code upgrades to guarantee your home, office, or business can handle any heavy appliances or large equipment you need to use in the safest and most energy-efficient manner possible without surges. In addition, we'll ensure your home is up to code before selling or buying.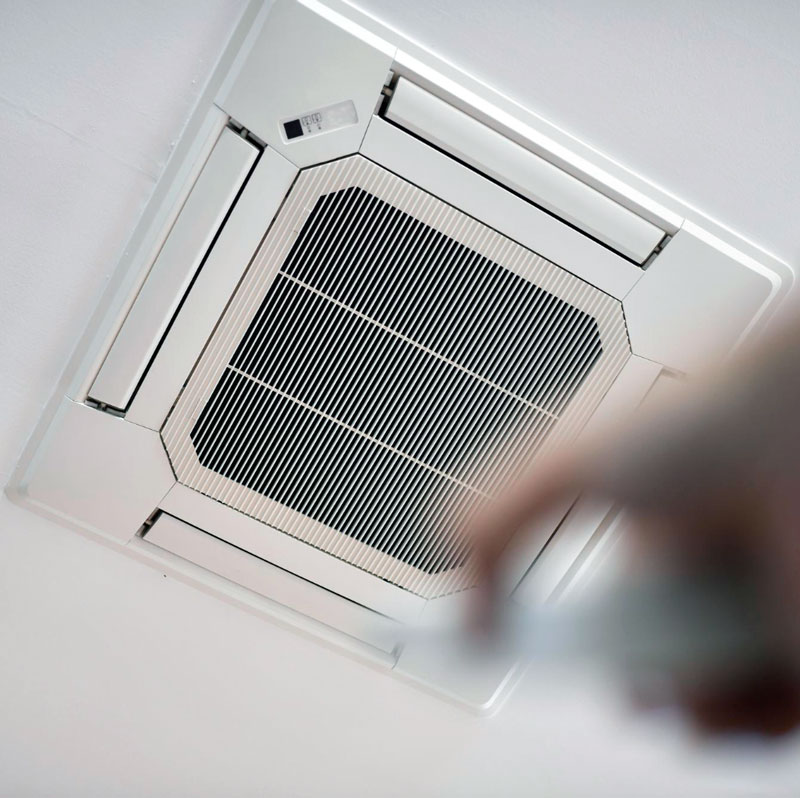 Whole-Home Fans & Exhaust Fan Repair & Installation
Pesky bathroom or kitchen fan? We can repair it. In addition, our selection of whole house fans offers quiet indoor ventilation that draws in the fresh air that's essential in modern dwellings, which are usually very restricted and air tight. They also help expel hot, moist air through rooftop vents. Whole-house vans are very quiet and energy-efficient options.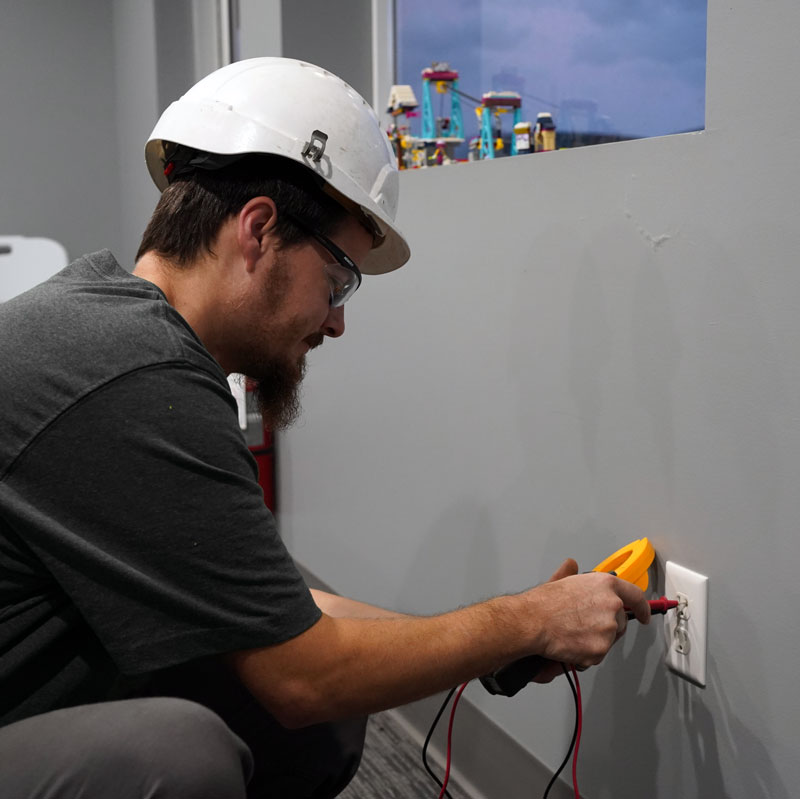 Importance Of Residential Electrical Safety Inspections
Electrical systems, like any other system in a home or building, ages over time. All electrical wiring and electrical fixtures deteriorate with use and age. Despite this, a lot of homeowners and property managers tend to overlook the condition of their electrical wiring. Because of this, electrical safety inspections are essential. With electrical problems being the most common cause of residential fires, having an electrical safety inspection performed when buying a new home or selling a home is a must.
Having an electrical wiring inspection performed is one of the most important things a homeowner can do to keep their place safe from electrical hazards and protected from other electrical problems. We encourage homeowners not to risk the lives of their loved ones, in addition to their property being damaged because of electrical fires. Electrical safety should be a top priority in your home or business.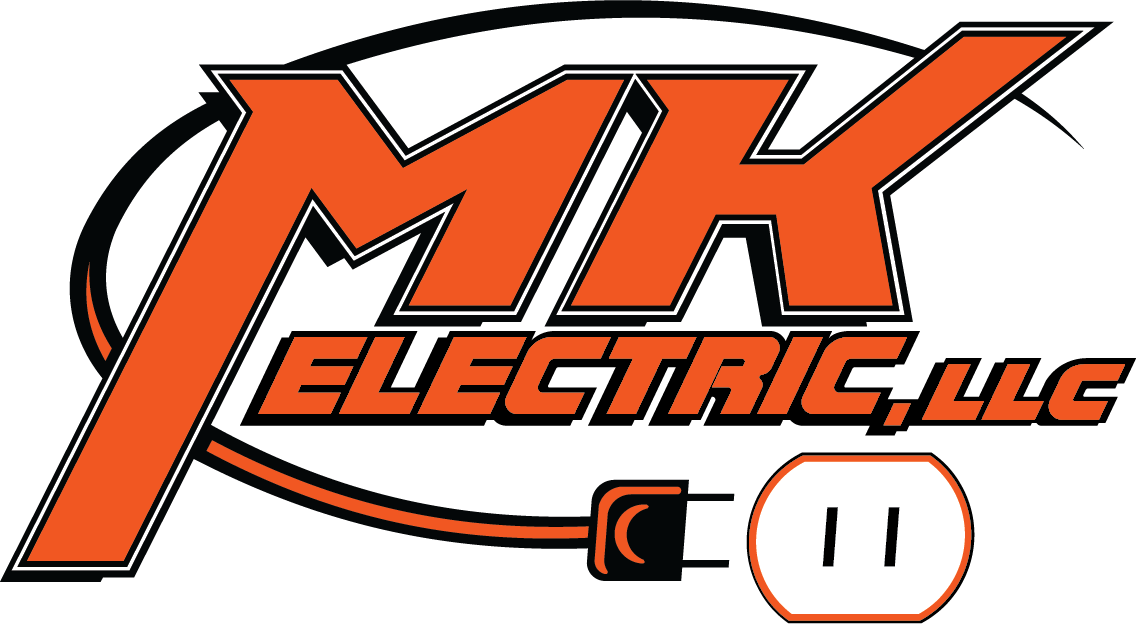 $50 off Service Repair
Save now on electrical repair!
Save on Electrical Services Today
If you need professional electrical repairs fast, you need to call MK Electric. Our local electrical experts are fully trained, licensed, and fully insured to meet all your needs in a single visit to your home. We service all brands of electrical equipment. With decades of industry experience working in countless Ohio homes, you can count on MK Electric any day at any time.
Professional, Quality Electrical Work.
Frequently
Asked Questions
Why is my light switch hot to the touch?
When you reach for your light switch to turn it off, you have a problem only to find that it is hot to the touch. This is not a normal event, and it indicates that there are serious issues hiding behind your walls. If you don't get help immediately, you could face a serious electrical fire in your home.
Why should I get an electrical code update?
Whether you own a newer home or building or one that's older — it's always wise to hire a licensed electrician every three to five years to conduct an electrical safety inspection. Doing so ensures your home or building remains up to code to keep the place, the belongings, and the occupants safe. Experts say it's essential everyone follows the National Electrical Code as well as local and state codes. NEC codes are updated once every three years. As the leading electrical code standard in the U.S., the NEC establishes the basics of electrical safety in homes and buildings throughout the U.S. Local jurisdictions usually adopt the importance of this code. Compliance with the NEC code, as such, makes it easier to guarantee that electrical installation work is done without leaving safety hazards.
What do I do if my electrical panel is hot?
If you can safely turn the power off, do so and give us a call immediately. On the other hand, you might need an upgrade or some maintenance. Either way, this is a job for professionals like MK Electric.
What is a "short circuit?'
A short circuit (often called a "short") occurs when the wire carrying the electrical current (referred to as the "hot wire" and usually black) has contact with the grounded conductor (the "neutral," generally white) or the equipment ground (the "bare copper," typically green). When a short happens, it generates an overabundance of heat. If left unchecked, it can create sparks resulting in an electrical fire. If a short, your electrical panel will cut the power to the circuit – call us right away.
MK Electric Understands the Importance of Electrical Safety.
When you are planning on buying or selling a home, scheduling an electrical safety inspection is one of the most critical steps that you can take before the transaction occurs. During an electrical inspection, electricians will visit your home or business and look closely at your electrical wiring, light switches, receptacles, outlets, and other critical electrical systems.
There are several reasons why electrical inspections are crucial for any homeowner. An electrical inspection can help prevent severe and potentially dangerous damage to your home. In addition, you can protect your family from the risks of an electrical safety problems. Finally, an electrical inspection will also give you peace of mind by knowing that your electrical system is in safe working condition for all your household needs. For more information about how you can schedule an electrical safety inspection today, be sure to get in touch with a certified electrician in Columbus, OH, such as MK Electric.
Electrical Services for New Homes, Businesses, and Custom Builds
Your local electricians at MK Electric offer custom home builds and electrical projects, including adding outlets or installing outlets, adding switches or switches, and rewiring electrical systems. We offer affordable electrical services for new construction throughout the Lancaster, Ohio, area. The electricians at MK Electric can handle any type of residential electrical project. We have all the skills and experience you need and can count on us for the following:
Remodeling, Renovations
 New Construction
Service Panel Upgrade
LED Lighting
Smart Homes
Accent Lighting
Low Voltage Wires
Bathroom Remodel
Cabinet Lighting
Landscape Lighting
Swimming Pool, Hot Tub Wiring & Lighting
Outdoor Patios – Heat, Light & Sound
Emergency Back-Up Generators
 Car Charging Stations
And More